Customerlabs CDP Documentation
User Deletion (via app)
CustomerLabs provides you with an option to delete or remove the end users from the system permanently to keep in line with GDPR and other similar privacy regulations.
Note: After initiating the deletion request, you can cancel the request within 24 hours. After 24 hours, you won't be able to cancel the request. Data once deleted cannot be retrieved.
Initiate User deletion request
Follow the steps given below to delete a user from CustomerLabs systems
1. In your CustomerLabs account, go to "Audience" page
2. Go to Find User page and click Find User button


3. You can search for the user you want to delete using any of the following identifiers:
CustomerLabs User ID
Email
Phone
Facebook fbp
Google analytics client ID
Other external IDs you have configured in Source to identify a user in the system (For eg. Hubspot ID, Intercom visitor ID, etc)

4. Choose the identifying key (eg. identify_by_email)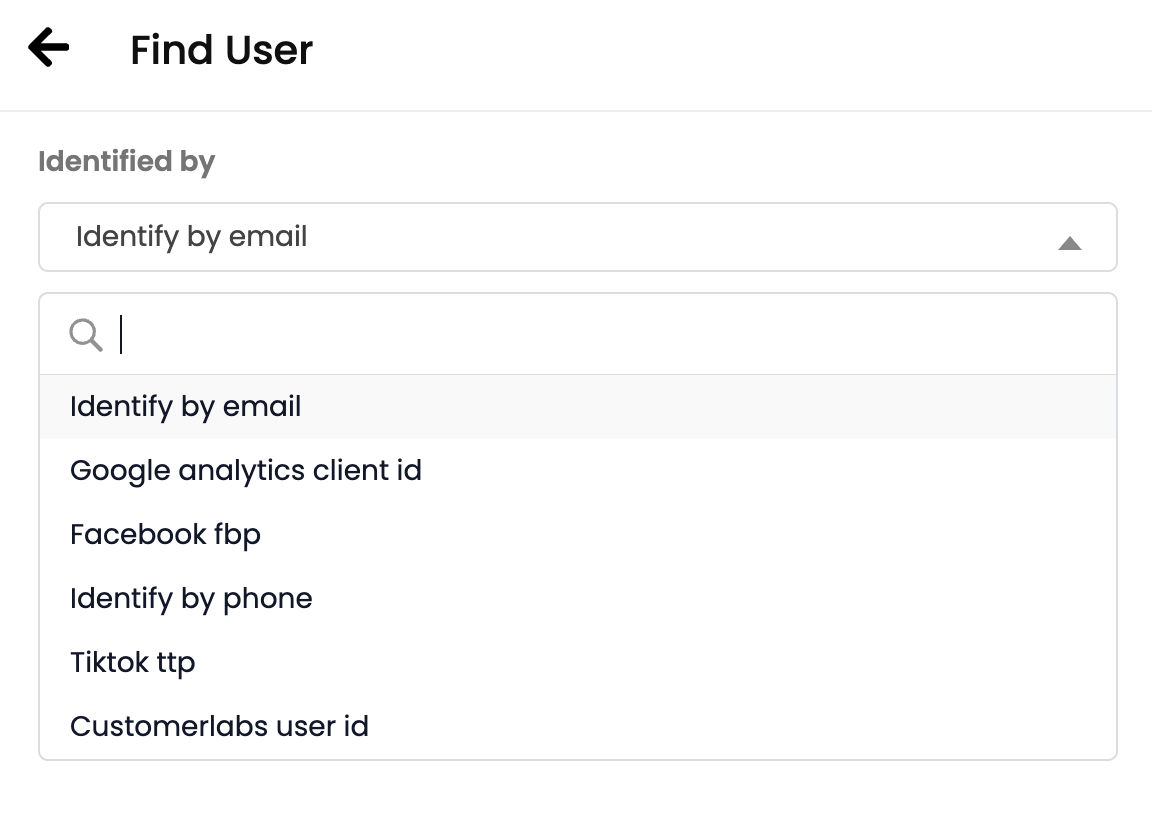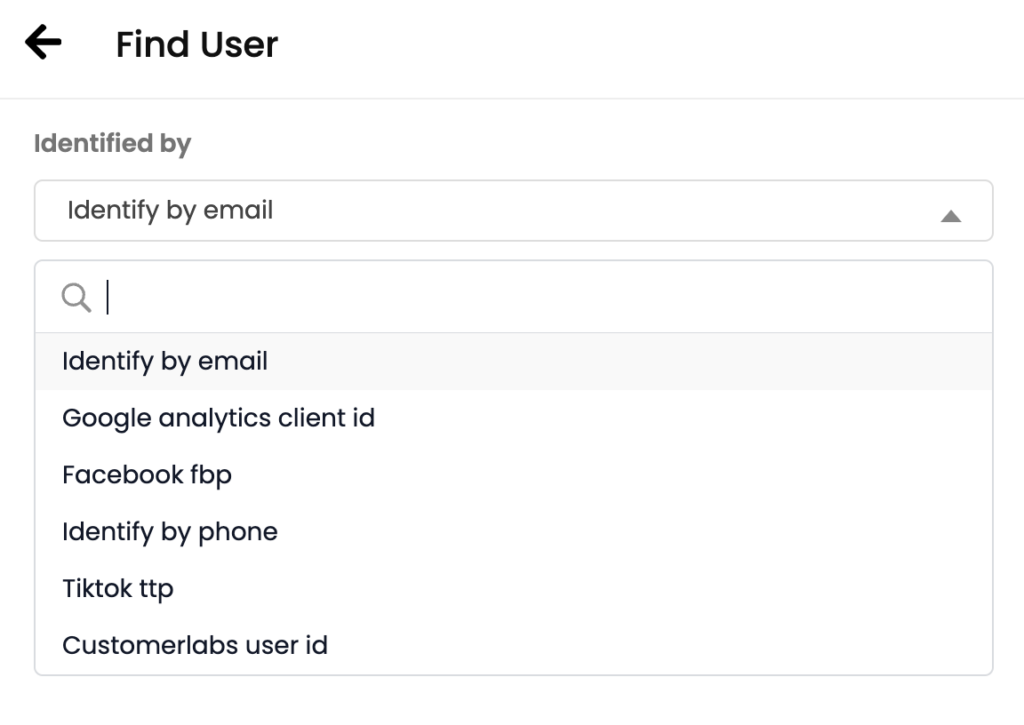 5. And enter the identifying value (eg.someone@example.com) → Click "Find Data" to search the user in the system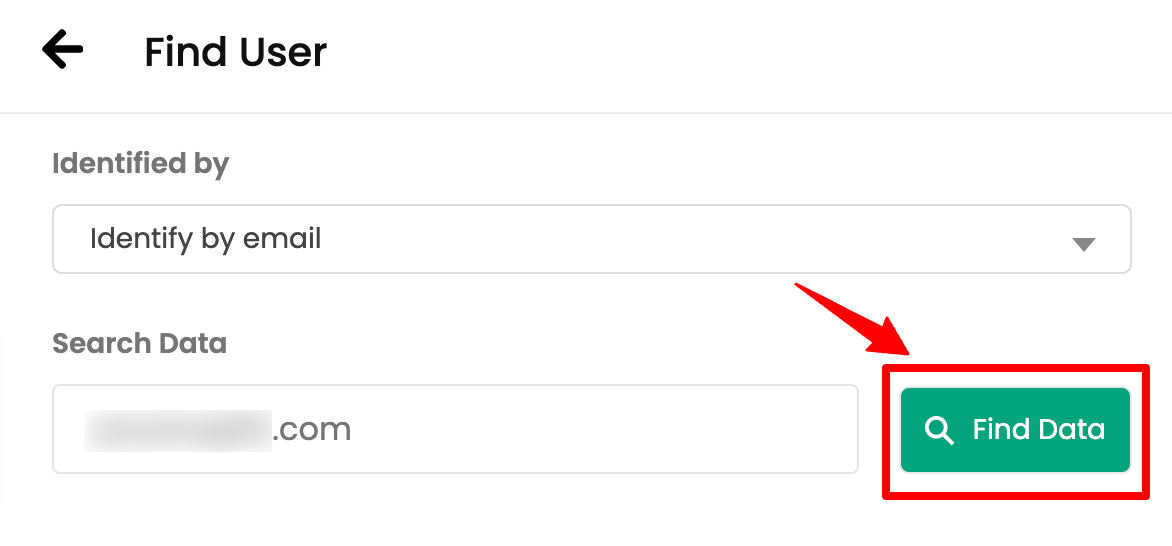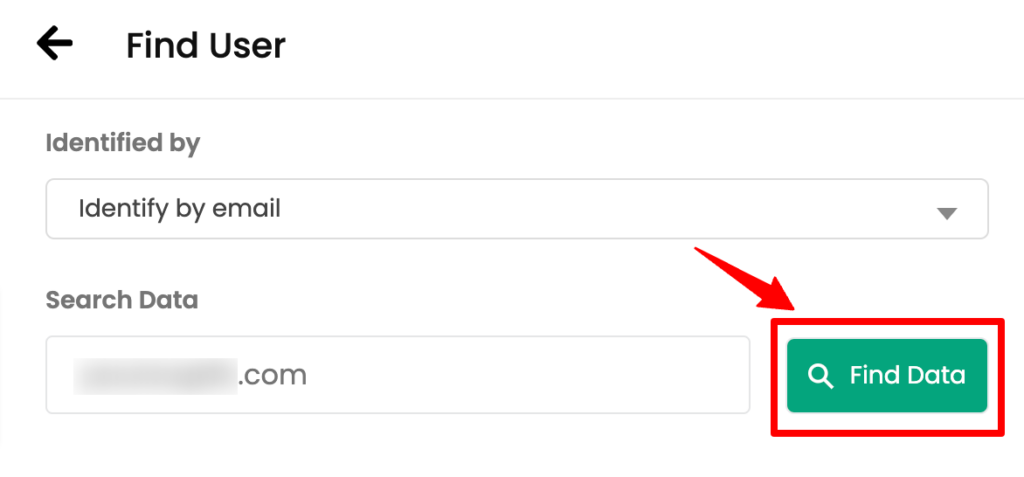 6. After the user details are displayed, click on the delete icon to initiate the delete request.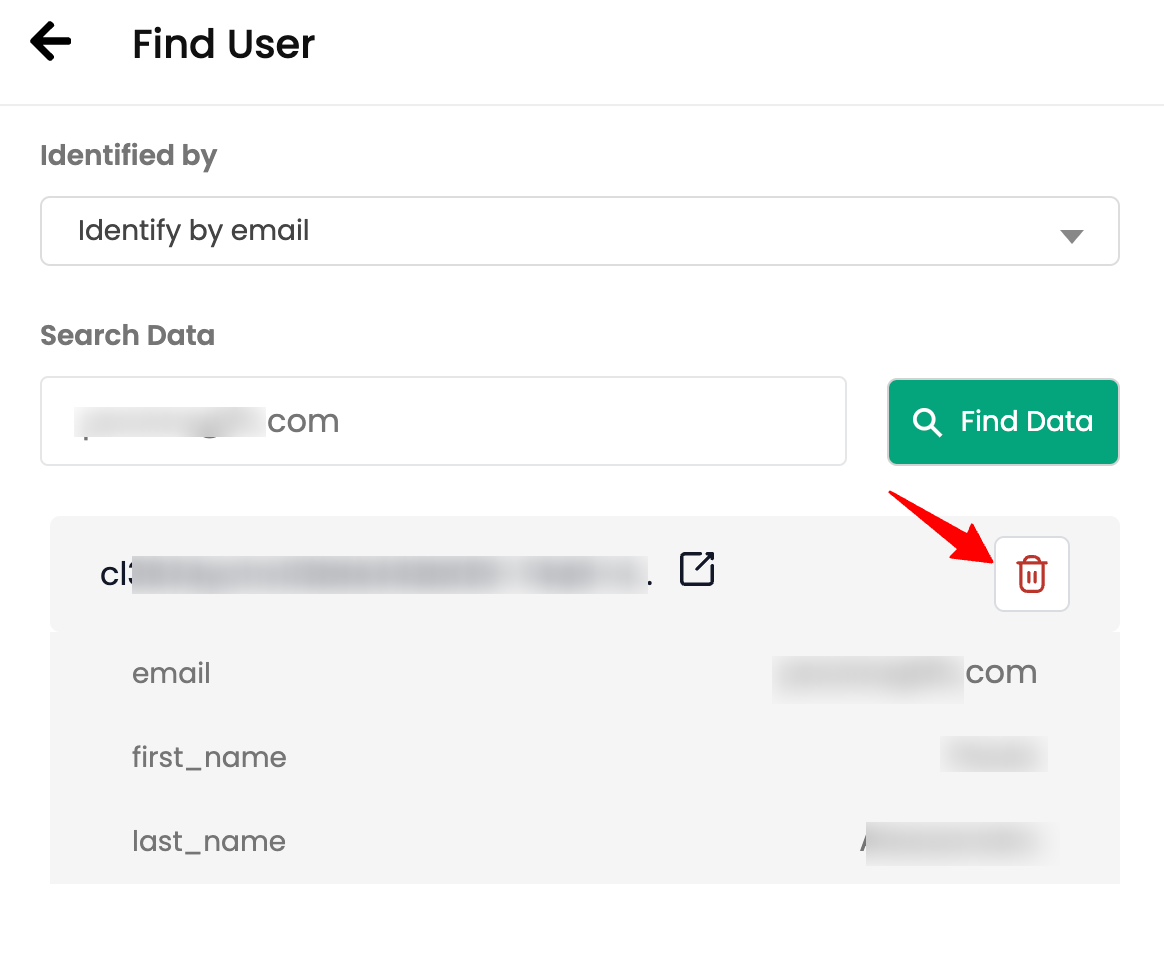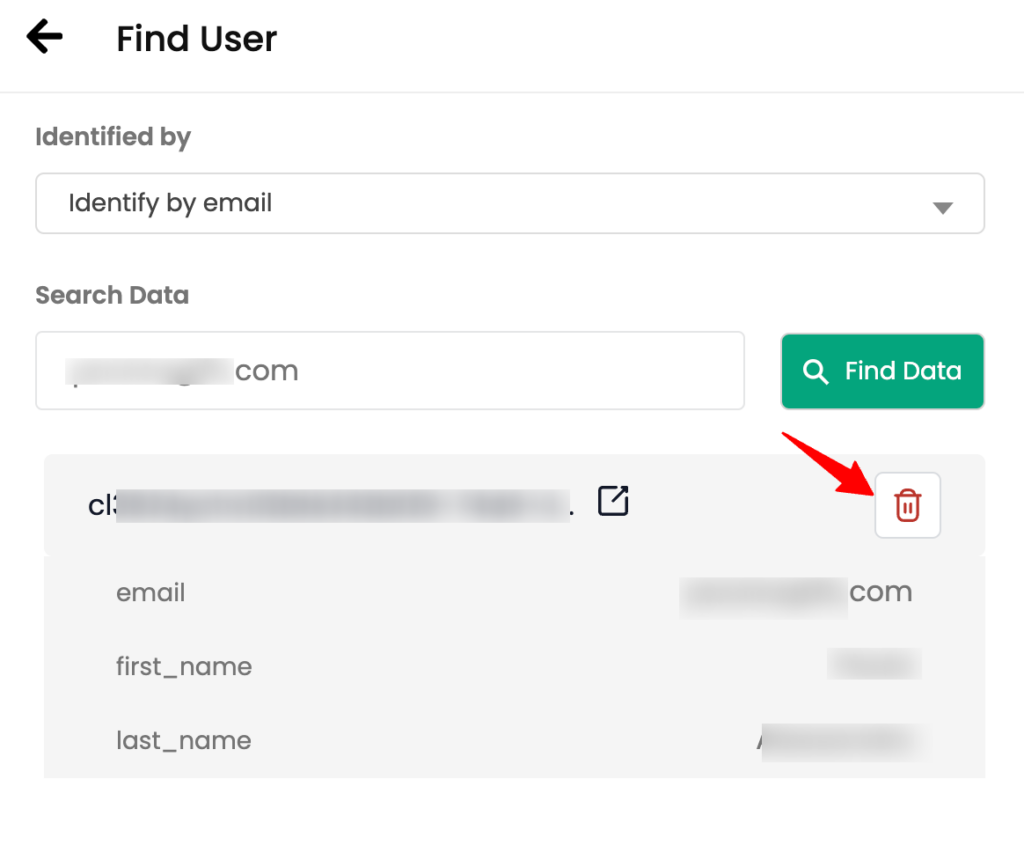 7. Copy and paste the user id displayed and click "Delete" to confirm deletion.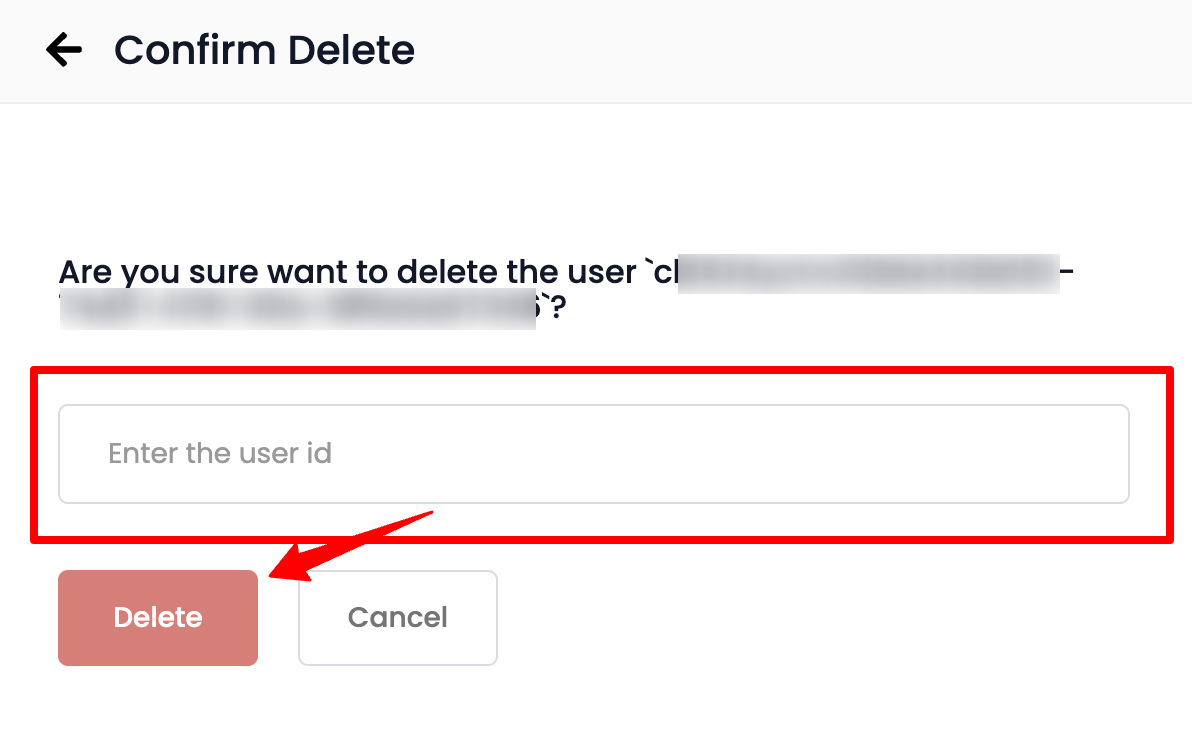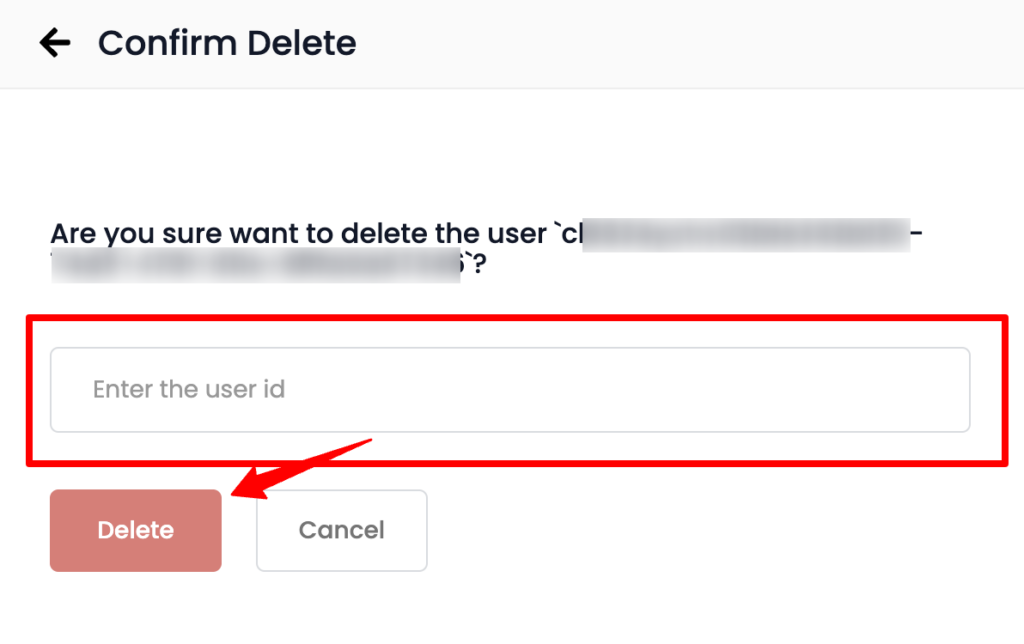 User deletion request will be processed after 24 hours.
You can check the status of your request on the Find user page (Audience → Find user → User Deletion Logs )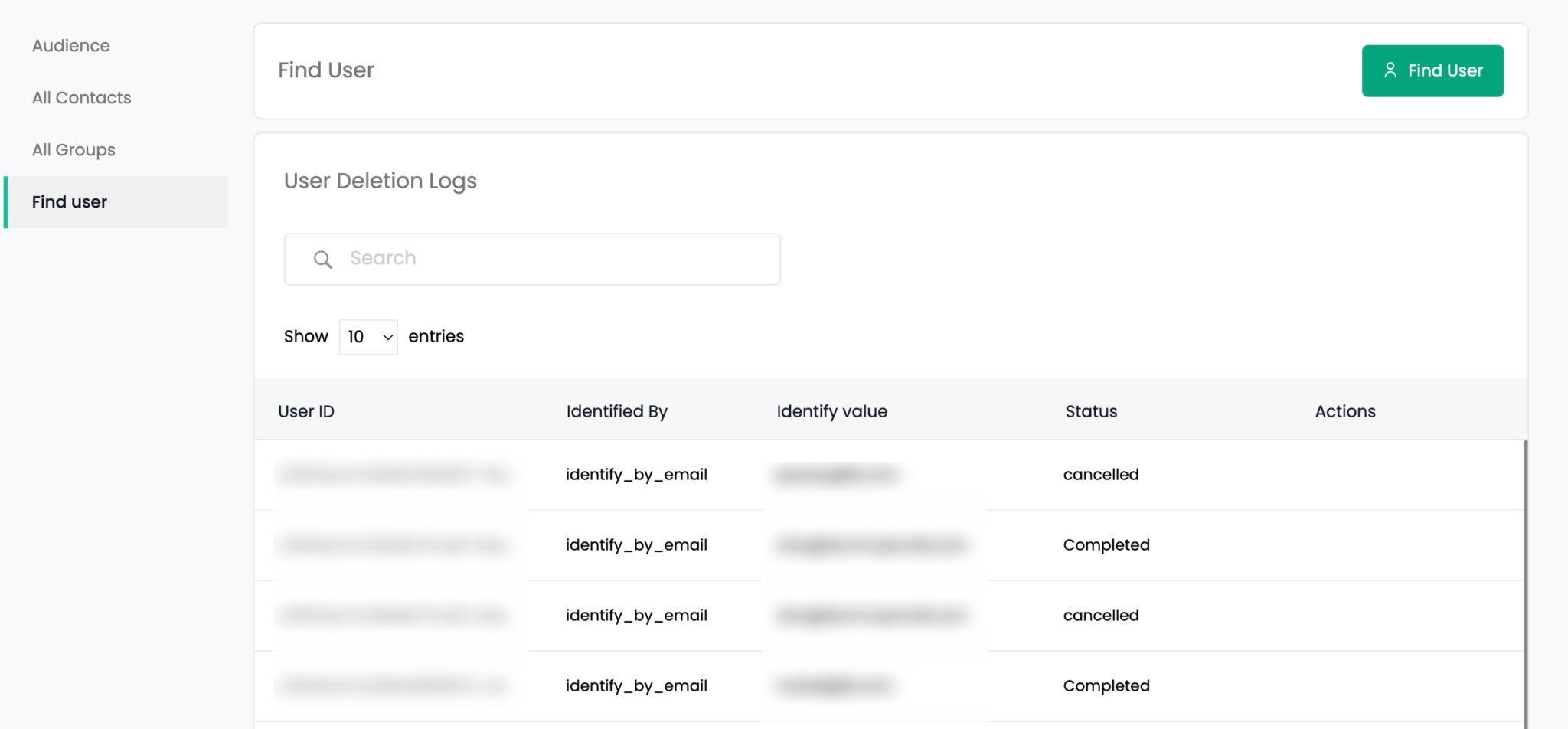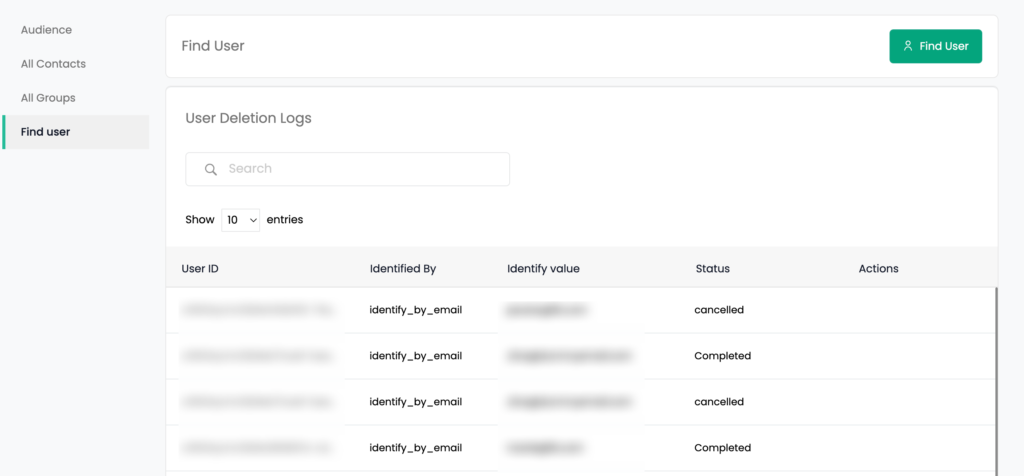 Cancel User deletion request
If you decide to cancel the user deletion request, you can do so within 24 hours from initiating the deletion.
1. Go to Audience → Delete user
2. Click on "Cancel request" for the request you initiated.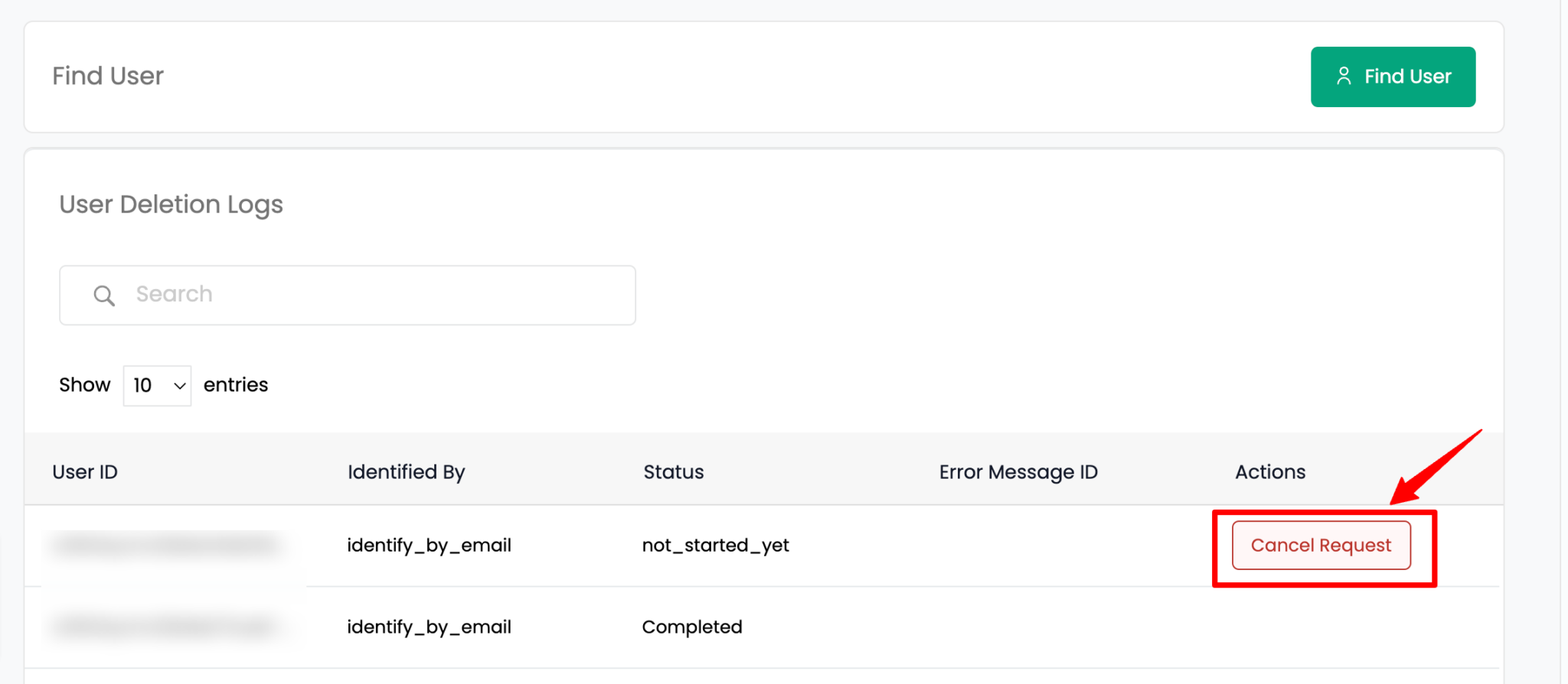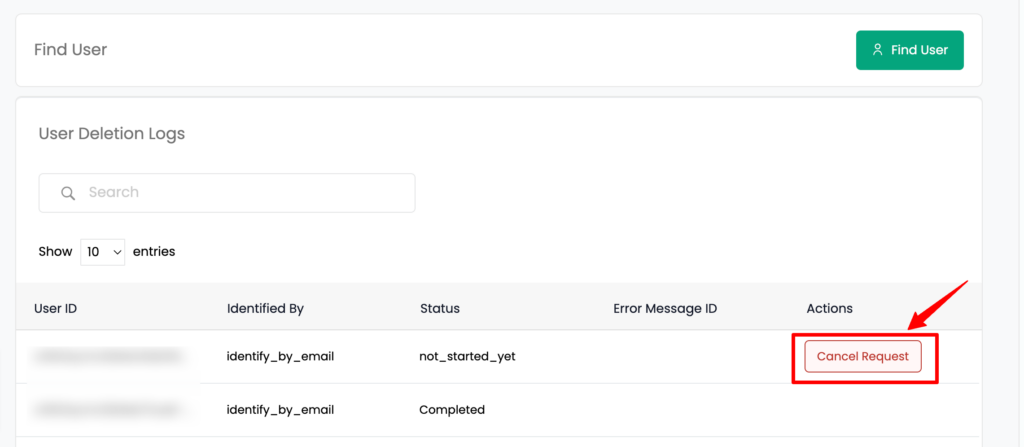 3. Copy and paste the user id displayed and click "Confirm" to cancel the deletion request.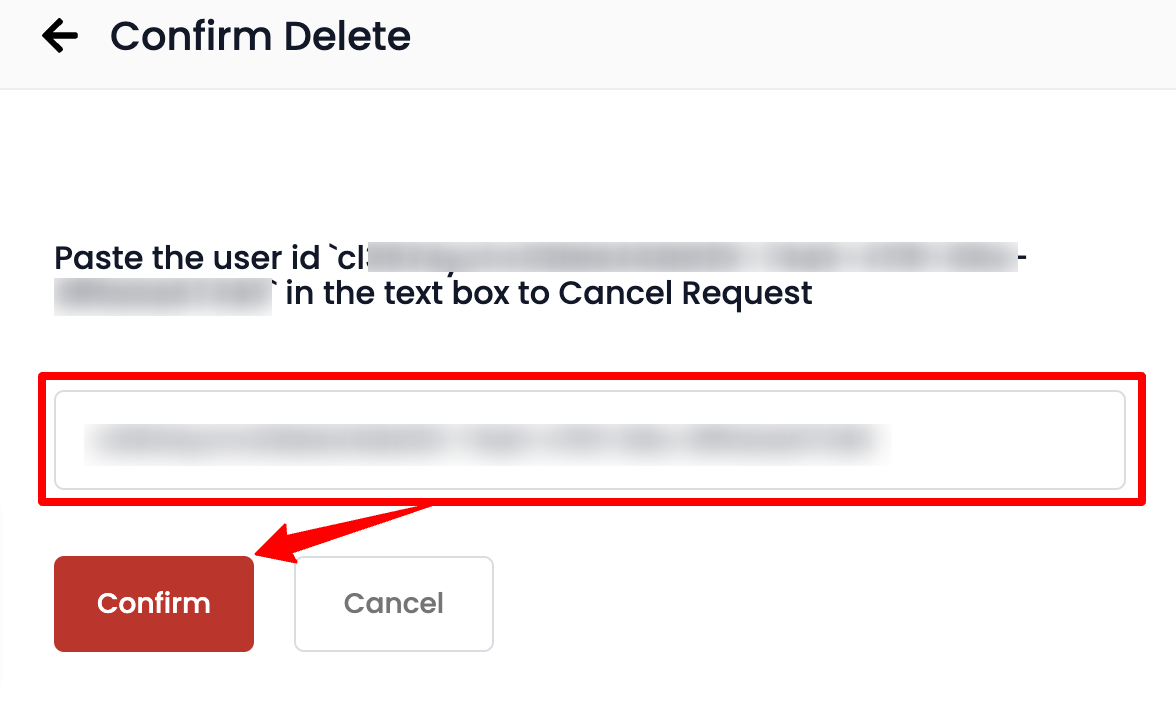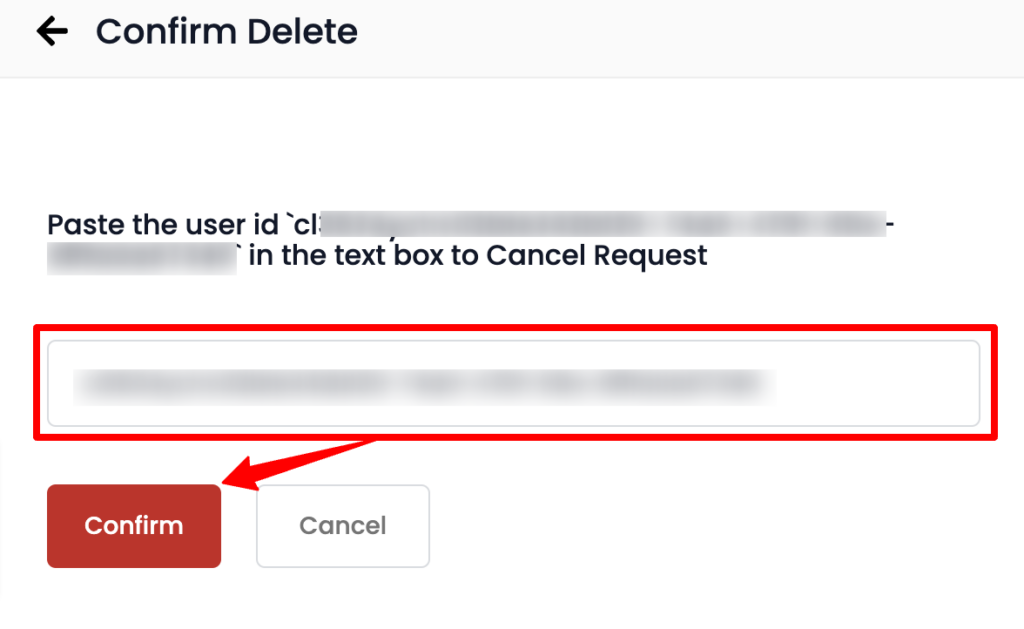 You can see the status as "cancelled" for the deletion request you initiated.