Customerlabs CDP Documentation
User Roles and Permissions
Customerlabs CDP allows you to assign different roles and permission to users in order for them to access the same workspace. It determines the level of access the user has and the action they are permitted to do and also ensures that the appropriate access has been granted to the user to access the necessary information.
What are roles?
The roles are nothing but the set of permissions that administrators grant to the newly added user in Customerlabs. There are following two types of roles you can assign:
Developer
Marketer
Users Permissions level
Admin
An Admin has full control right from event setup to integrating with multiple tools. Only Admins can add/edit users and assign respective roles to their team members.
Standard
Standard users can access all the functionalities of the tool, however, will not be able to add/edit users and their roles.
Follow the steps to invite new users and set up the roles and permissions:
1. Log in to the CustomerLabs account.
2. Navigate to the settings and under the users and permissions click on "Invite a new user".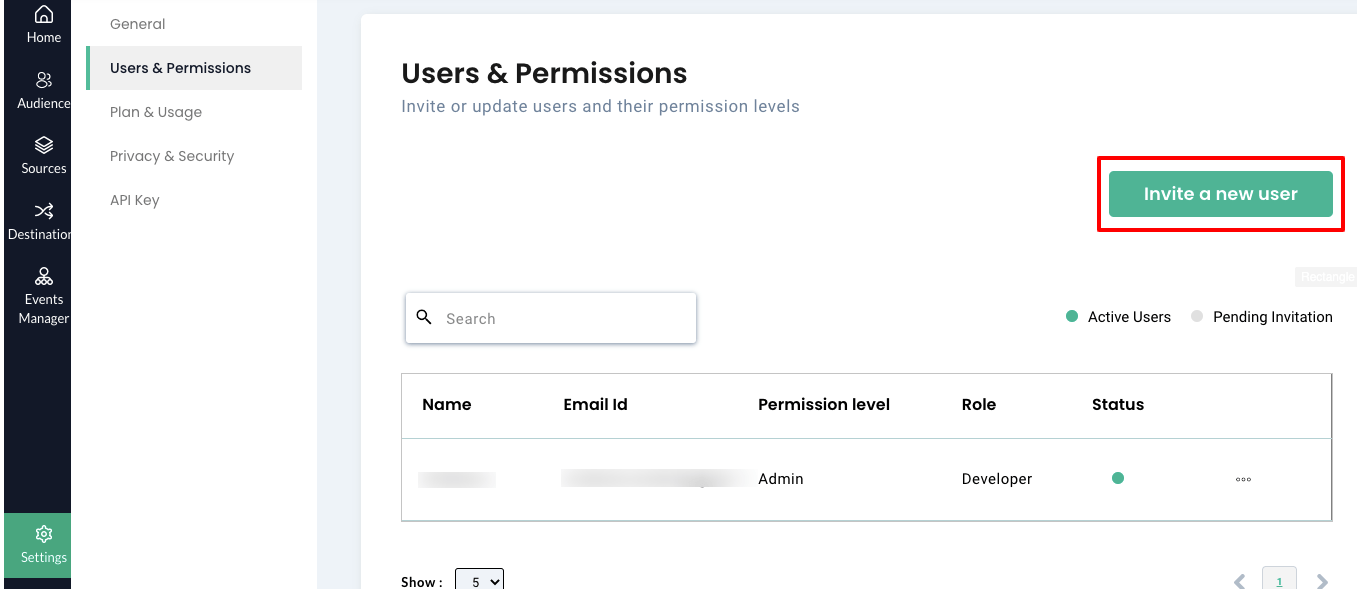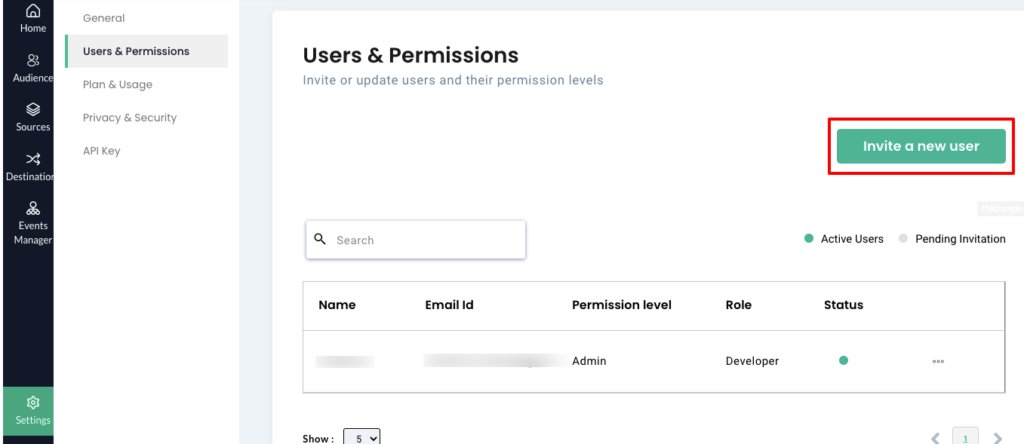 3. You will be asked to fill in the user details like "Name", "Email", "User Permission" and "User Role".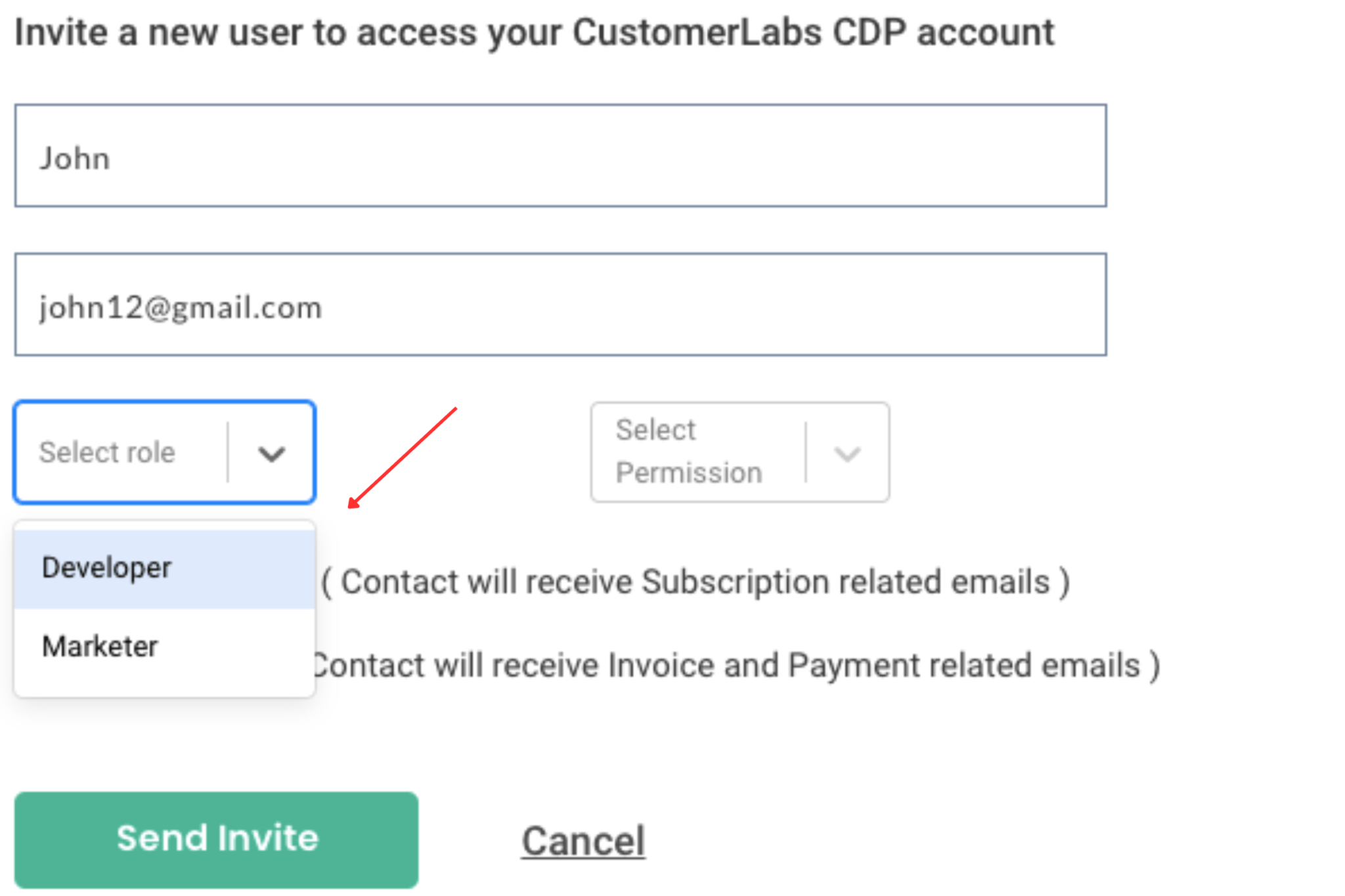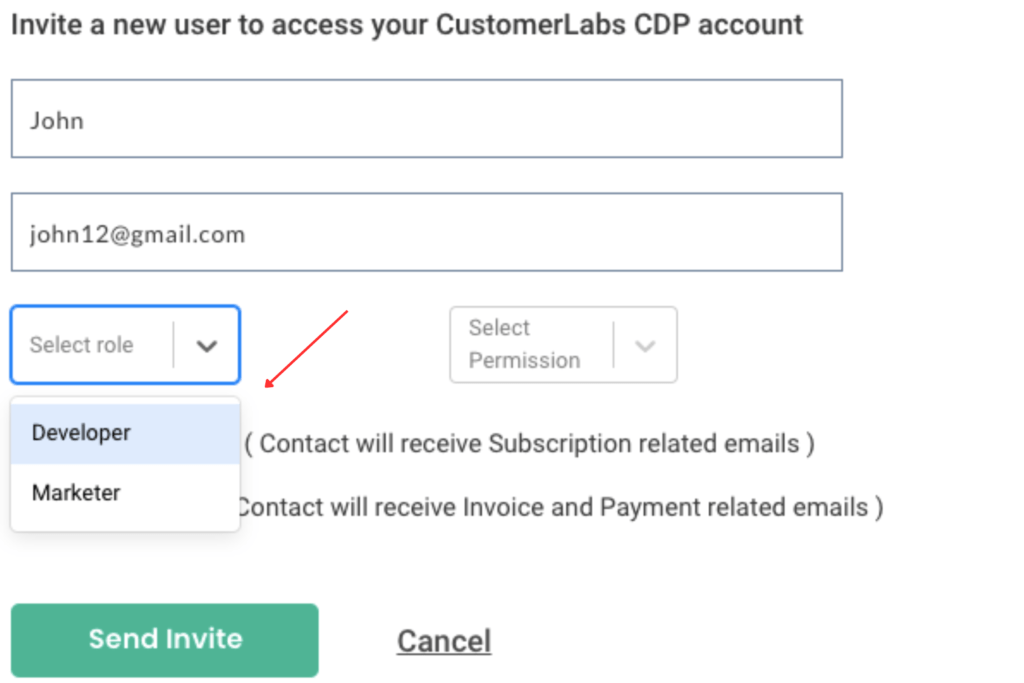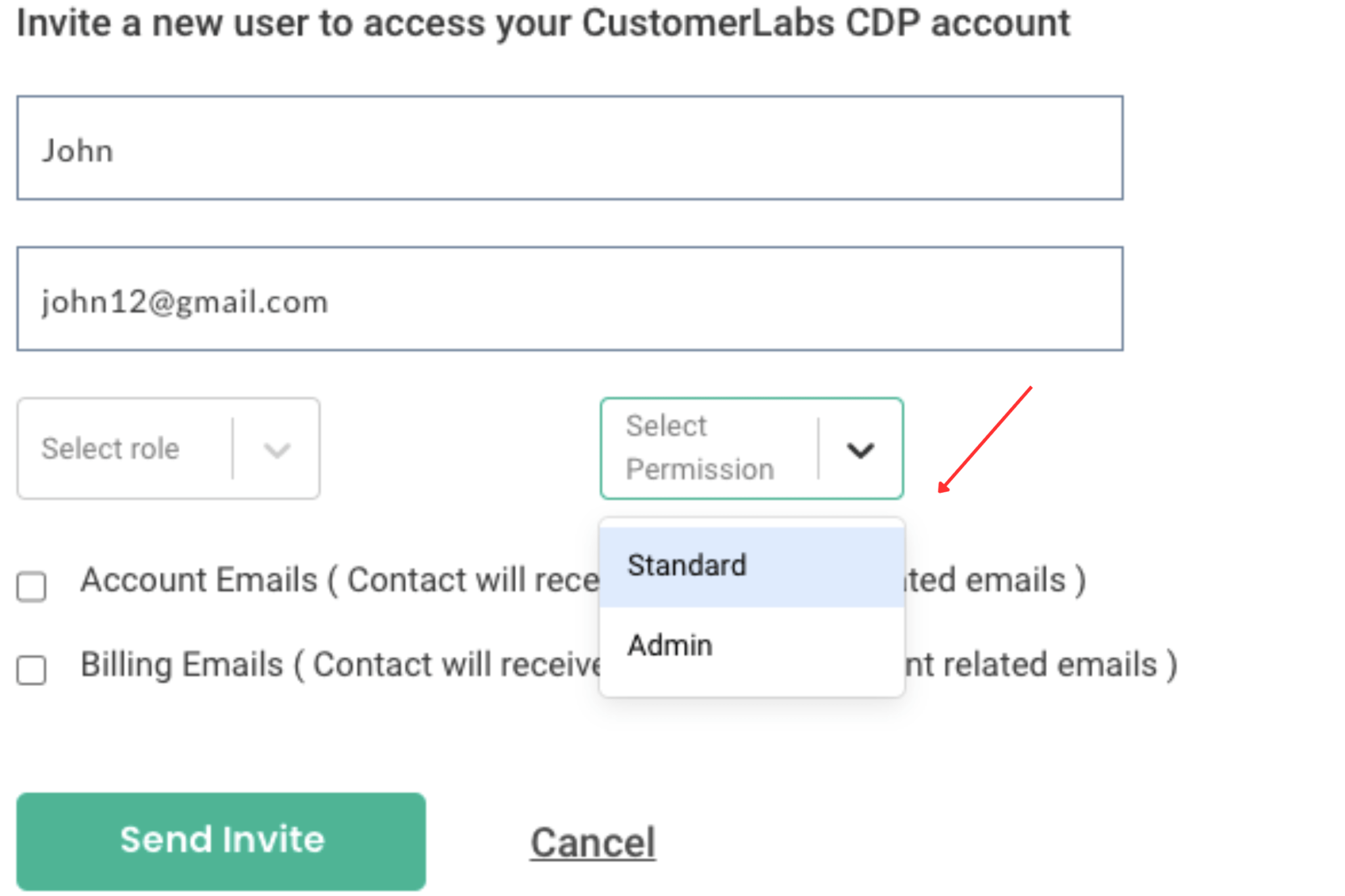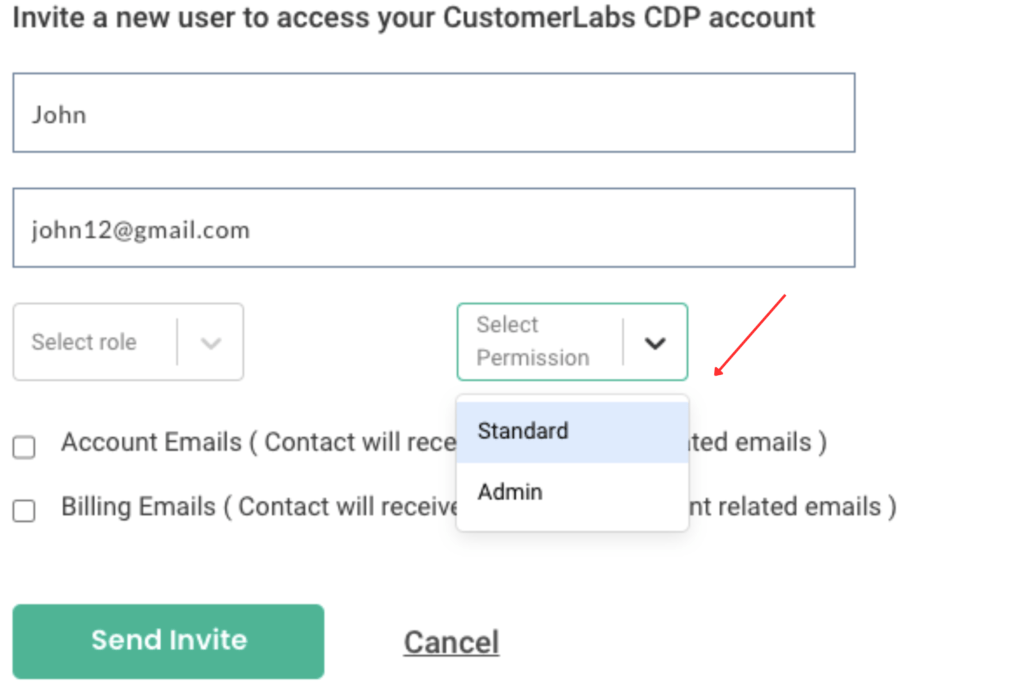 4. If you want to receive subscription-related emails, click on the checkbox "Account emails". For instance, you will receive an email if your subscription is going to expire in the next 2 days.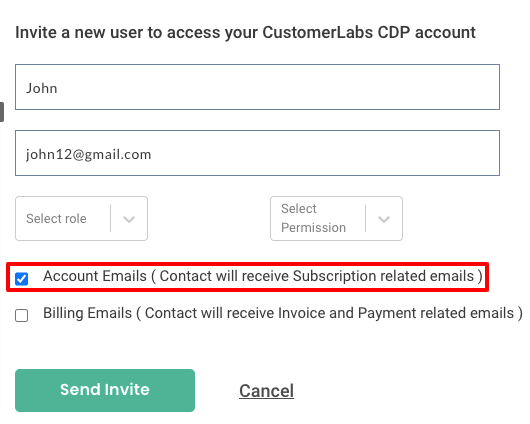 5. If you want to receive invoice-related emails, click on "Billing emails". For instance, if the invoice has been sent or payment has been made you will receive an email for the same.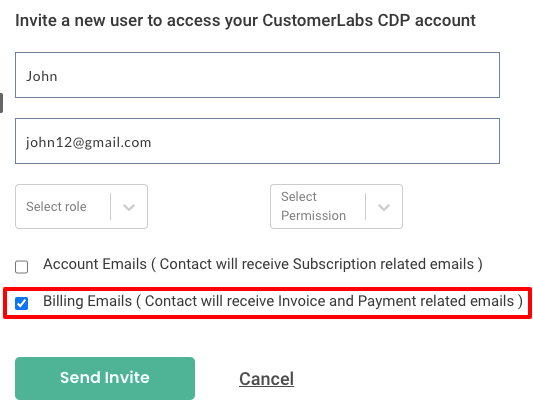 6. Once you have added the user's details click on "Send Invite".
7. Once the user has accepted and verified the email, the status will be changed to green.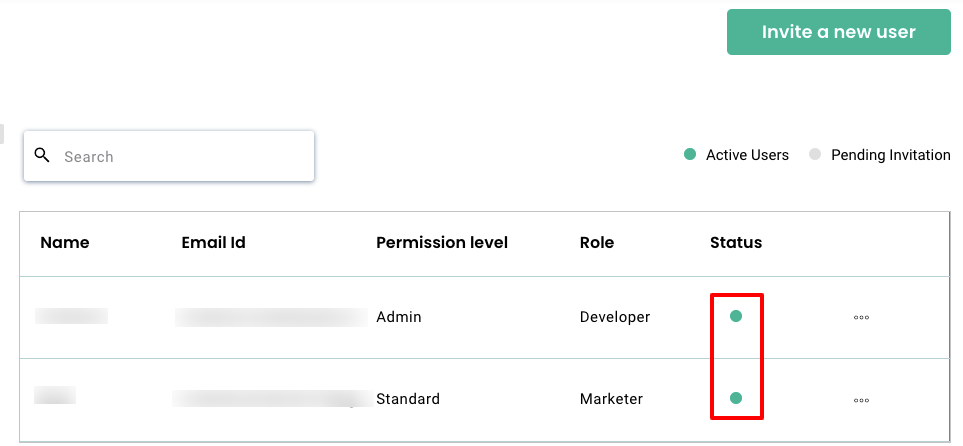 8. You can remove or edit users by simply clicking on three dot lines next to the status.