Customerlabs CDP Documentation
Identifying a user
Identifying a user
The system assigns an anonymous user ID for every new visitor. All the events that the visitor performs will be associated with that ID. When the visitor reveals themselves ie. by giving their personal data such as name, email ID or phone, the system will merge all old anonymous sessions to that particular user.
Map user information to a cookie
To enable the above-mentioned user data merging, when you want to track any event (eg. Lead, User registered, application submitted, purchased, etc) that involves user identification such as a form field that collects personal information, you will have to set up a "Create user" event before tracking the main event. This event helps you map the user traits and other external IDs to the cookie identified using a unique anonymous user ID.
Example scenario:
The Create user event can be set up from the list of default events from the No-Code Event tracker. Setting up this event will enable the system to assign all the collected events and user traits to that particular user. Commonly used user identifiers include email ID or phone number.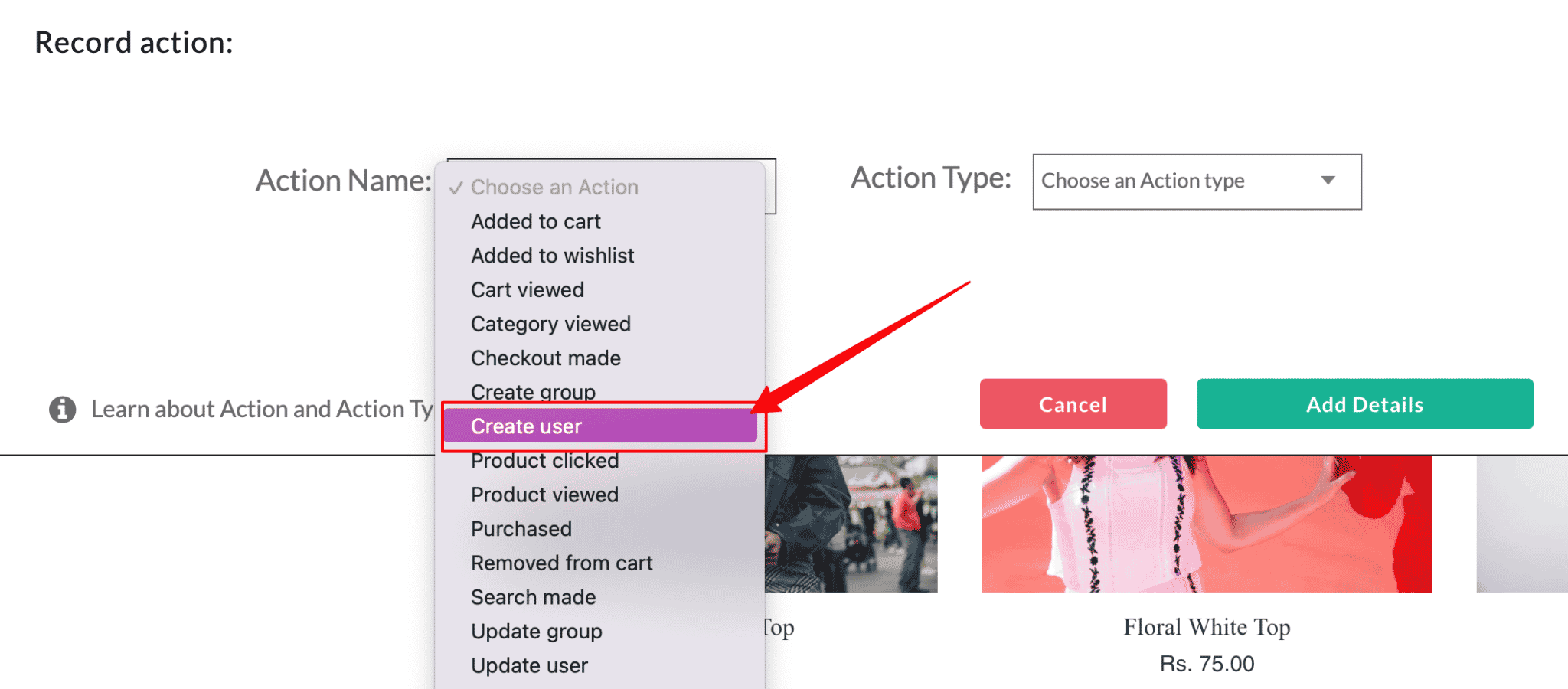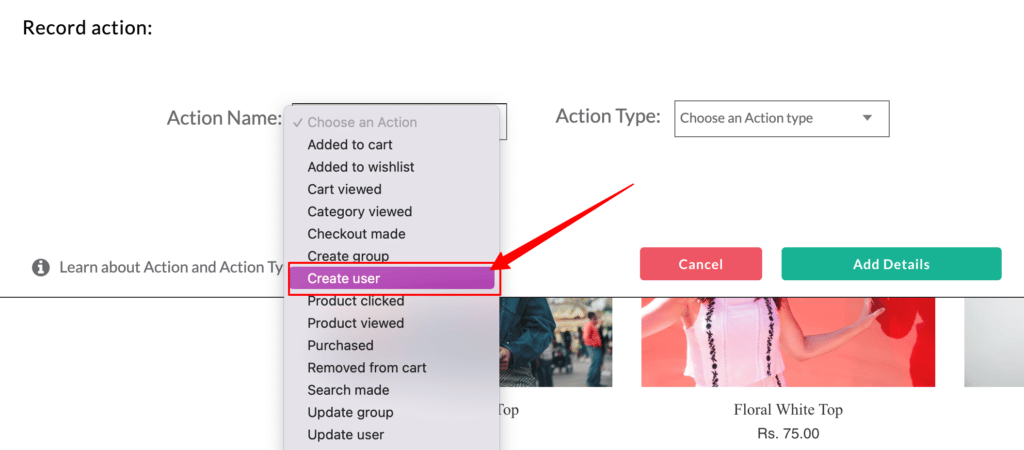 After setting up the Create user event, you can track the main events. All the events and user information will be assigned to the particular user.
For example, in order to track the below form & its fields,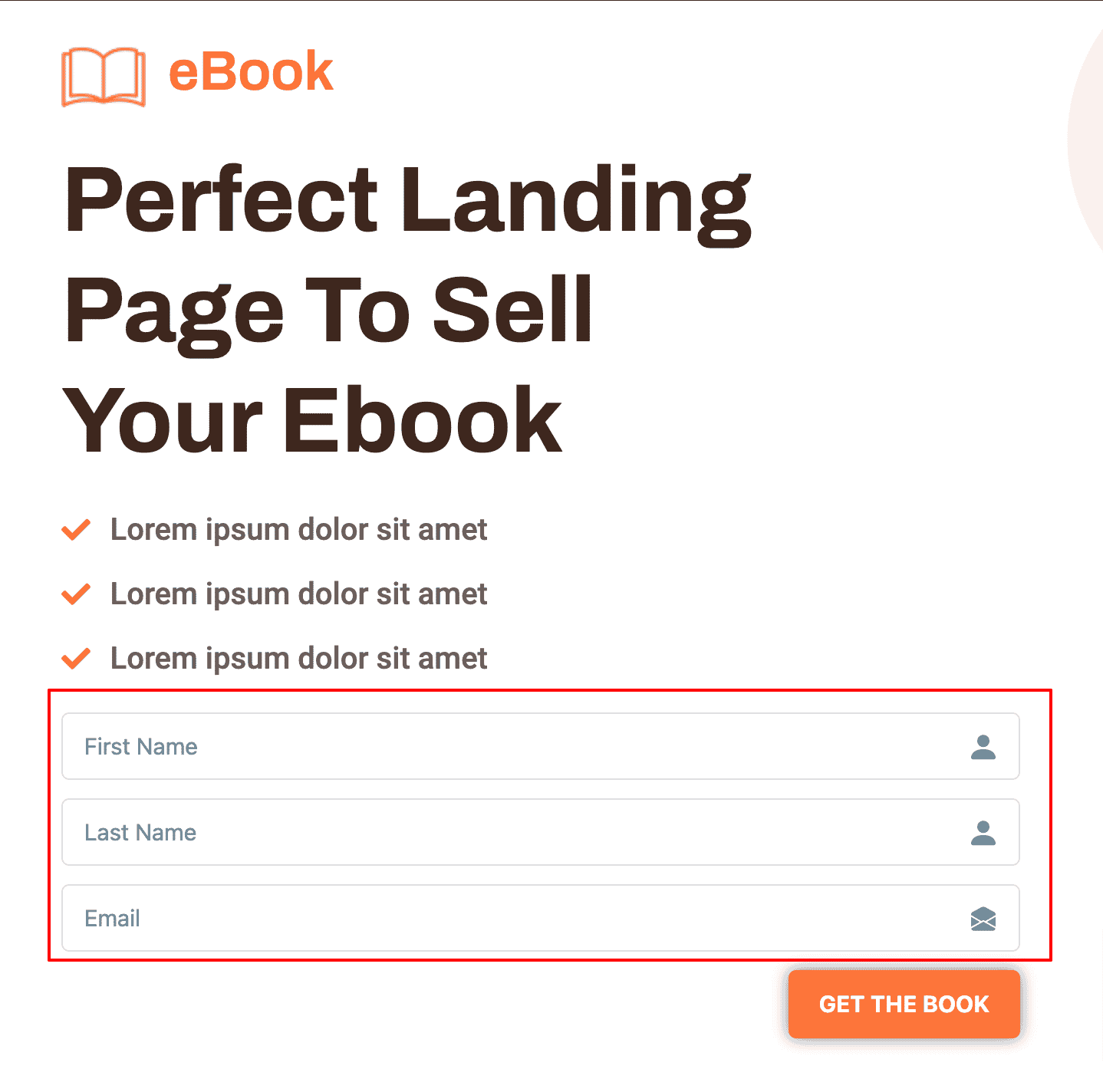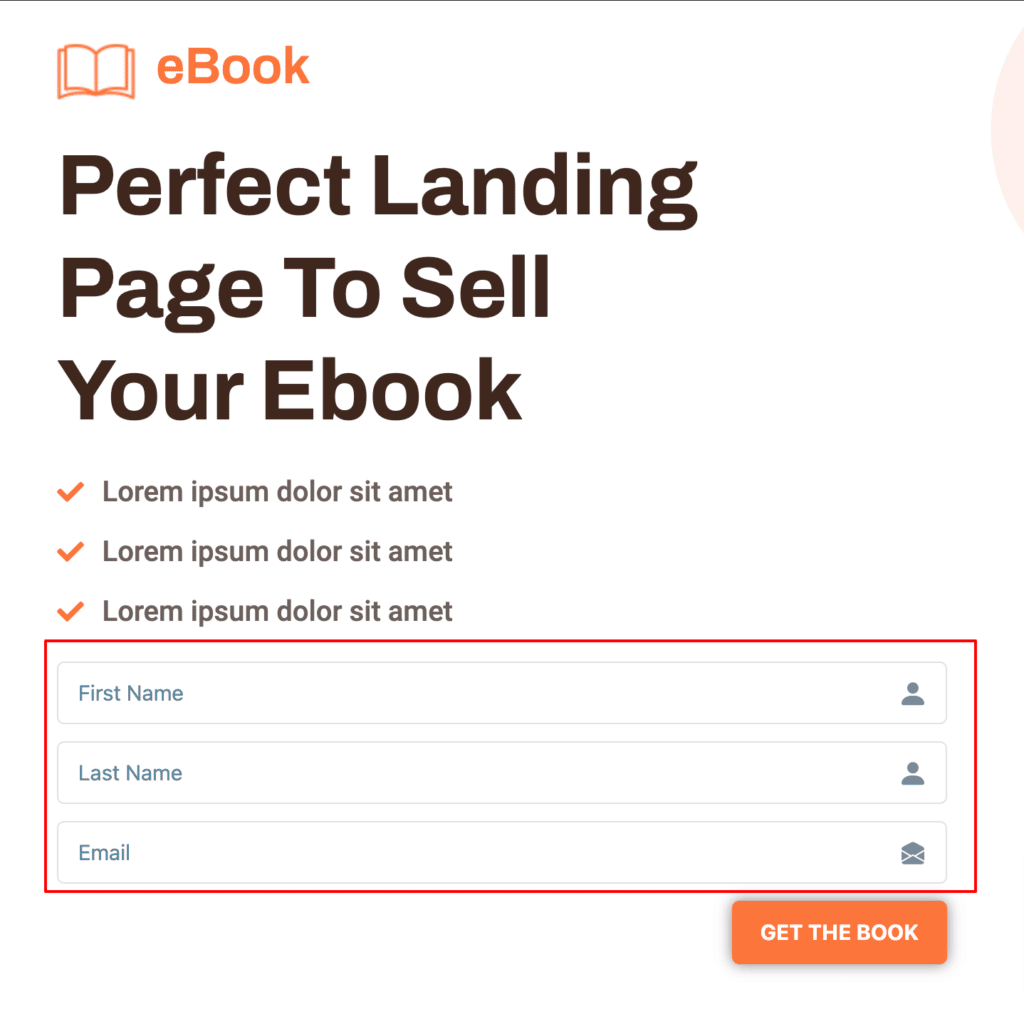 You'll have to set up a form submission event as shown in this video here.
Note: In case the "Create user" event is not set, you'll not be able to match the traits with the user.
Update user event
In case, of multiple forms where you collect the same user data for the second time, set up an "Update user" event, so that additional traits are appended to that particular user.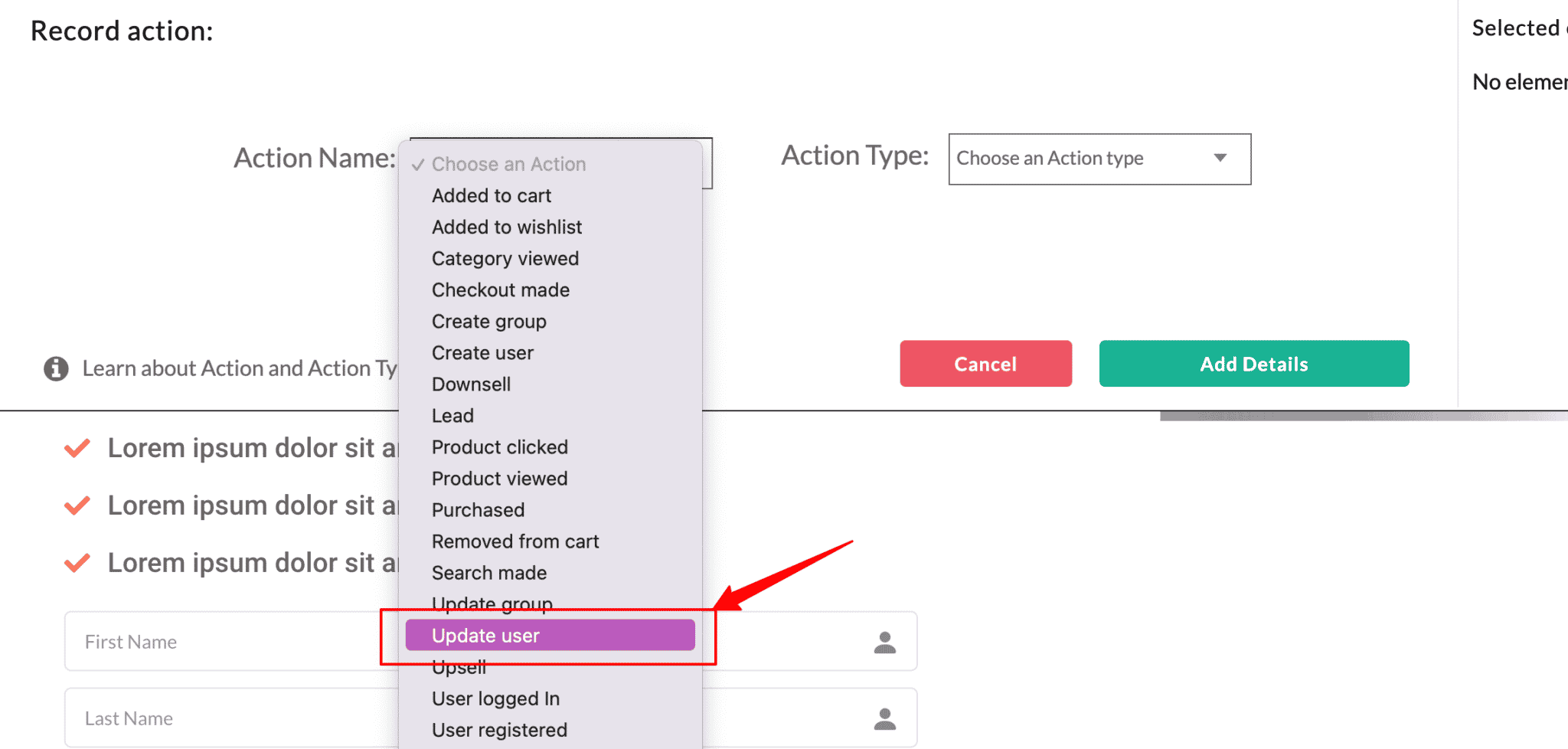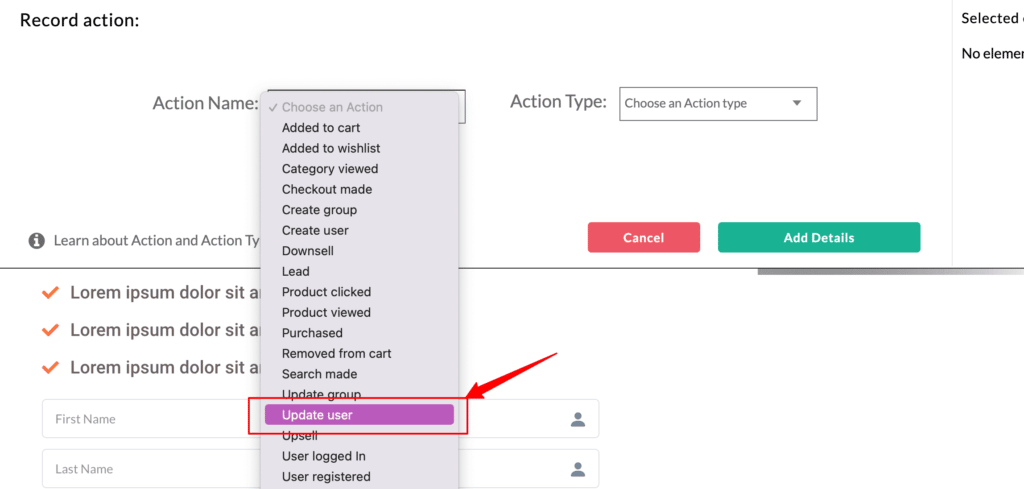 Assigning user traits
While setting up the create or update user event, the form fields which give more information about the user must be added as user traits. In the above form, fields such as name, email, phone, company should be added as user traits.
User External IDs
Apart from fetching standard user identifiers such as email & phone number, the system also supports the collection of External User IDs such as google_analytics_client_ID, Facebook_fbp, Facebook_fbc or other custom IDs as shown below, 


The system also allows you to collect multiple external IDs for one user. In cases where the email is chosen as the primary user identifier, there is also an option to add another user ID by enabling the radio button for "External ID" and selecting the other identifier as shown below, 


The system will search for all the user IDs and associate session details even if any one of the IDs match.
Once the system merges user data, the anonymous profile will be updated with all the new details about the user as shown below,