Customerlabs CDP Documentation
CustomerLabs + Sendinblue Integration
Sendinblue is an all-in-one solution for marketing automation, email marketing, SMS marketing, chat, Facebook Ads, CRM and sending transactional messages via email and SMS. Integrate Sendinblue with CustomerLabs CDP to personalize your engagement across various channels.
Configuration
1. Login to your CustomerLabs account and Navigate to the Destinations page from the Menu.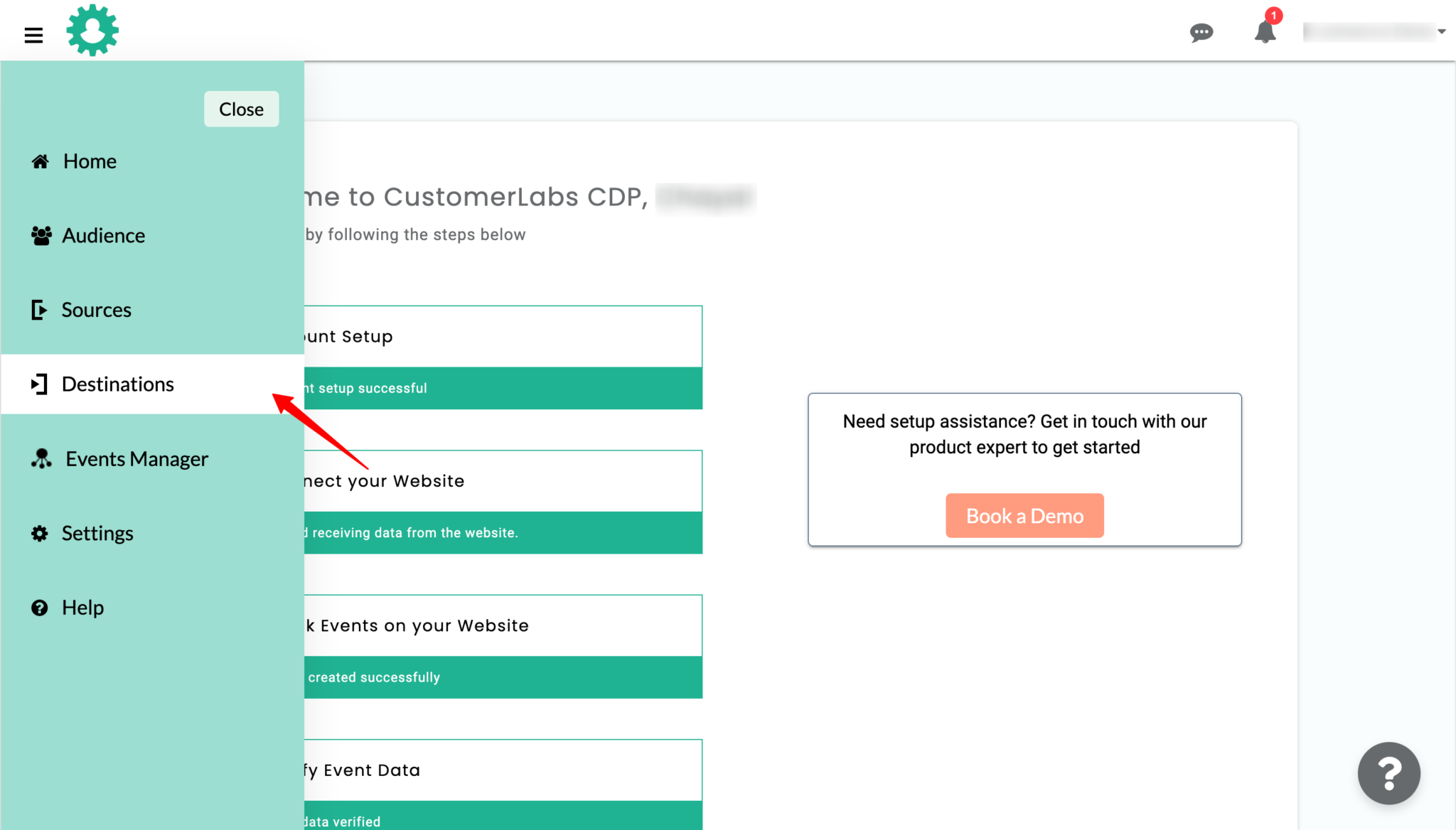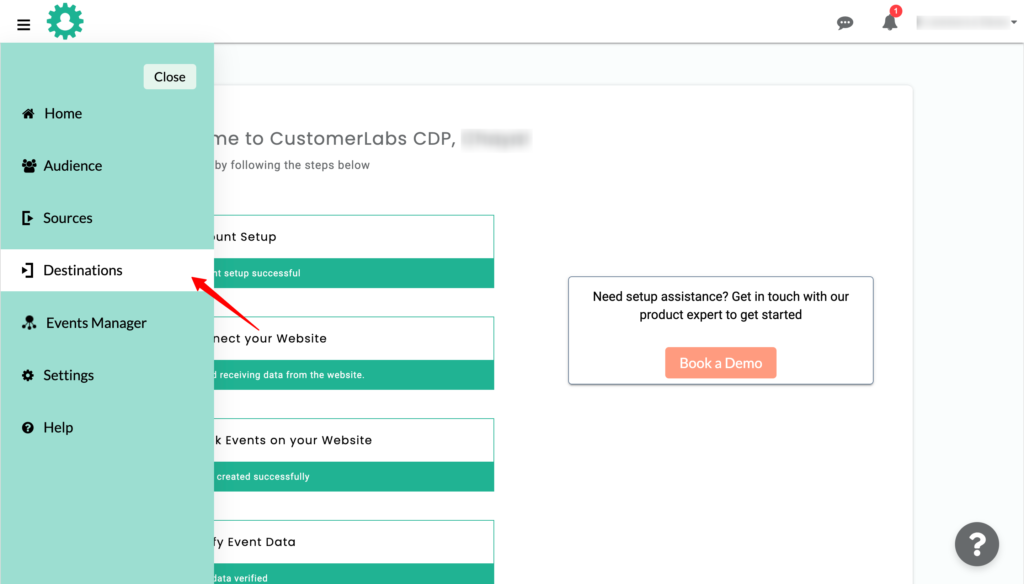 2. Choose Sendinblue from the list of destinations.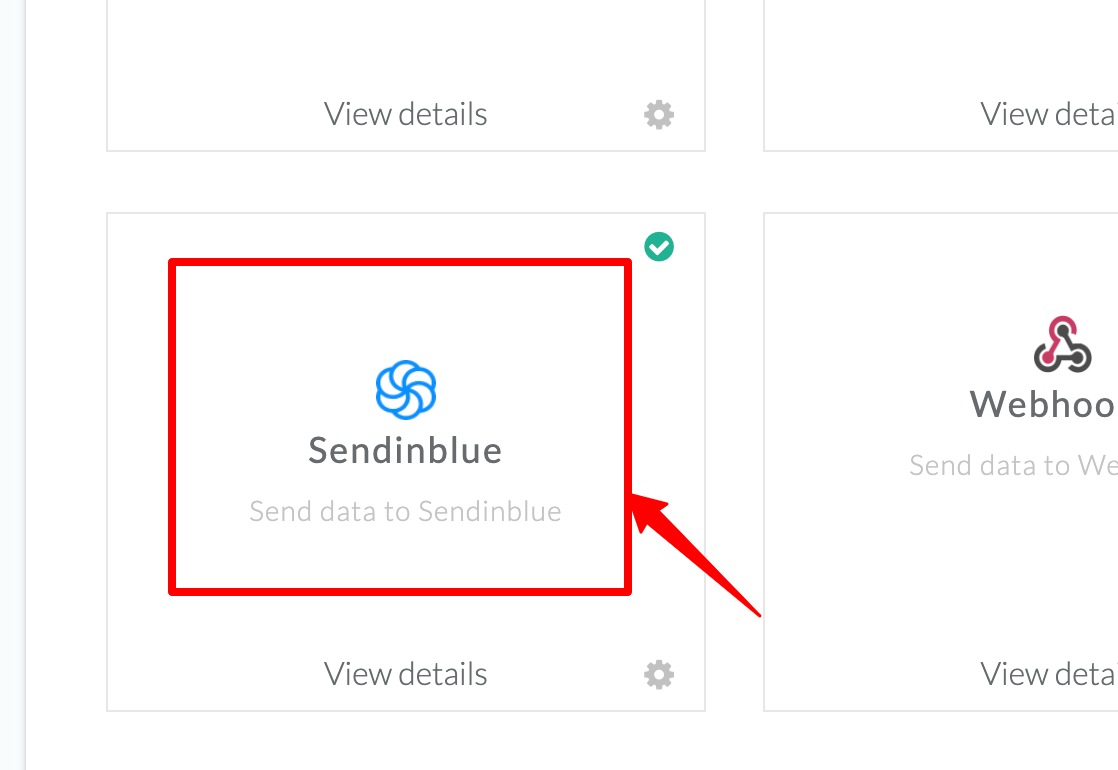 3. Click Enable to setup the configuration.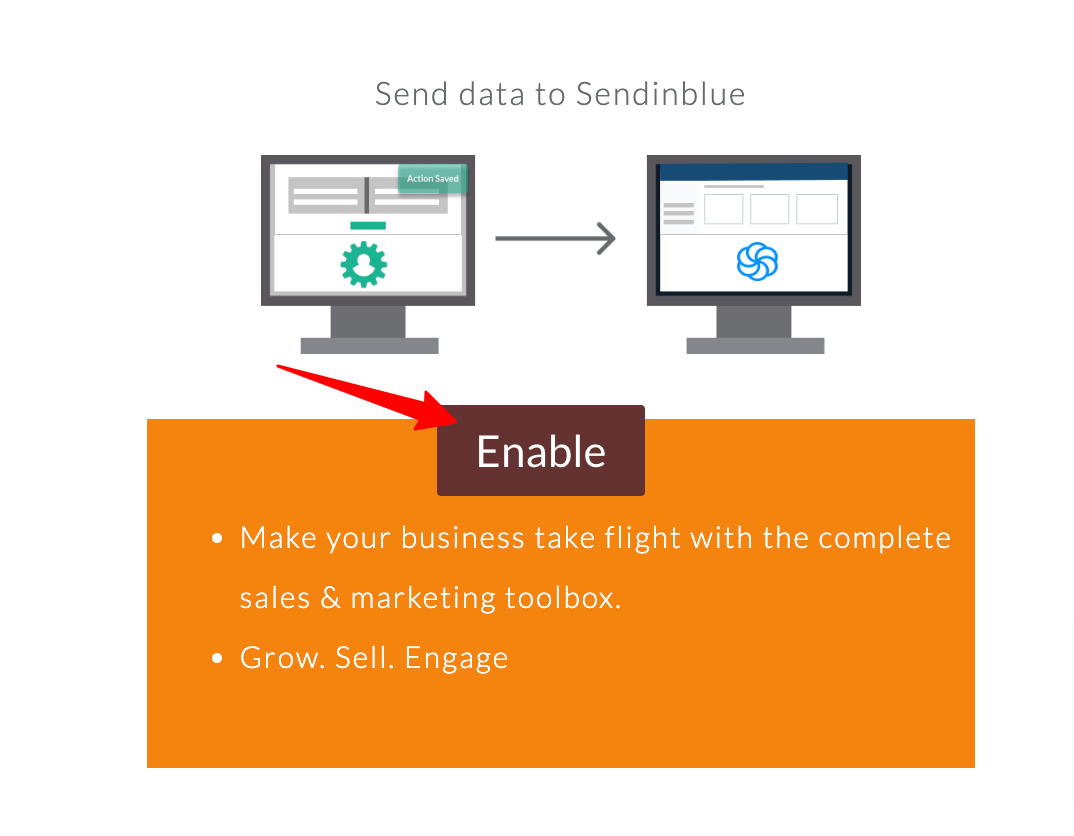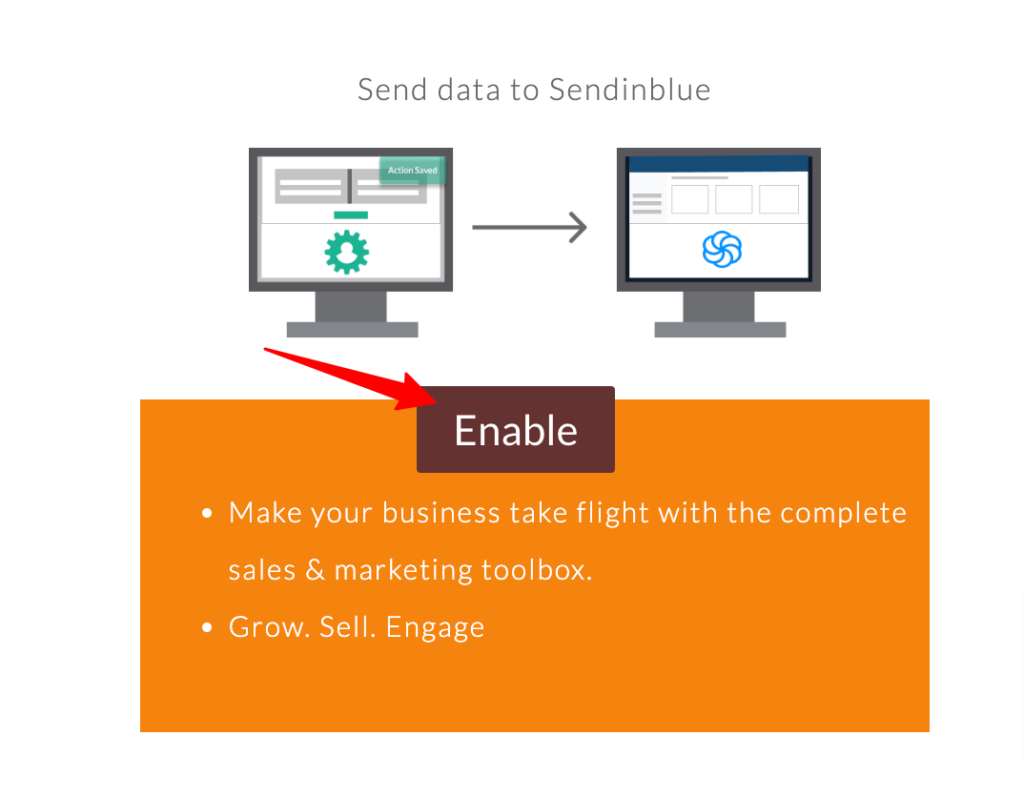 4. Now, login to your Sendinblue account
5. Click Automation → Settings → Tracking code.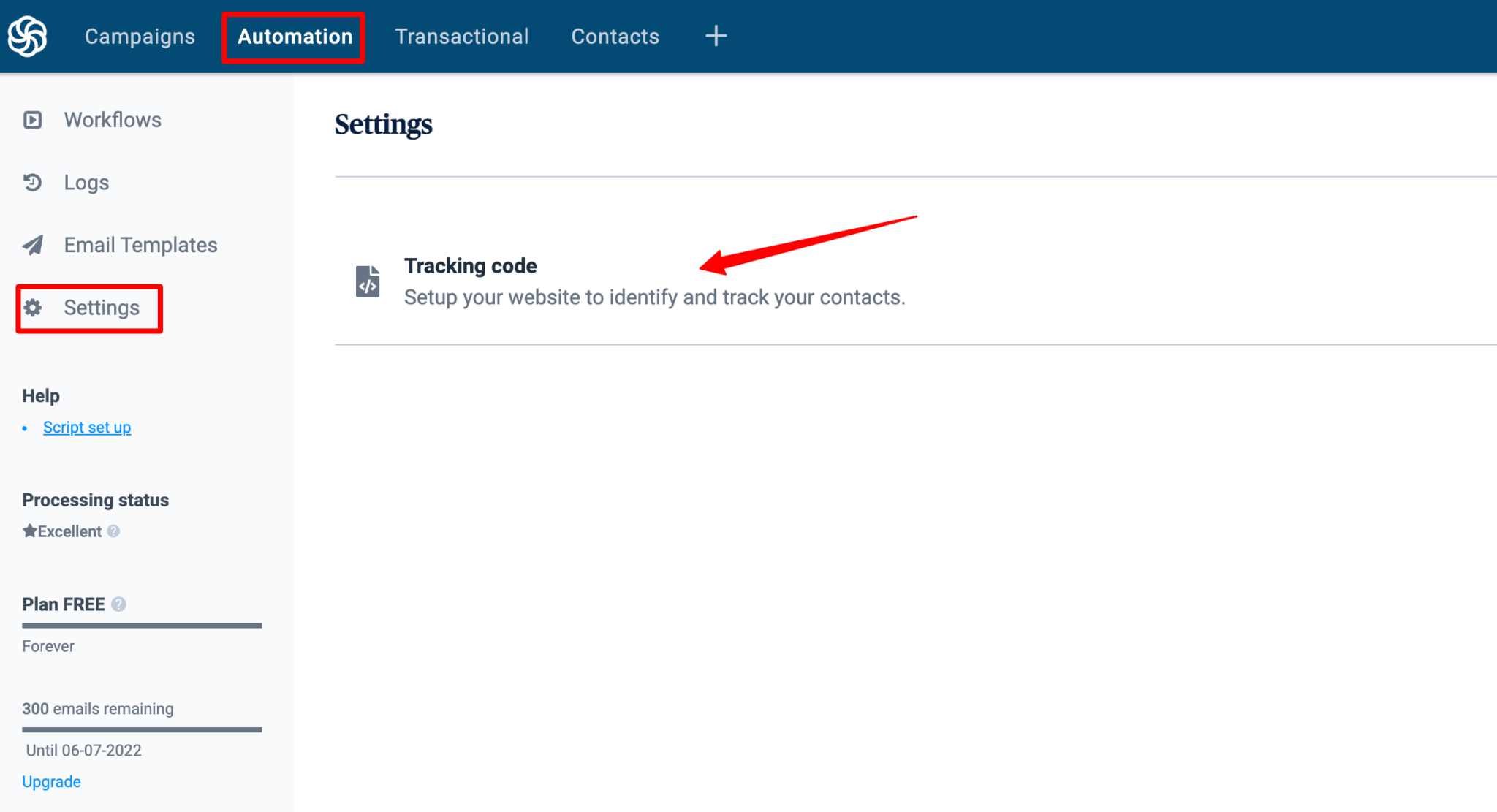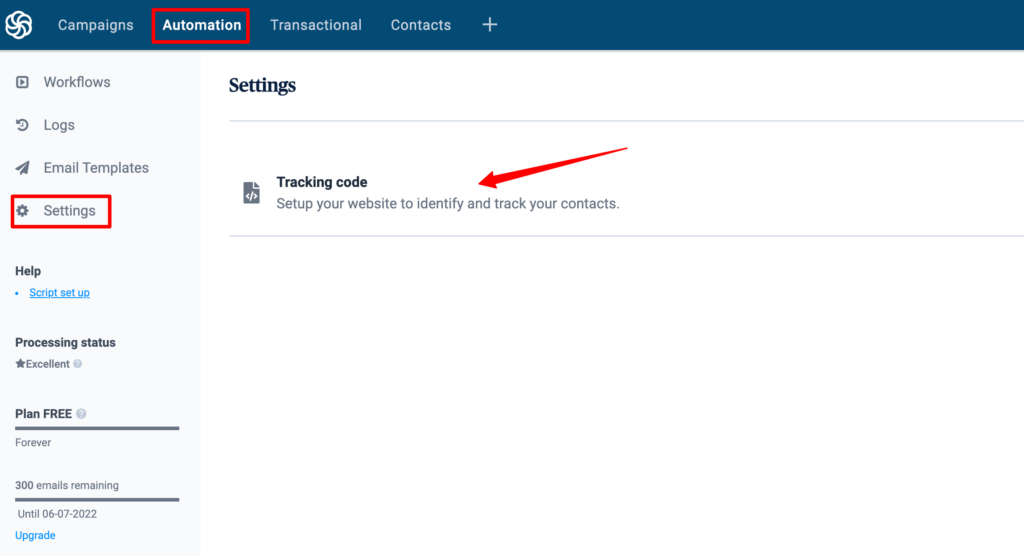 6. You will see the tracking code given in the box as shown in the image below.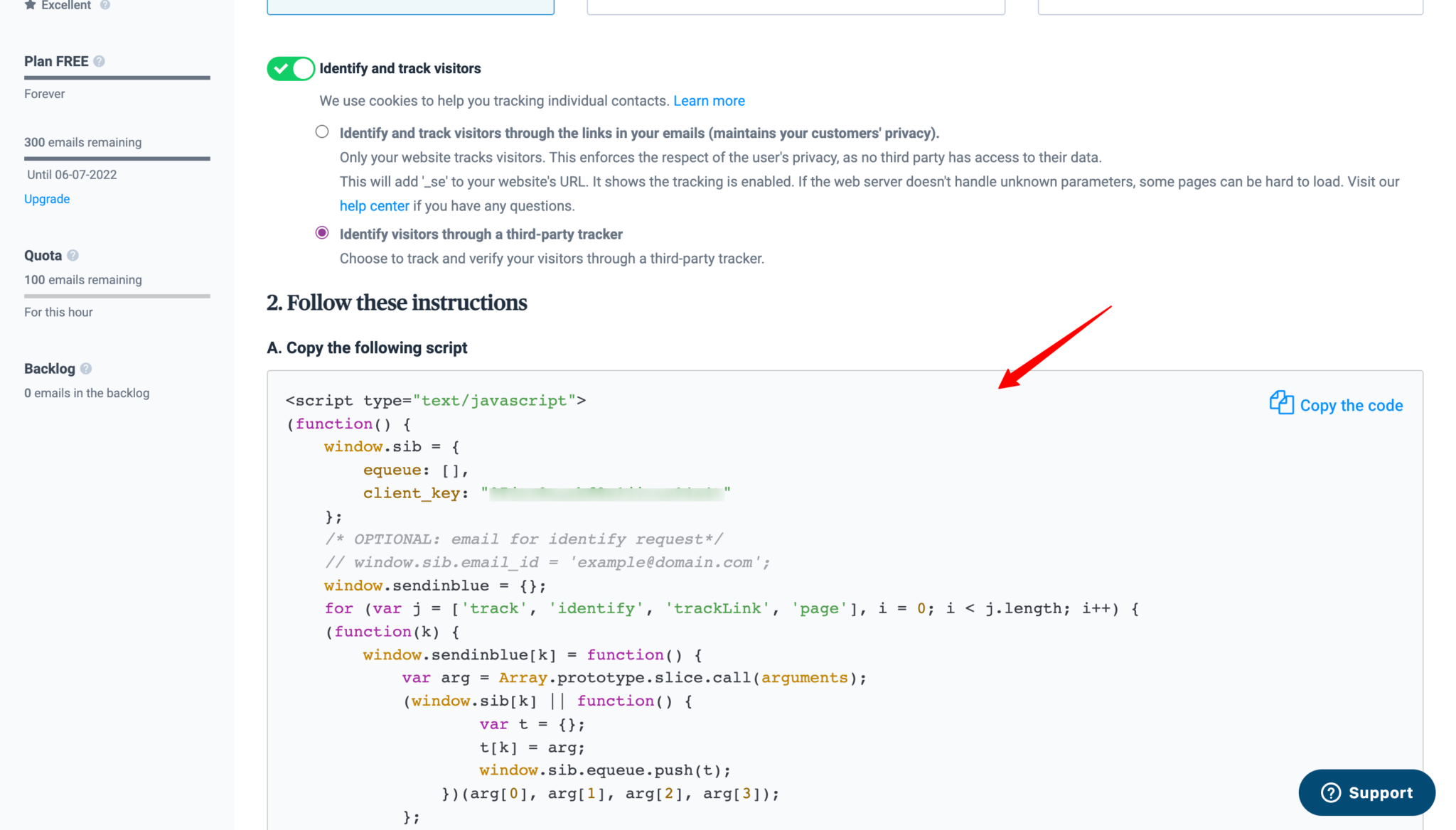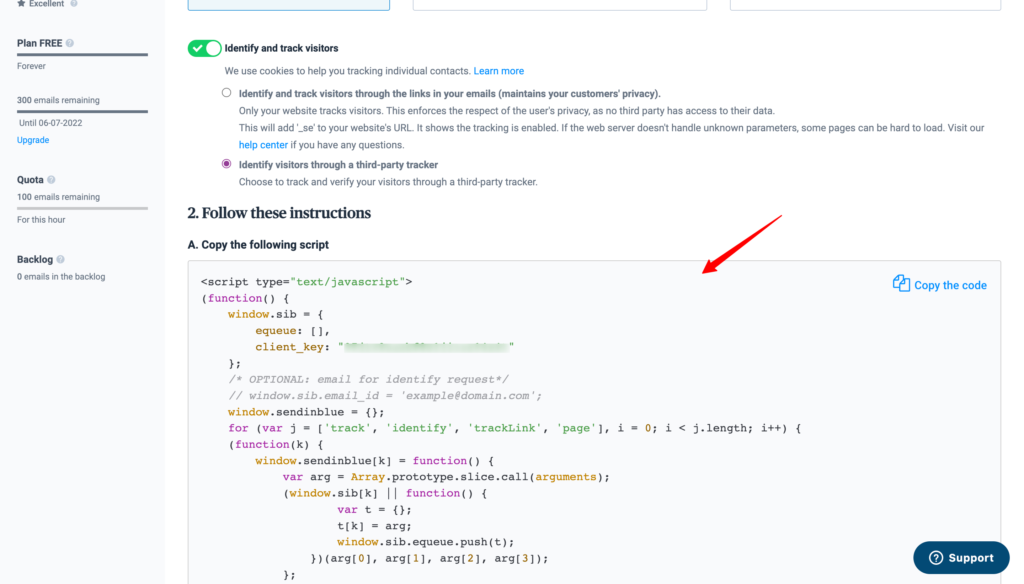 7. Copy only the client_key from the tracking code.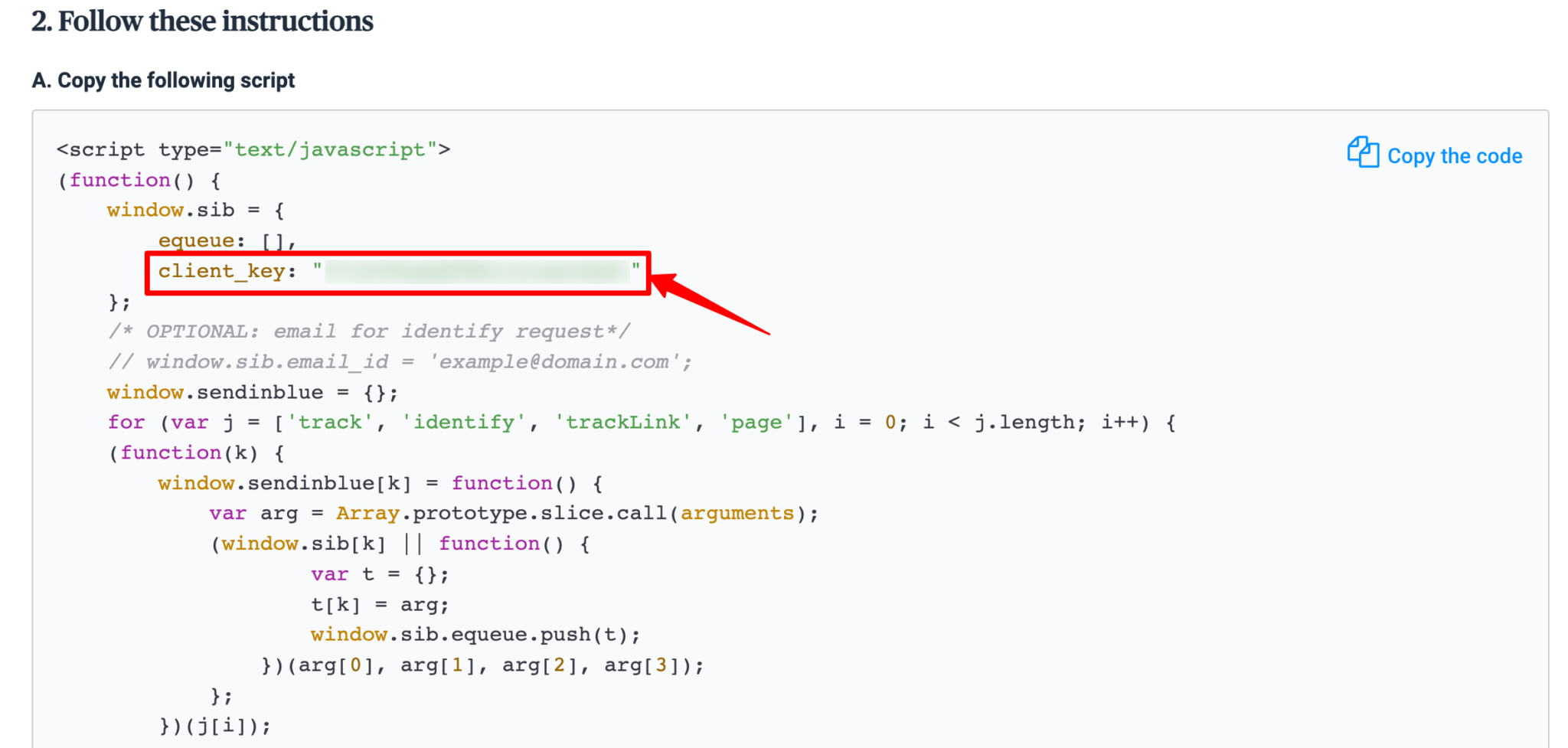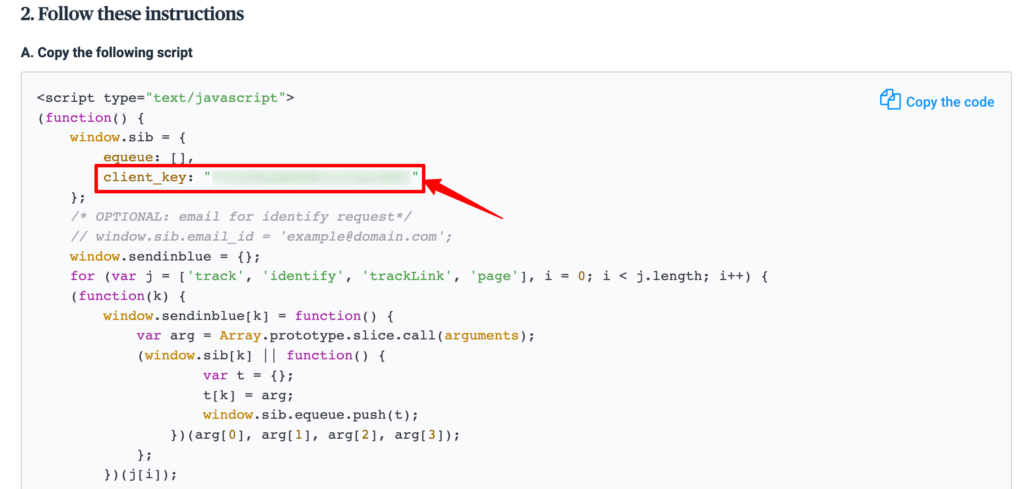 8. Go to Destinations → Sendinblue → Configuration settings in CustomerLabs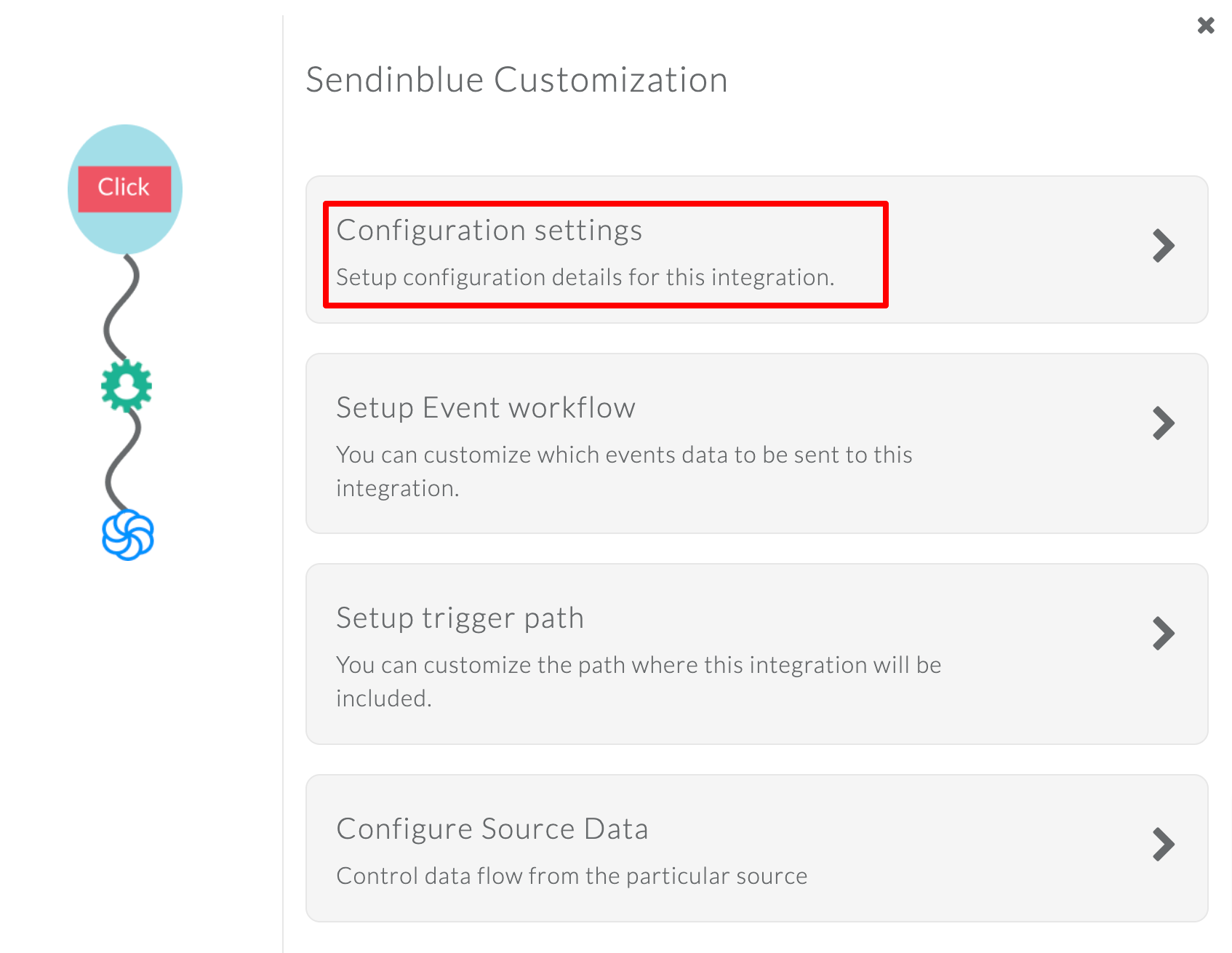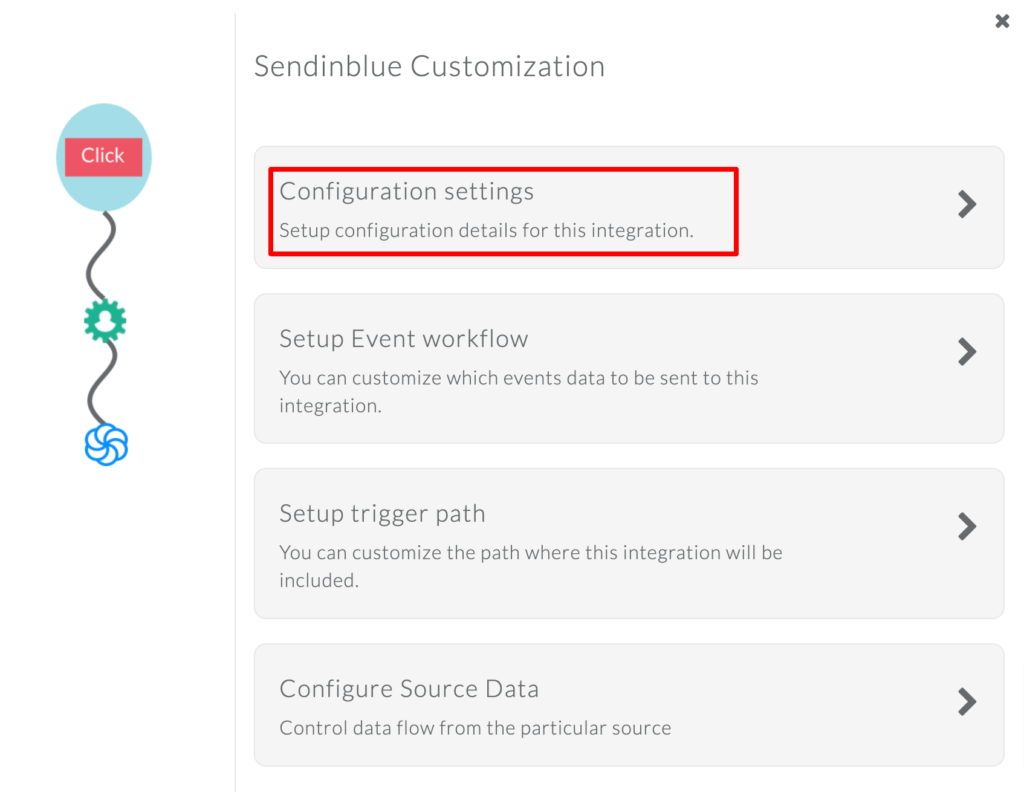 9. Paste the client_key copied in the box as shown below.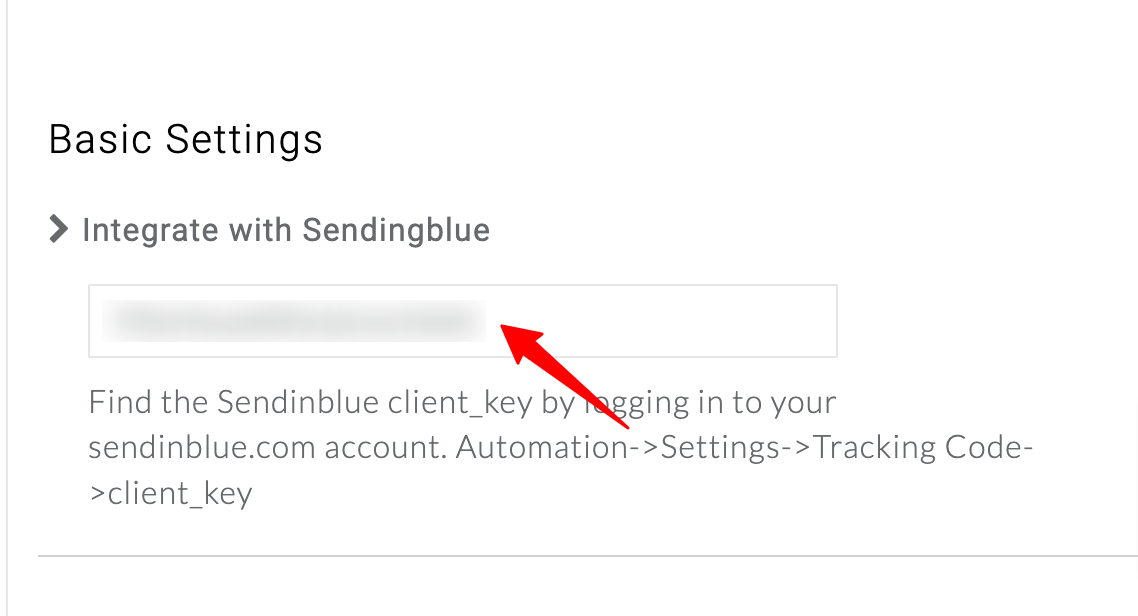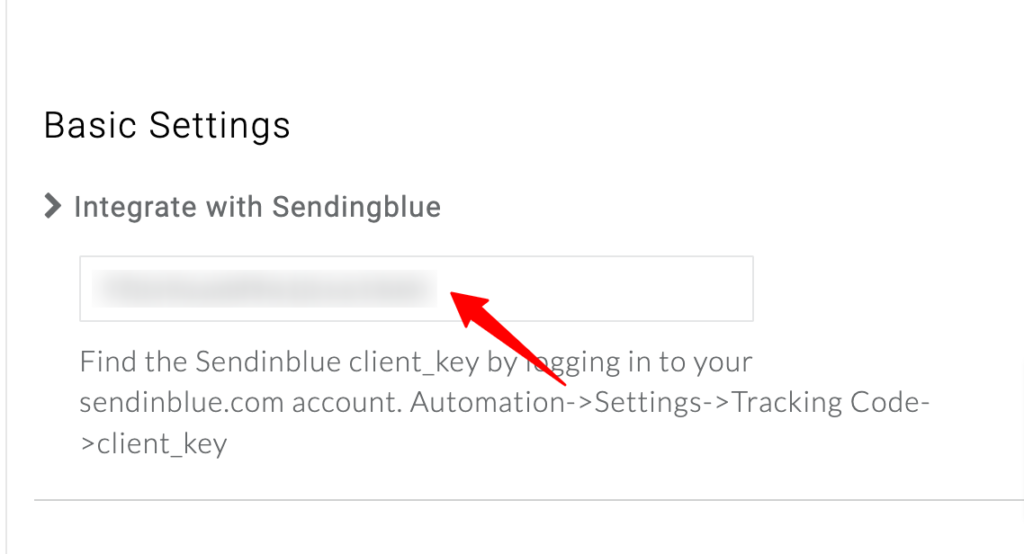 10. Under Advanced Settings → User Identify ID, choose identify_by_email from the drop-down.
11. Click on Save changes.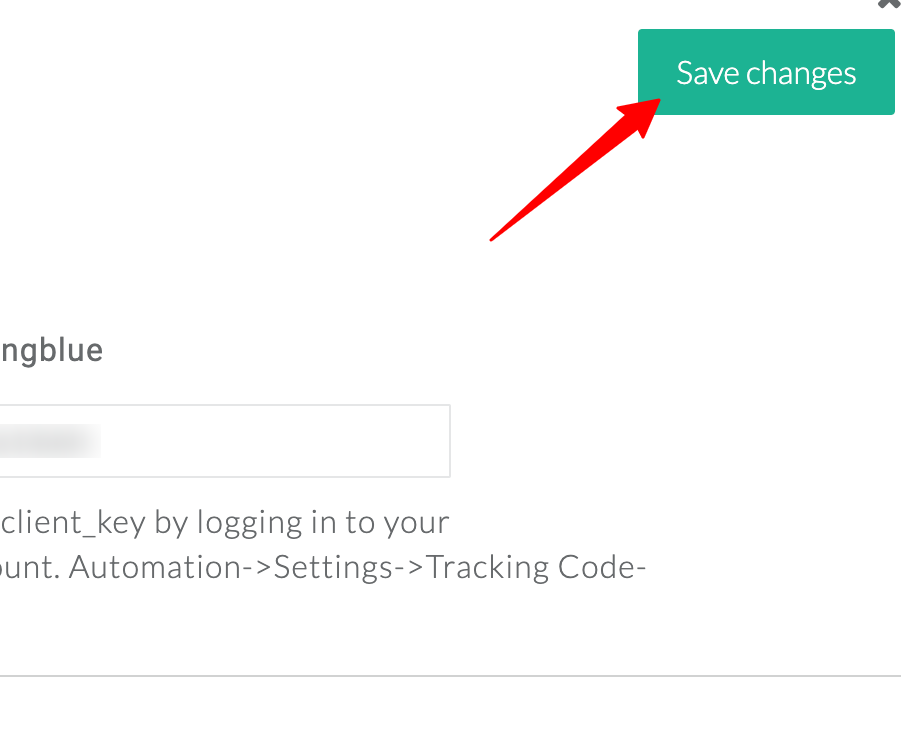 Event workflow setup
1. To send the required events to Sendinblue, Go to Setup Event workflow.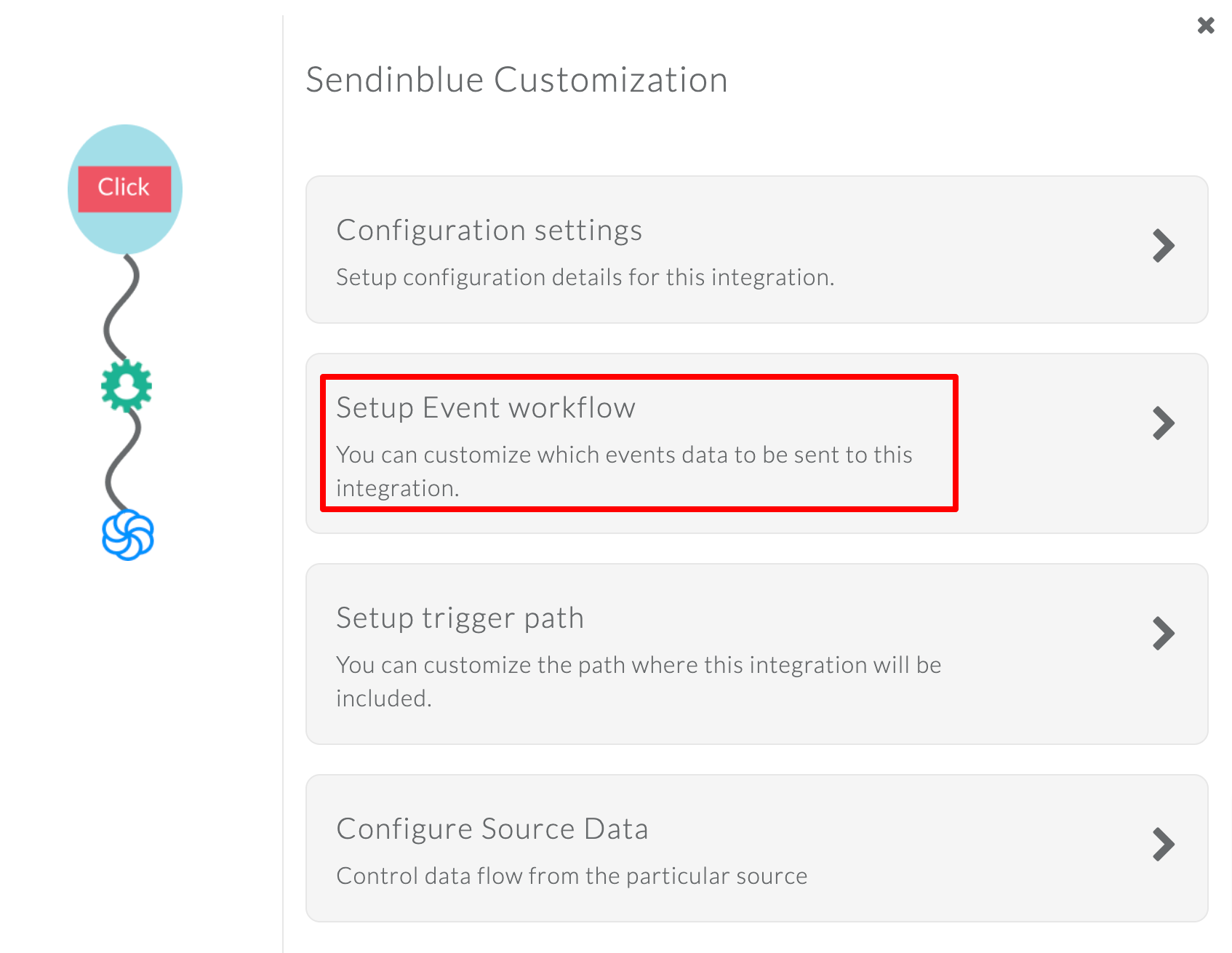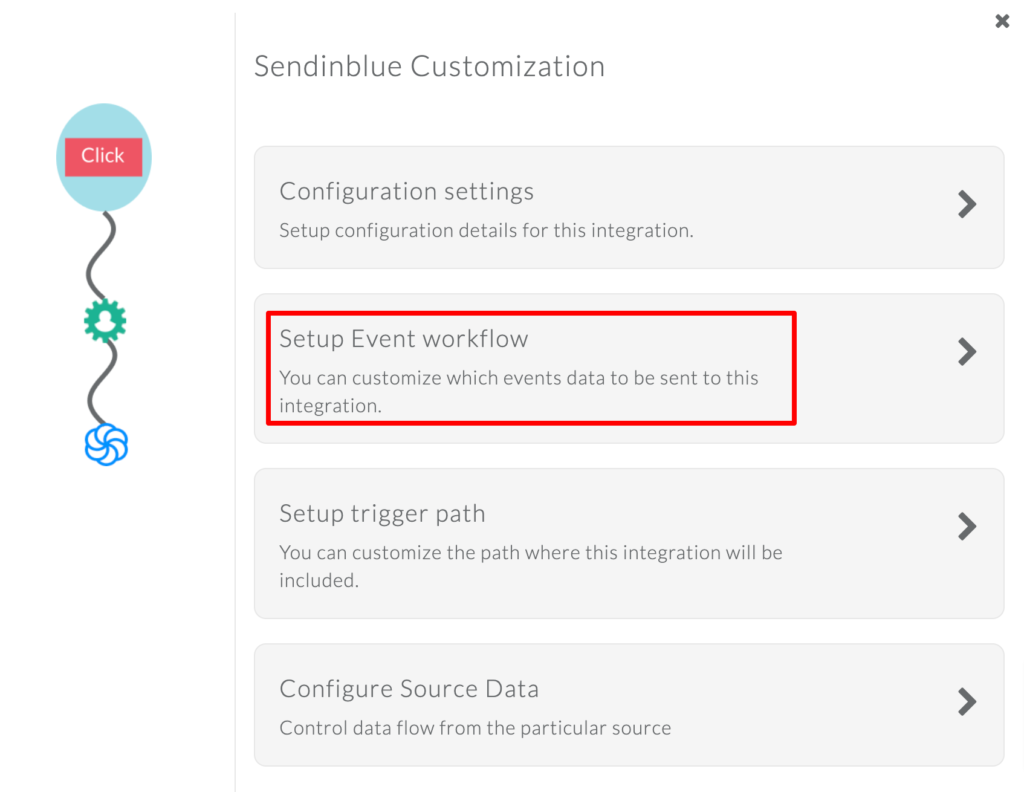 2. Turn ON the toggle for the events that you want to send for either client_side or server_side (Don't turn on both – to avoid duplication).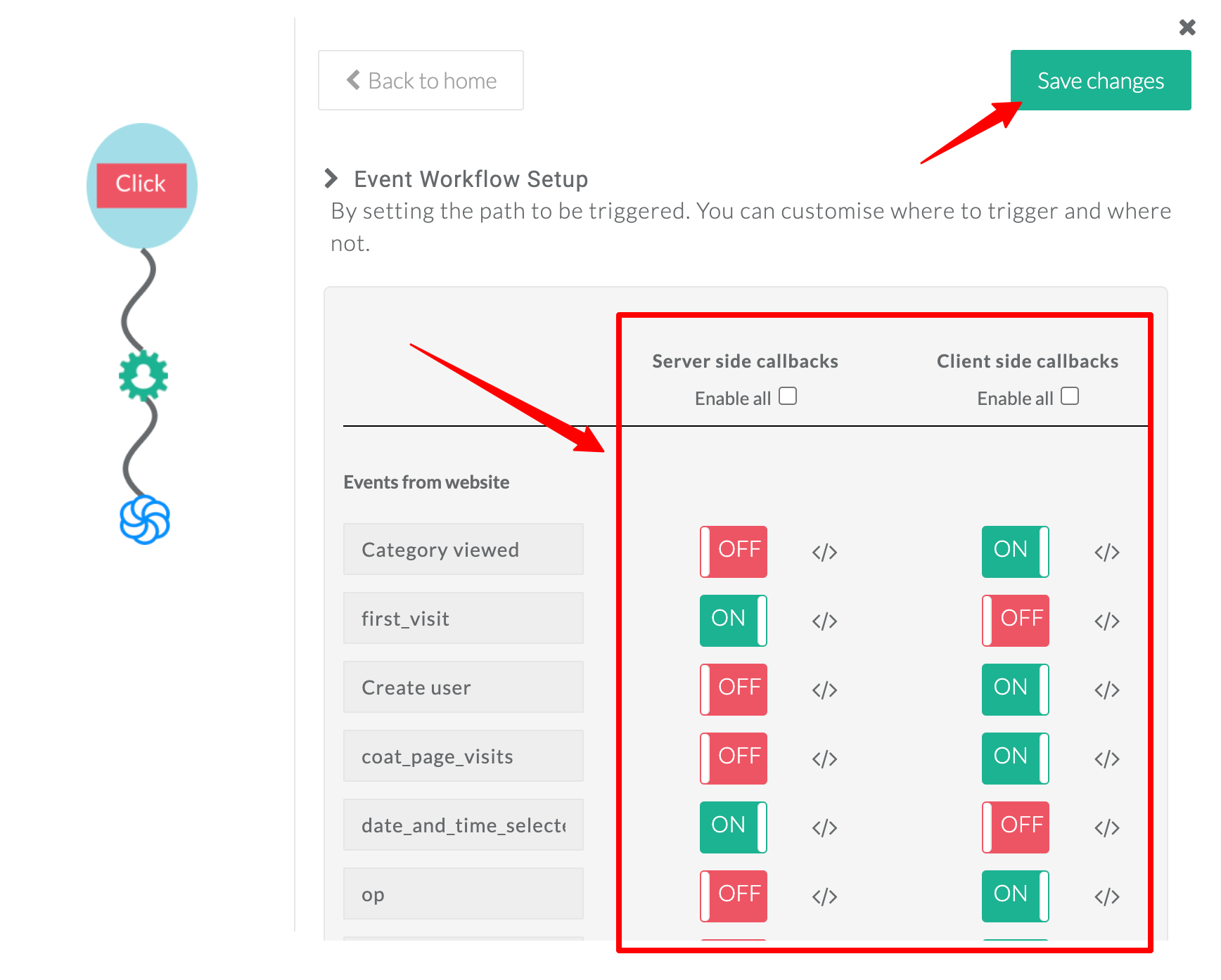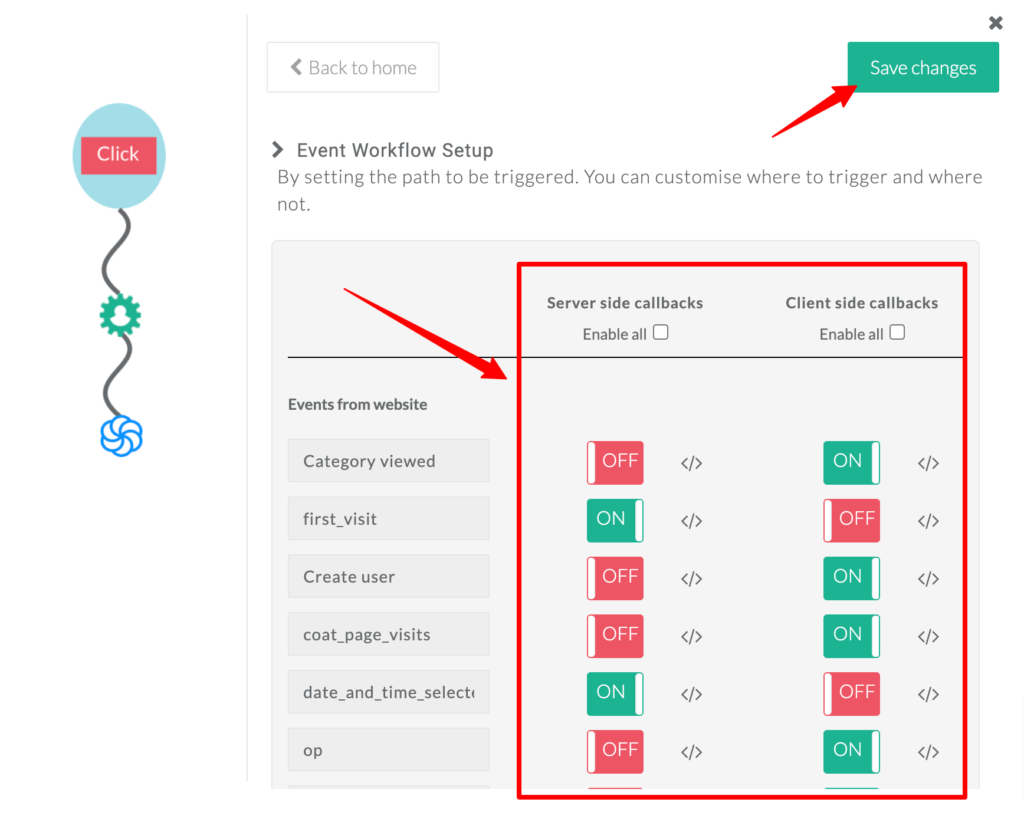 3. Click on Save changes.
You have now integrated Sendinblue with CustomerLabs to automatically send the events data.
Check if you're receiving the events
1. Go to your Sendinblue account → Automation → Logs → Event logs
You will see the list of events received from CustomerLabs.