Customerlabs CDP Documentation
Tracking event & user properties
Tracking event & user properties
Properties contain all the event, user & account-related information (traits) that adds context to your events.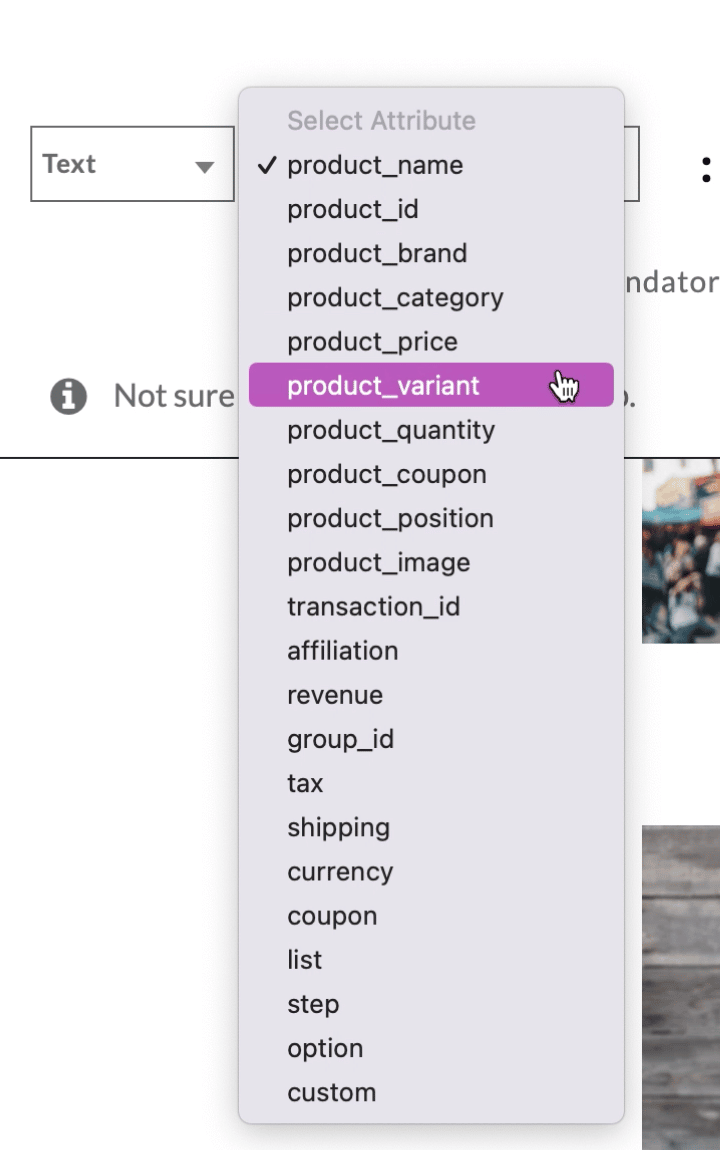 For example, when you are setting up an event to capture products added to cart, the properties will contain the product price, quantity, variant and more information about the product. Below are a few instances from where you can track these properties,
Text: Choosing 'Text' lets you track product properties from the webpage as shown below,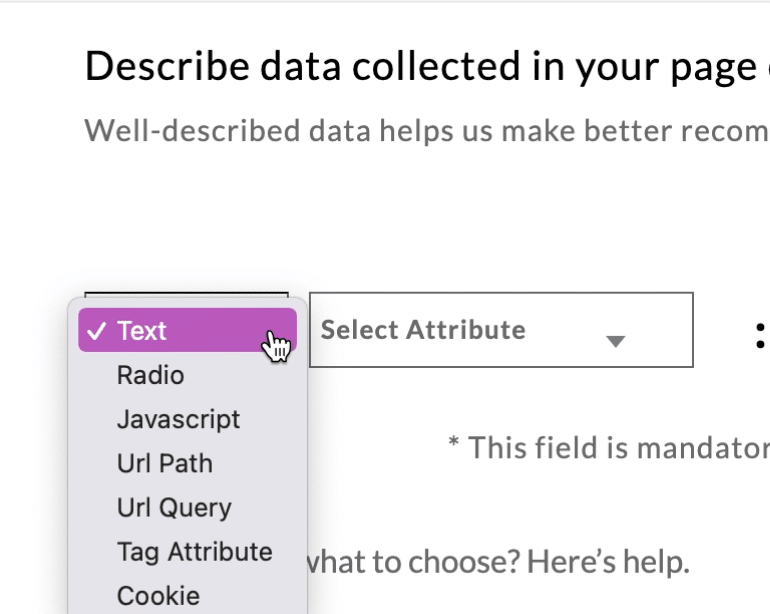 The picker icon will let you choose the text from the webpage.

---
Radio: Choosing 'Radio' lets you track the radio buttons as product properties from the webpage as shown below,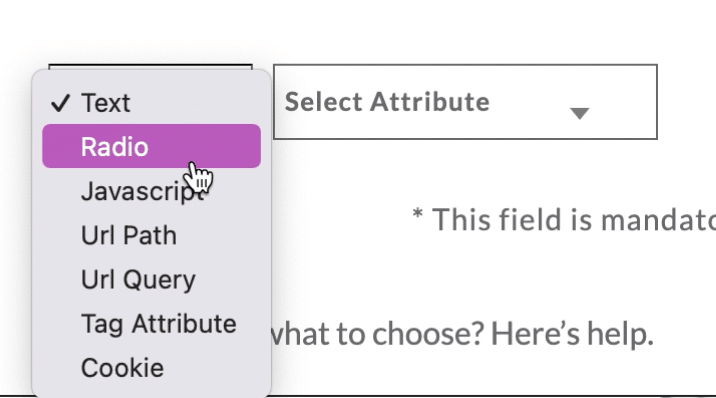 ---
Javascript: Choosing 'Javascript' lets you track product properties via Javascript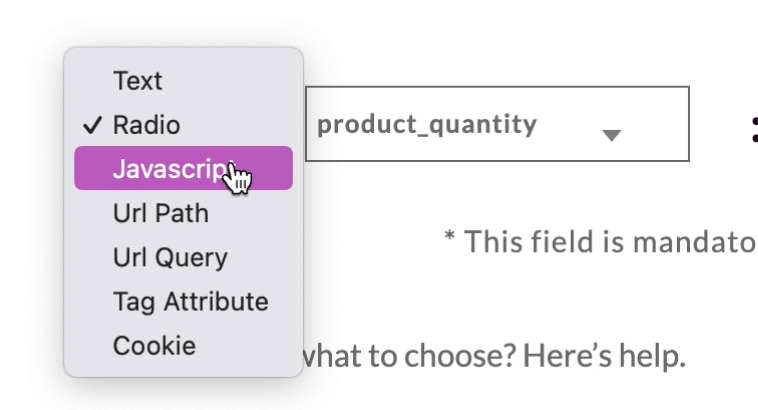 Enter the Javascript expression: "(new Date()).toGMTString()" and click on verify.

---
URL path: Lets you track product properties from the URL path

---
URL query: Lets you track product properties from the URL query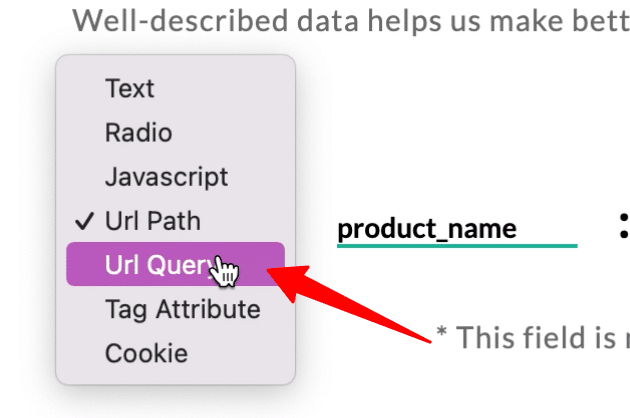 ---
Tag attribute: Lets you track product properties from the Tag attribute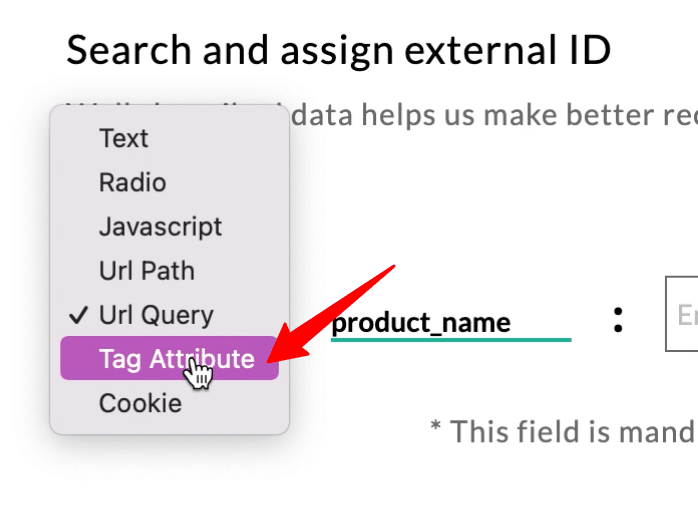 ---
Cookie: Lets you track product properties from the cookie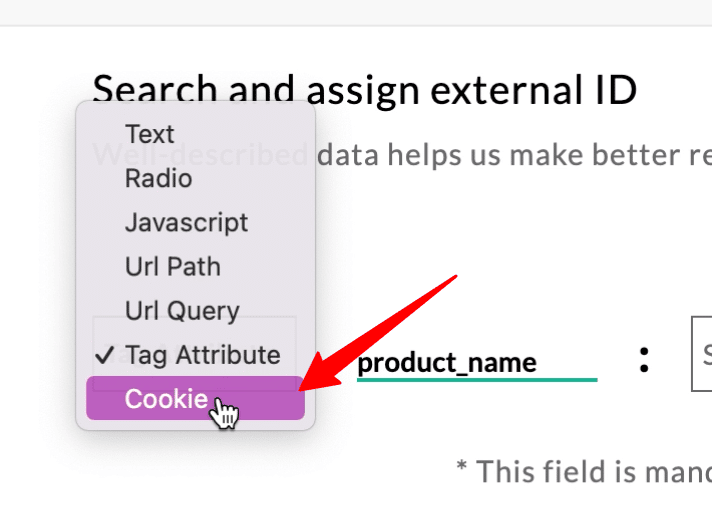 ---
If you're still facing issues, get in touch with our team by clicking on the chat icon on the lower right corner. We will set up all your events for free 🙂