Customerlabs CDP Documentation
CustomerLabs + Google Analytics (GA4) Integration
CustomerLabs + Google Analytics (GA4) Integration
Google Analytics helps you to identify patterns and trends in how visitors engage with your website. With CustomerLabs integration, you can use the details to understand goal conversions, funnel, attribution and to build your audience and plan your campaigns.
Browser Side
1. Log in to your Google Analytics Account
2. Select the account to be integrated
3. Under Admin in the account, Create new Property


4. After creating new Property, click "Data Stream" under that
5. Click "Add stream" -> Select "Web"


6. Open the recently added Data stream & Copy the "Measurement ID"


7. Log in to your CustomerLabs Account
8. Navigate to the "Destinations" page from the Menu
9. Search and select Google Analytics gtag


10. Click on "Subscribe" and then on "Configuration Settings"
11. Paste the "Measurement ID" copied in the "Website Tracking ID" box


Server Side
1. In your Google Analytics account, Click the new Data stream and then Go to "Measurement Protocol API Secrets" screen
2. Create a secret by clicking on the "Create" button and give a nickname to it
3. Copy the "Secret value" generated


4. Go to your CustomerLabs Account
5. Turn on the toggle for "Enable GA4 Measurement Protocol" under Advanced Settings in the GA4 configuration settings
6. Paste the secret value copied in the "API Secret" box below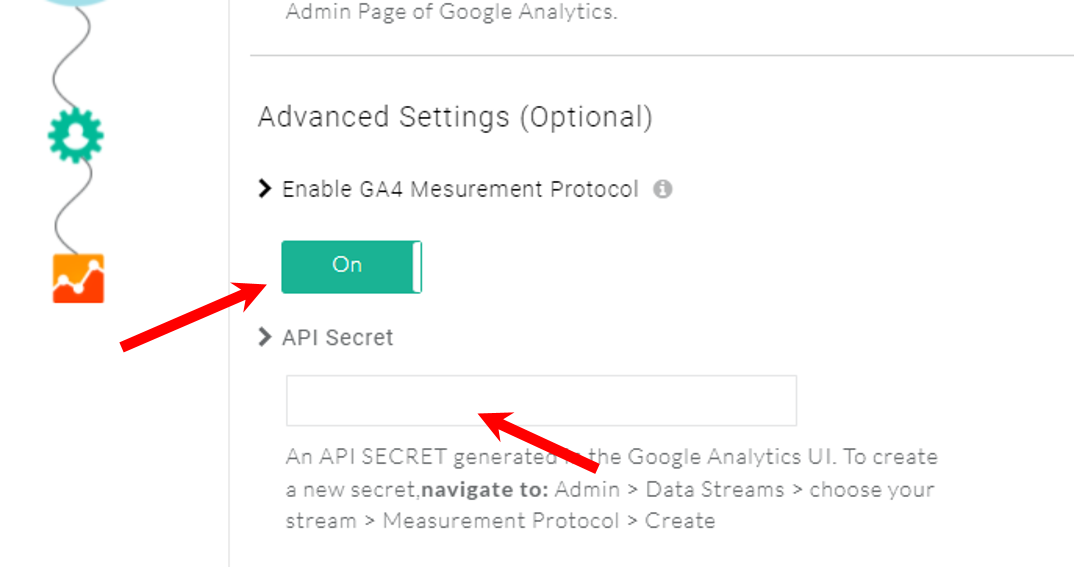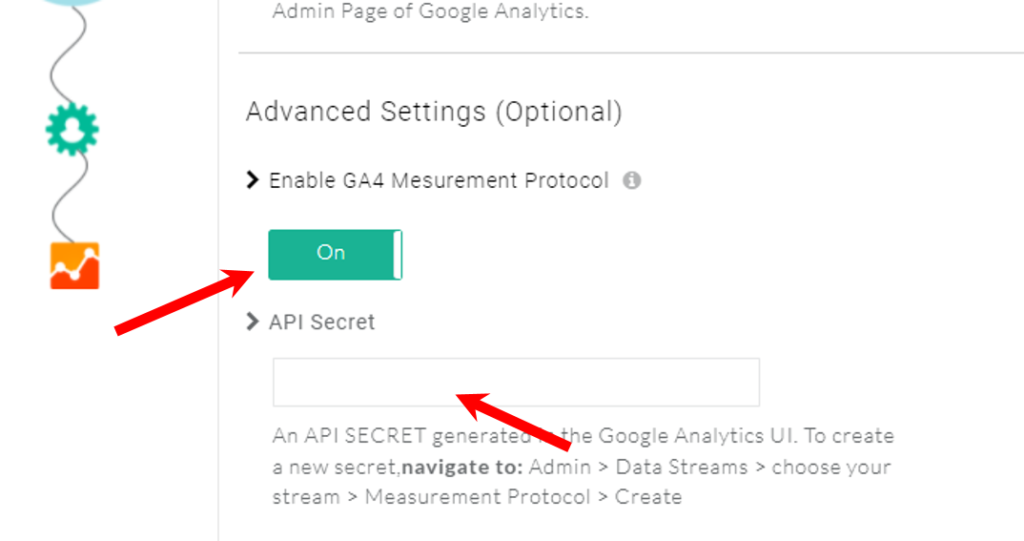 User ID Tracking
1. To enable CustomerLabs to assign User ID for all the users which helps to unify the details of the user, Turn on the toggle for "Enable User-ID Tracking for anonymous users" in the Advanced Settings for GA4 Configuration
2. Set "Default" under "User Identify ID"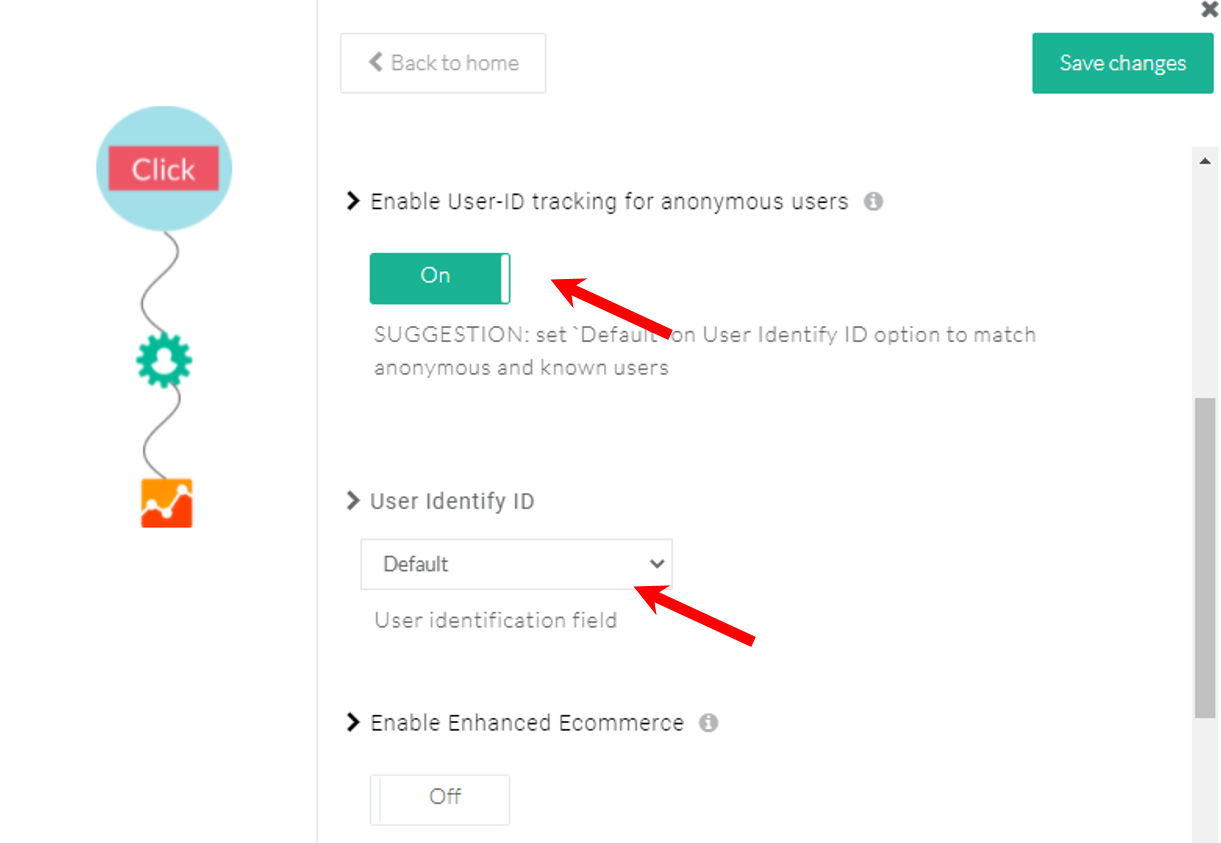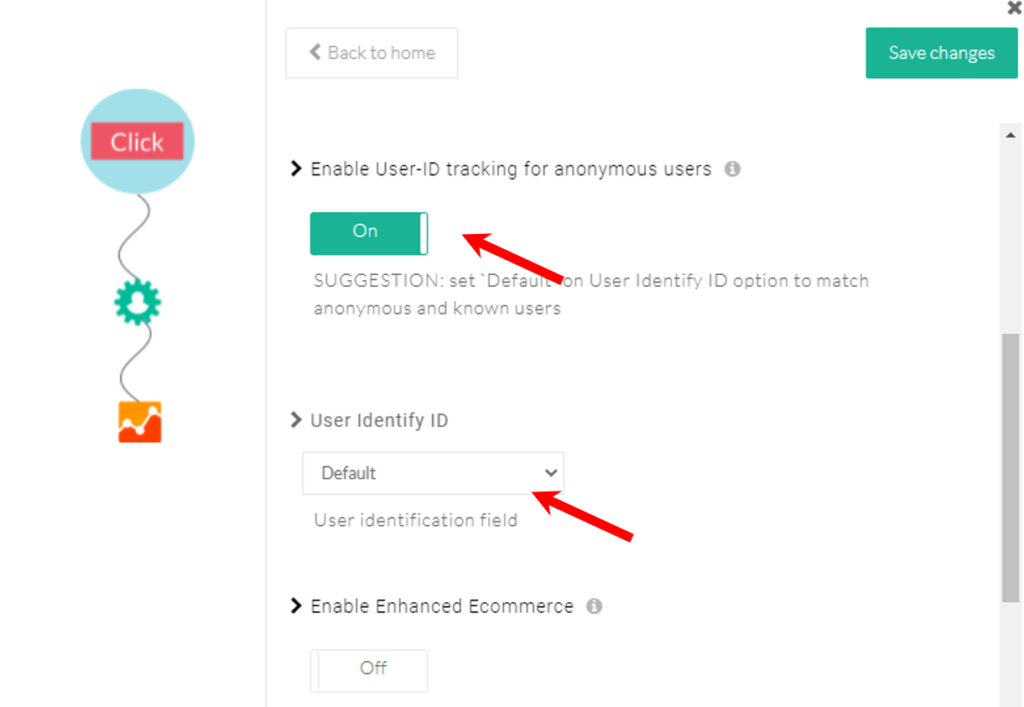 3. Click on "Save Changes" and then return back to Google Analytics gtag Customization screen
Enhanced Ecommerce
Enabling Enhanced Ecommerce lets you sync additional information for default e-commerce events on GA4 to generate detailed reports and gain valuable insights.


Note: You have to enable this initially while authenticating your GA4 account. If you want to enable this at a later stage, you need to re-authenticate your GA4 account and then turn this toggle on.
Event Workflow Setup
1. Click "Setup Event Workflow" from the Google Analytics gtag Customization screen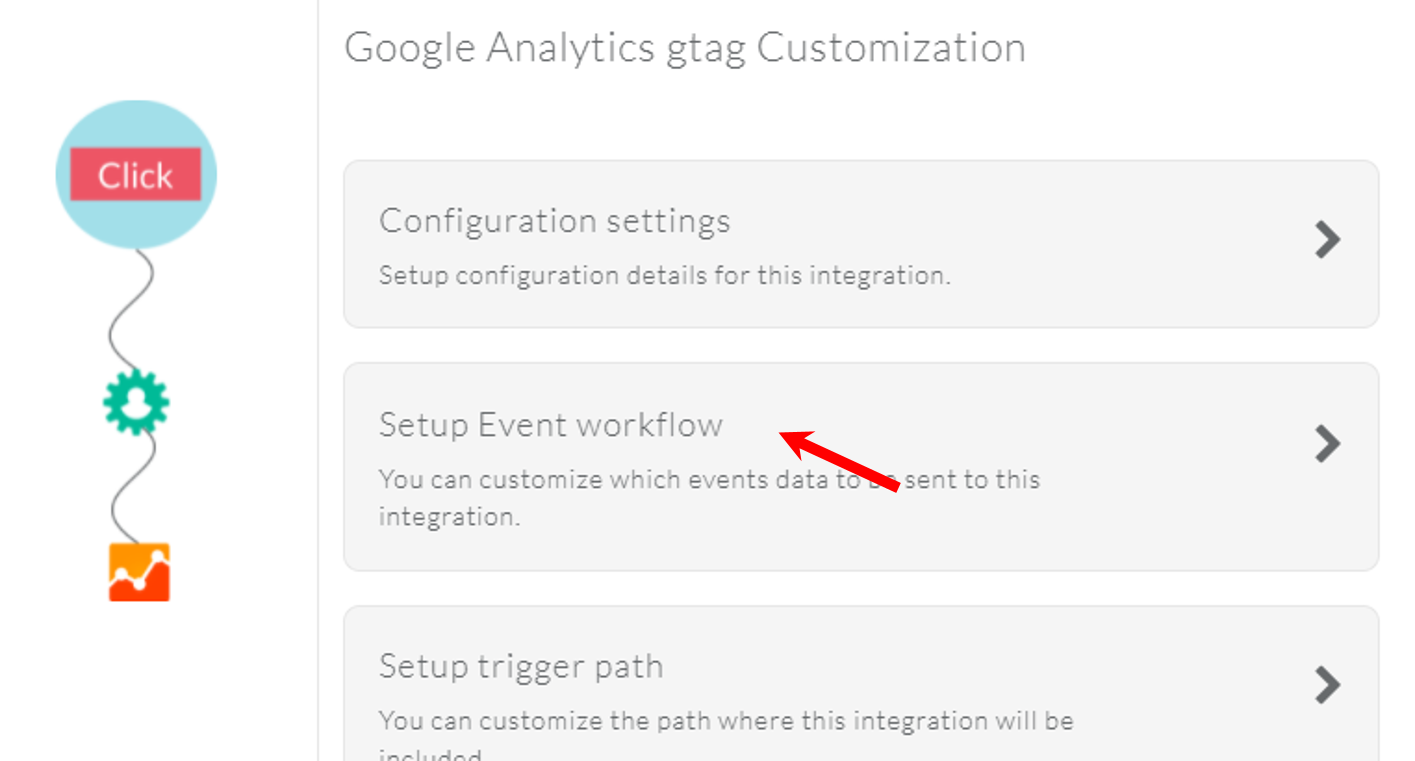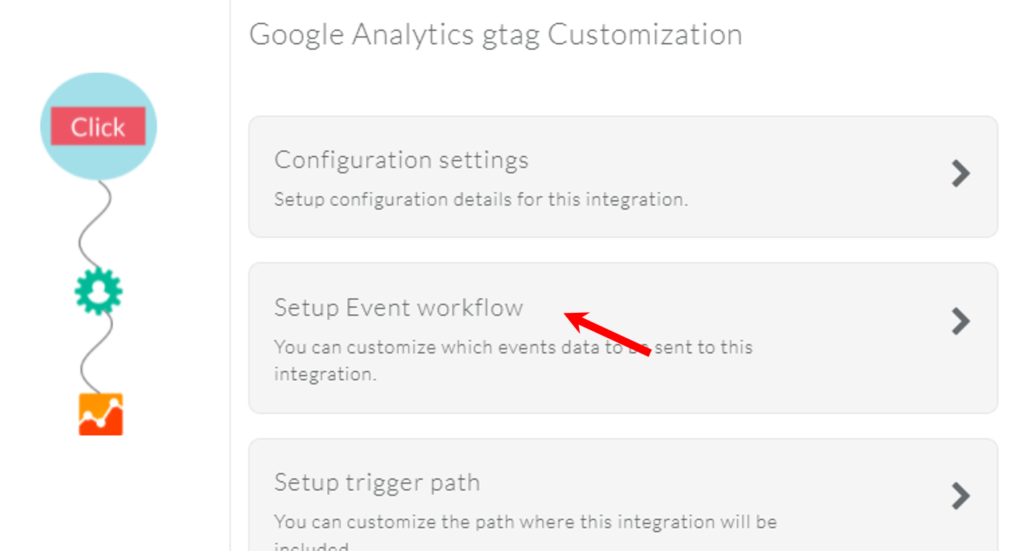 2. Turn on the toggle for all the "added_to_segment" events in the server-side callbacks.
Note: Make sure you don't turn on the toggle for any event on both Server-side and Client-side callbacks since Google does not de-duplicate the data.


3. Once "added_to_segment" is switched on, this event is refreshed in Google Analytics every time the audience created in CustomerLabs refreshes.
4. Click on "Save Changes" once you are done.
5. You have now integrated Google Analytics with your CustomerLabs account.
If you're still facing issues, get in touch with our team by clicking on the chat icon in the lower right corner. We will set up all your events for free