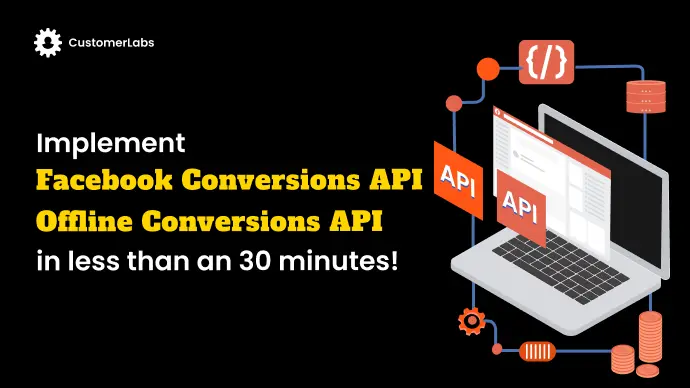 Enhance your Facebook attribution and campaign performance using Facebook CAPI. Our comprehensive guide helps you understand What is Facebook Conversions API [Meta CAPI] & Offline Conversions API?, Why it is used?, and How you can set up Meta Conversions API & Offline Conversions API.
In simple terms, Facebook Conversions API acts as a bridge between the marketing data and Meta. But other than what is said before, there is more to know. How rich will the data you provide be? And how well you can make meta deliver your ads to the target audience.
What is Facebook Conversions API?
Facebook Conversions API (or the Meta Conversions API) is like a magic tool that evolved to establish a direct connection between the data collected by any business directly, from their website or CRMs, and the Meta Server to show ads to the target audience.
As mentioned by Meta, it has primarily evolved from Server-to-Server API. It lets advertisers send web events directly from their servers to the Facebook server and not through Javascript.
Why the sudden hype on setting up the Conversions API of Facebook?
The performance of advertising campaigns has been significantly impacted by the most recent privacy-first policy decisions made by businesses and governments. Some of the main causes of decline, among others, are:
The latest Apple iOS update iOS14, and the following updates from Apple include a tracking prompt, which lets users know what the App will track and also provides the users with an explicit choice to opt out.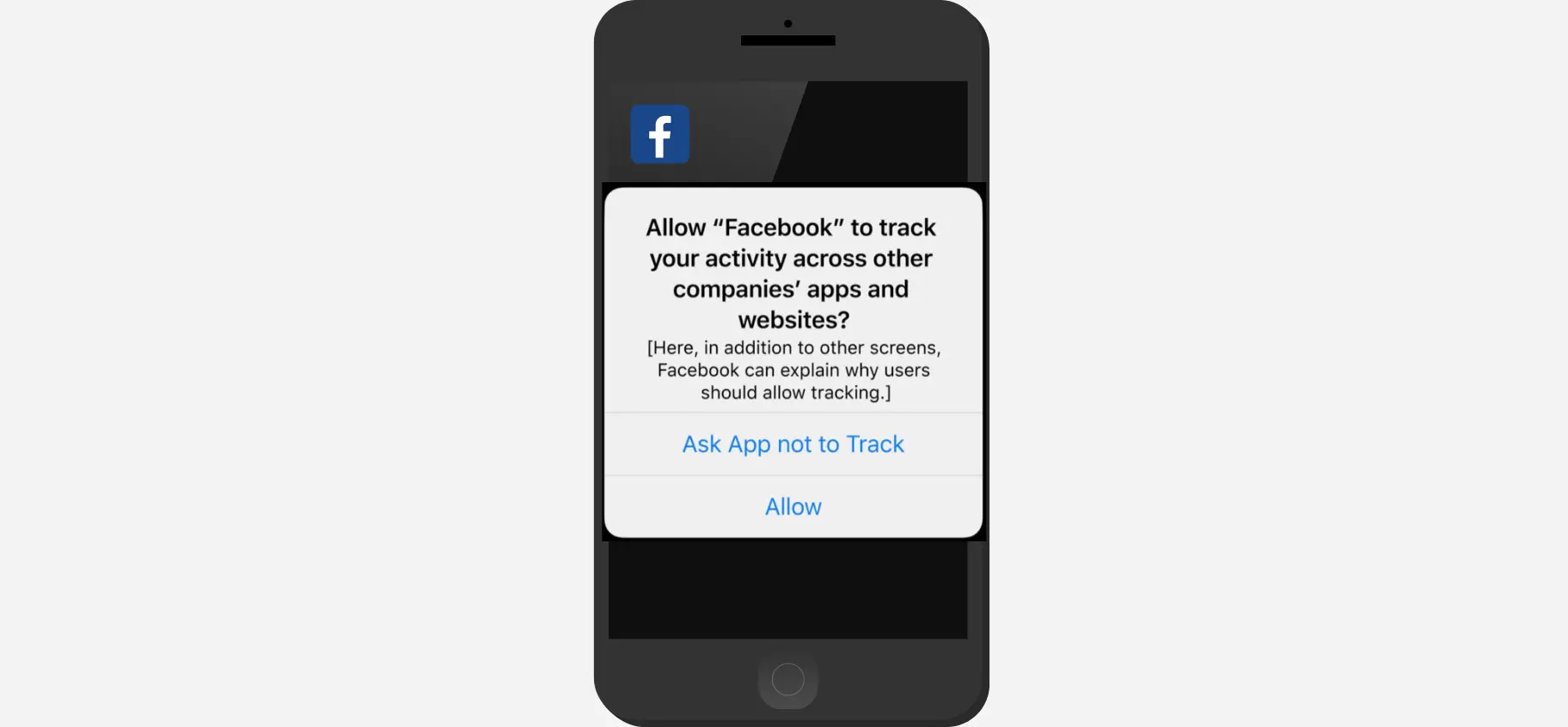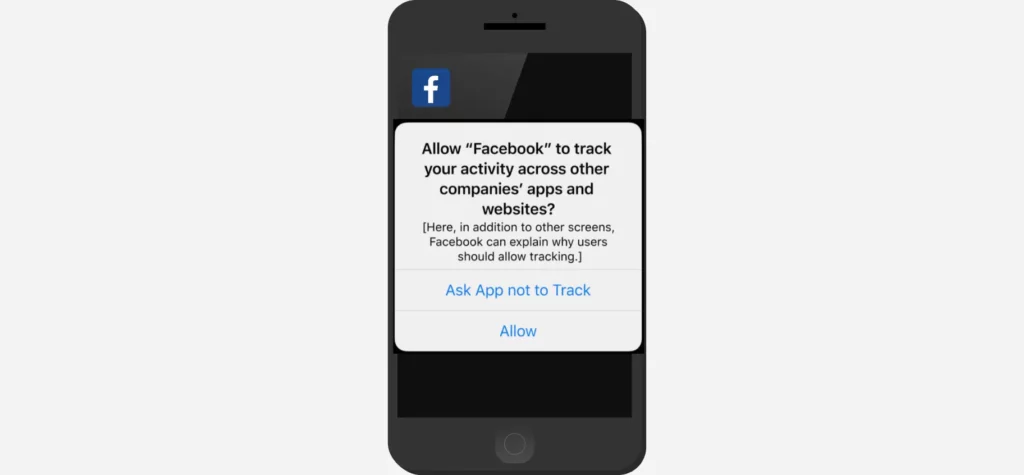 Facebook Pixel Vs the Facebook Conversions API
The traditional way of data collection using the Facebook Pixel depends on the browser cookies. These browser cookies help the pixel to send the data such as clicks to Facebook. Facebook shows the same on your ads manager.
But now with the latest update, the third-party browser cookies are blocked. The solution is…
Conversions API
Now, with Meta Conversions API, when the user lands on a website, instead of depending on the browser to track the action, the website's server collects the data and sends it to Meta's Server.
Facebook assigns a unique ID to each user. This unique ID helps the server track the users for events such as clicks, purchases, etc., and sends this behavioral data back to Facebook.
Therefore, there is no dependence on 3rd party cookies to track user activity.
Deduplication
Currently, the privacy updates are not rolled out fully. As a result, the data is sent from two sources. Firstly, from Pixel. Secondly, Conversions API. So, Facebook identifies them as two separate users and thus, deduplicates the duplicate users, to consider them as one.

Why should you implement Meta's Conversions API NOW?
You should implement Meta's CAPI now because, due to all the aforementioned updates, the following issues are the primary ones to be addressed.
EMQ problems
The Event Match Quality of the majority of marketers went down from Good to Poor/Ok. The poor/ok match quality is because the data sent by Facebook Pixel is not accurate as it was earlier.
Attribution issues
With browser cookies blocked, Facebook's Pixel cannot track the attributions.
Hit on retargeting campaigns
When the proper attribution is not received, then automatically there is a toll on retargeting campaigns.
The aforementioned moves coupled with other future developments in data privacy will reduce the Event Match Quality (EMQ) to a large extent. The existing Facebook Pixel will not be able to cater to track all the events happening on the website using the 3rd party cookies. In this scenario, only the first-party data comes to the aid of the marketers.

This Conversions API tool will help you optimize Facebook Ad Campaigns & Instagram Ad Campaigns of businesses to maximise the reach audience in the cookie-less future of marketing.
Without writing a single line of code, CustomerLabs CDP can help you setup Facebook Conversions API. Irrespective of whether it is a bootstrapped website or one built using WordPress, Wix or eCommerce platforms like Shopify, Magento, Woocommerce, Square Space, Bigcommerce, etc., it can be done. You can also set up Offline Conversions API with CustomerLabs CDP.
How to setup Facebook Conversions API (Facebook CAPI): A Comprehensive Overview of the server-side API
CustomerLabs CDP has a quick step-by-step process for setting up the Conversions API of Facebook in less than 30 minutes!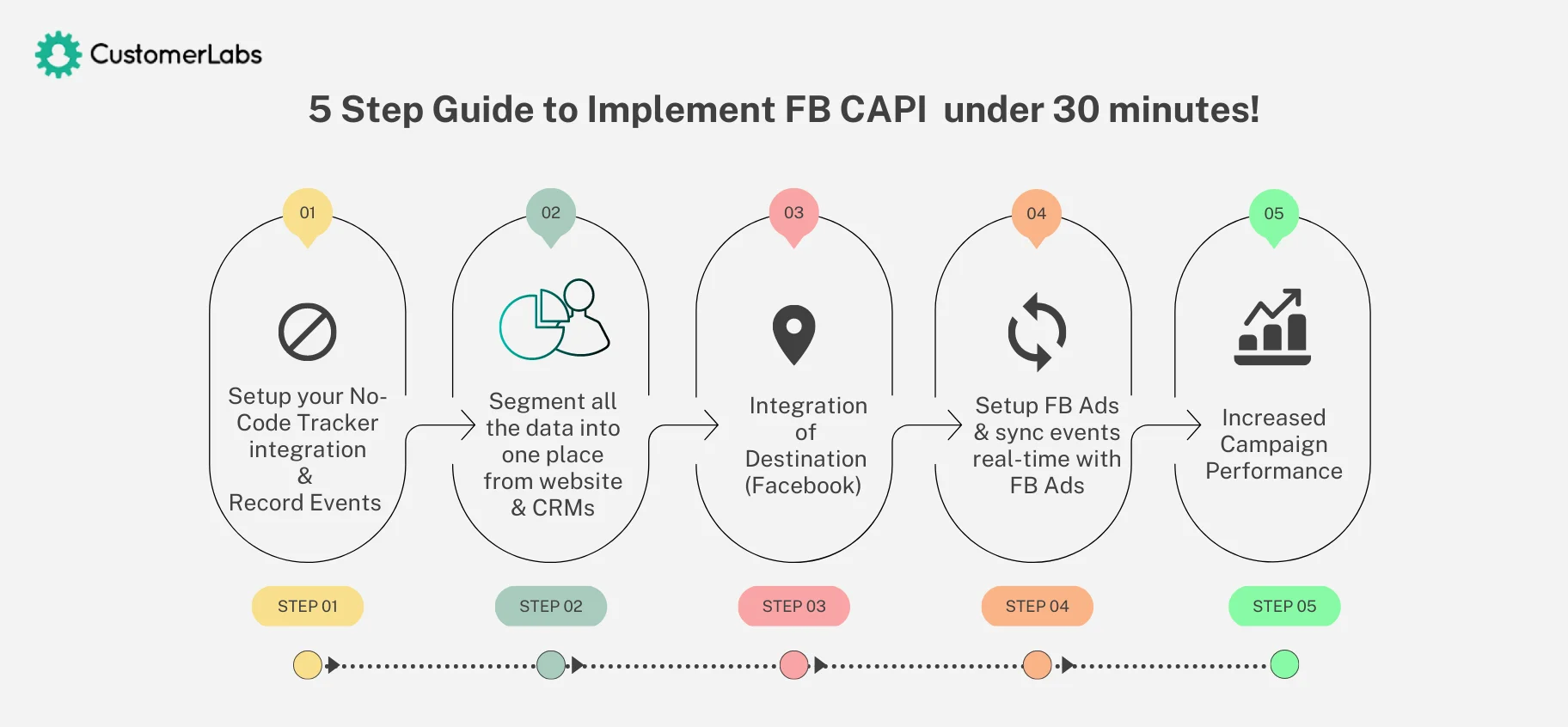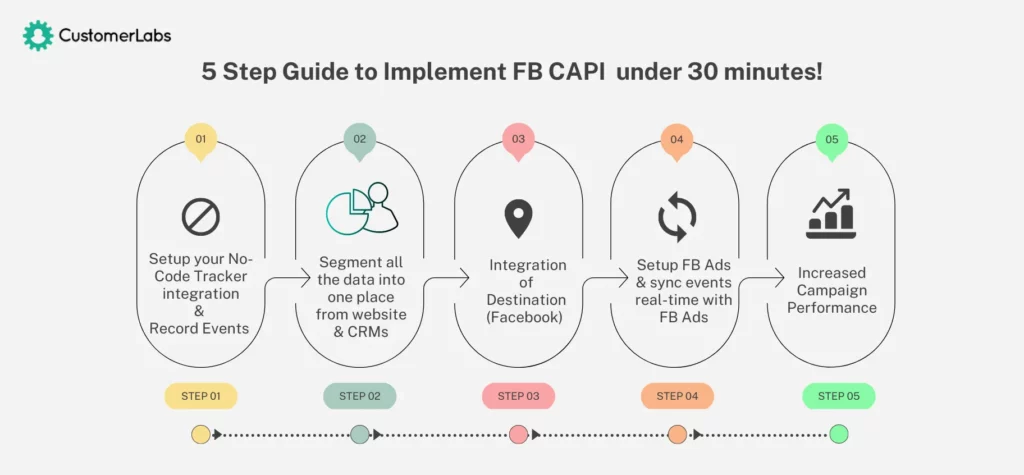 Why CustomerLabs Facebook Conversions API?
CustomerLabs CDP has emerged with a unique method to track all the events off & on your website without the need for any complex coding.
All you have to do is install our tag and relax! Everything is ready within a few hours – From Offline Conversions API to Online Conversions API including the data from CRMs.
This complete package will help you improve your match rate by a startling

We assign an external ID to every single visitor, and we collect IP address, FBC(click ID), FBP (browser ID), user agent, and other parameters (demographics).
The above process is automated. CustomerLabs makes it easy for you to implement CAPI and is one of the best because we offer
No-Code CDP
Enhanced Event Match Quality (EMQ)
Enhanced Custom Audience Match Rate
In Compliance with Privacy Laws
White hand glove Support
As the first party data is shared with FB via Conversions API, your business will have
Cookieless Future readiness
Enhanced retargeting ad performance
Increased EMQ
High match rates
Improved attribution and campaign performance
Facebook receives the data in realtime, with all the attributes/parameters which can be used to create custom audience to engage them with personalized content.
Aforementioned can be achieved with a single click and a few hours for the tracker to be implemented using the CustomerLabs No-Code Tracker!
Update: CustomerLabs CDP can now implement Offline Conversions API as well. This is going to be a revolutionary move as it will unify the offline data with the online data and give a clear picture about the customer behavior across all platforms.
What is Offline Conversions API?
Offline Conversions API is how the offline store data is synced with the ad platform in a way that an ad platform can understand and match that data with the user in its database. In this case, it is Facebook that can match the user from its database and retarget them with the personalized ad.
When you upload offline data into the ad platform, its algorithm finds that exact user. And then, based on the segment you create and ad creative you provide by understanding the user behavior, Meta shows the exact same ad that you wanted to show to that specific user at that particular time. This is a great move as it will offer the user more personalization, leading to higher conversion.
Offline Conversions API in combo with the Online Conversions API will aid you craft strategies based on the user behavior and that will boost your ad campaign performance to great heights.
Be the wisest to choose the most cost-effective solution by selecting CustomerLabs as your partner to implement Facebook Conversions API in just a few clicks.