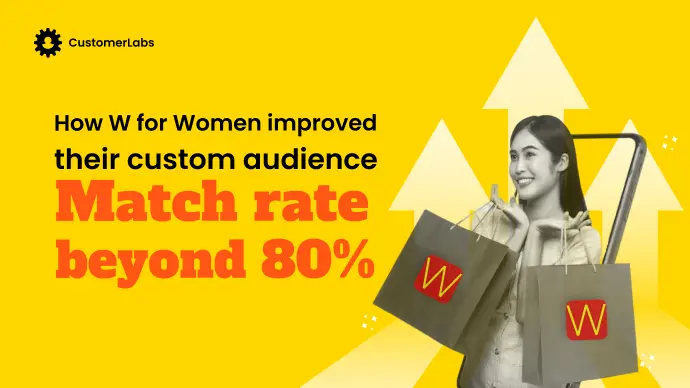 Marketing teams across the globe are concerned about the rising data privacy regulations, seizure of third-party cookie tracking, retargeting ads not performing well, Meta custom audience match rates dropping to 25%, reduced ROAS, etc.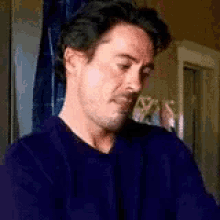 Let us dive in to find out the burning problems that marketers across the globe are currently facing, and how to solve them.
You will also find out what W for Woman, the leading fashion brand in India, did to achieve custom audience match rate beyond 80% on Meta Ads and significantly decrease their CAC (Customer Acquisition Cost) by 35%.
The Marketing Team of W for Woman was able to add an extra 10% of revenue by adopting the first-party data strategy with a futuristic approach.
Challenging Times From 2020:
It is no secret that personalized retargeting ads are the best weapon for every marketer because they drive more conversions.
However, after the data privacy regulations, many browsers have started blocking third-party cookies, and Apple's iOS 14 update blocks user-tracking across apps on iOS devices, making it hard to run high-performing retargeting ad campaigns.
Meta is no longer able to store user behavioral data beyond 28 days leading to a very poor custom audience match rate, leading to a significant decline in overall performance.
On top of that, Google has also announced that it will block third-party cookies on its Chrome from 2024.
All these are revolutionary updates that change the future of marketing into a cookieless world. Many marketers are unable to figure out the middle path to offer personalized ad experiences in compliance with data privacy regulations.

Can Privacy & Personalization Co-exist?
We have a perfect example where W for Woman was able to offer ad personalization in the privacy-driven world, in compliance with the data privacy regulations including the latest CPRA (California Privacy Rights Act, 2020, that came into effect from January 1, 2023).
Case Study of W for Woman:
W for Woman is a leading eCommerce fashion brand with approximately more than 2 Million website visitors a month.
Before CustomerLabs came into the picture and after the iOS14 update:
In mid-2020, W for Woman saw a severe dip in their Meta (formerly Facebook) ad campaign performance. They were clueless about the reason for such a drop in all their campaigns. COVID-19 has also hit their sales very badly. With all graphs pointing downward, the marketing team of W for Woman was clueless.
Out of the 2 Million website users, Meta was able to match approximately only 500k (using pixel data) users i.e., around only 25% of the visitors. The custom audience match rate is pretty bad.


After they used CustomerLabs' solution:
CustomerLabs CDP's solution was seen as a ray of hope for their marketing team. We collected the first-party data from W for Woman's website and synced it with Meta. The results were mind-blowing. Meta was able to match around 1,800,000 (1.8 Million) users out of the 2 Million website users i.e., it is more than an 80% match rate.



What is First-party Data?
First-party data goes beyond name, email address & contact number. A CRM will help you collect & store known user information that comprises name, email address & contact details. However, the first-party data means both known and anonymous website users including their behavior data. And only a real-time CDP like CustomerLabs will help you collect accurate first-party data in real-time.
You should note that around 98% of your website visitors are anonymous users and are high-intent, but are stuck in the mid-funnel. If you can slide them to the bottom of the funnel to make a purchase, you can increase your revenue by a significant percentage.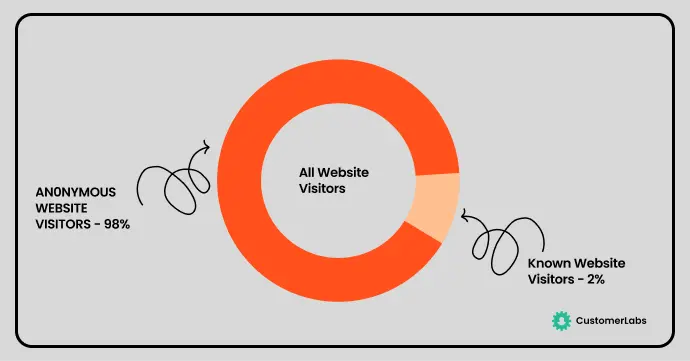 When it comes to W for Woman, they have around 55% of the mid-funnel audience that are anonymous. These audiences performed certain actions such as – viewing the product, wishlist, added to the cart but did not make a purchase, etc., and thus can be termed as high-intent users.
Read our comprehensive blog on "How to activate the middle of the funnel audience" focussing on eCommerce businesses and providing insights to understand the mid-funnel audience.
Advanced Strategies that W for Woman Used:
W for Woman has empowered its marketing strategies with first-party data collected by CustomerLabs. Here are a few of those strategies that were possible because of the features offered by us.
Smart Audience Segmentation
Custom audience match rate beyond 80% on the Meta Ads platform gave W for Woman an edge to run ad campaigns successfully for longer periods without reaching the point of diminishing returns.
The mid-funnel audience performed various actions such as
Cart_abandoned for more than 30 days
Product_viewed_not_ added_to_cart in the last 7 days
Product _viewed_more than three times but not purchased
Added_to_cart_not purchased
Added_to_cart_before 30 days
Specific products viewed in the last sales season or the previous year's festive season (365 days)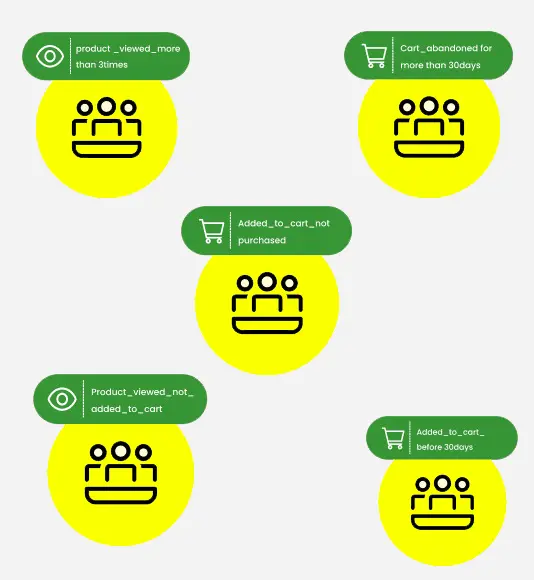 Usually, marketers focus on the Top & Bottom of the marketing funnel. Now that the match rates are amazing, and the ad campaigns can be run effectively for a very long time, the BoFu (Bottom of the Funnel) can be populated with more high-intent users and the MoFu (Middle of the Funnel) audience can be used to run retargeting ad campaigns more effectively.
Smart Budget Strategy
W for Woman has modified its marketing budget split from ToFu+BoFu to full-funnel.
Top of the funnel (awareness) – 50%
Middle of the funnel (ProductView) – 30%
Bottom of the funnel (added to cart, checkout) – 20%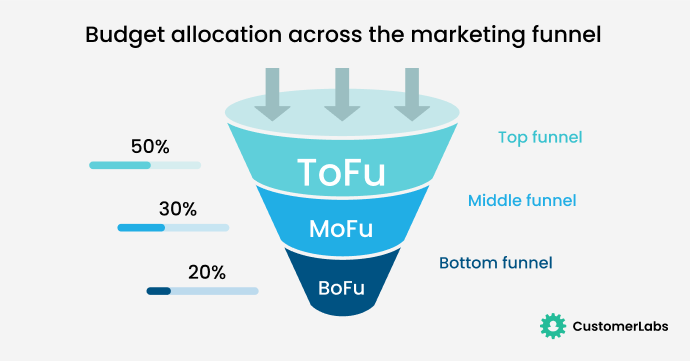 Summary:
Stepping ahead into the cookieless future, it becomes crucial for marketers in all businesses to collect their customers' behavioral data by themselves and not to rely on ad platforms for the same.
W for Woman, with out-of-the-box thinking, implemented unwritten & unconventional marketing strategies that helped them get a 360-degree view of a customer profile and 80% custom audience match rates. With that data, they were able to understand the customer journey and activate the high-intent mid-funnel audience.
With this data and more flexibility, W for Woman has created advanced audience segments that helped them offer more personalized experiences to their customers which brought their customers a step closer to making the best suitable decision.
The efforts put in by W for Woman in combination with the advanced marketing strategies of First-party data, bore fruits
2X times ROAS increase,
35% reduction in CAC, and
10% revenue solely from First-party data.