Best Segment Alternative
Purpose built CDP for
Small Marketing teams
One of the most searched queries in Google next to 'What is a Customer Data Platform(CDP)?' is 'Popular Segment alternatives for marketers'. 
But why do marketing teams specifically search for Segment alternatives & choose to go with CustomerLabs CDP?
Here's a detailed list of the why's that make CustomerLabs CDP a marketer's first choice to unify their tech stack to achieve 2x growth. 
CustomerLabs CDP is purpose-built for marketers. Segment isn't.
(I.) Marketers can stop relying on their developers, finally!
Today, marketing is completely data-driven. From website personalization to timely ads to account-based marketing, marketers need accurate & usable data to get in front of their customers in more unique ways. 
But all this cannot be achieved by the marketing team alone. They need extensive assistance from their IT team starting from platform integrations, workflows setup, segment creation and much more. 
This means that the IT team would have to sacrifice their top priorities such as data security, ongoing support & maintenance, infrastructure management, data integrity etc and work only for marketing.
Source: 2019 Gartner Marketing Technology Survey 
While Segment promises to be the best alternative for in-house engineering effort by enabling teams to collect & standardize customer data across platforms, it still haunts the marketer with complex coding requirements during platform implementation, integration setup, debugging custom events & ongoing maintenance. 
However, with CustomerLabs' no-code CDP marketing teams can free their developers and access the customer data they need for their marketing efforts without writing a single line of code.
(II.) Segment is for Executives, Product, Engineering and "Marketing"
The Segment Customer Data Platform caters to multiple teams in the organization. 
This means that marketers, the primary users of a CDP will still be dependent on their data engineering or product operations teams and not have complete ownership of their customer data. 
It doesn't make sense for a business to align all their teams together & implement such a huge system just for marketing purposes alone. 
On the other hand, a pure-play marketing CDP like CustomerLabs gives marketers complete ownership of their customer data without having to incur an organization level change and run customer-centric campaigns on the fly. 
CustomerLabs CDP will be your single source of truth. Segment can't, hence choose segment alternative.
(III.) Segment offers no way to map & filter incoming data. But the Segment alternative does! 
Not every information about a customer is valuable. Clearly differentiating the important & nice-to have attributes can go a long way in maintaining a clean & up to date customer data source. 
Segment falls short in this place by giving no room to filter incoming data thus making it a data repository or a glorified warehouse. Segment cannot be your single source of truth. 
However, CustomerLabs CDP gives complete control to marketers who want to filter out unnecessary data fields and bring in the customer data that matters using an intuitive UI without writing a single line of code. 
(IV.) Core CDP functionalities are limited to enterprises users in Segment
One the most critical blocks of a CDP is Identity resolution. Identity Resolution allows you to understand a user's behavior across web, mobile, server, and third party touch-points in real time. 
Most marketers even opt for a CDP only to utilize this feature the most – to unify the various applications in their martech stack to achieve a true 360 customer view.
While Segment Personas offers this solution, it is made out of reach for the non-enterprise customers. 
CustomerLabs bundles all CDP core features such as data collection, user/account level identity resolution, segmentation & activation and has it accessible for small & mid-market marketing teams. 
See how CustomerLabs creates & merges identities to help marketers understand customers better. 
Data-driven marketers choose the no-code CDP to unify their martech stack & streamline their marketing operations without depending on their developers. 
Not convinced? See how the segment alternative CDP makes marketers' lives easier
Website or app is the most crucial place where marketers need extensive IT help. From setting up event tracking to understand visitor behavior to creating complex workflows to convert inbound leads, marketers always need tech assistance. 
CustomerLabs makes it easy for marketers to collect customer information from the website using a simple widget without writing a single line of code. 
The collected information can be used to run various growth experiments such as personalizing website content for high intent anonymous visitors, triggering ads on Facebook with follow-up content etc. 
In order to engage users across multiple channels, marketers invest in a lot of platforms starting from email marketing, live chat, marketing automation, CRM etc. 
The problem is that customer data gets siloed leaving marketers clueless about where a particular user is in their journey. Resulting in a broken customer experience.  
With CustomerLabs CDP marketers can codelessly unify & consolidate customer data from all their tools such as Mailchimp, Active Campaign, Drip, Drift, Intercom, Husbpot, Salesforce, Pipedrive, Freshsales, Chargebee, Stripe & more in one place.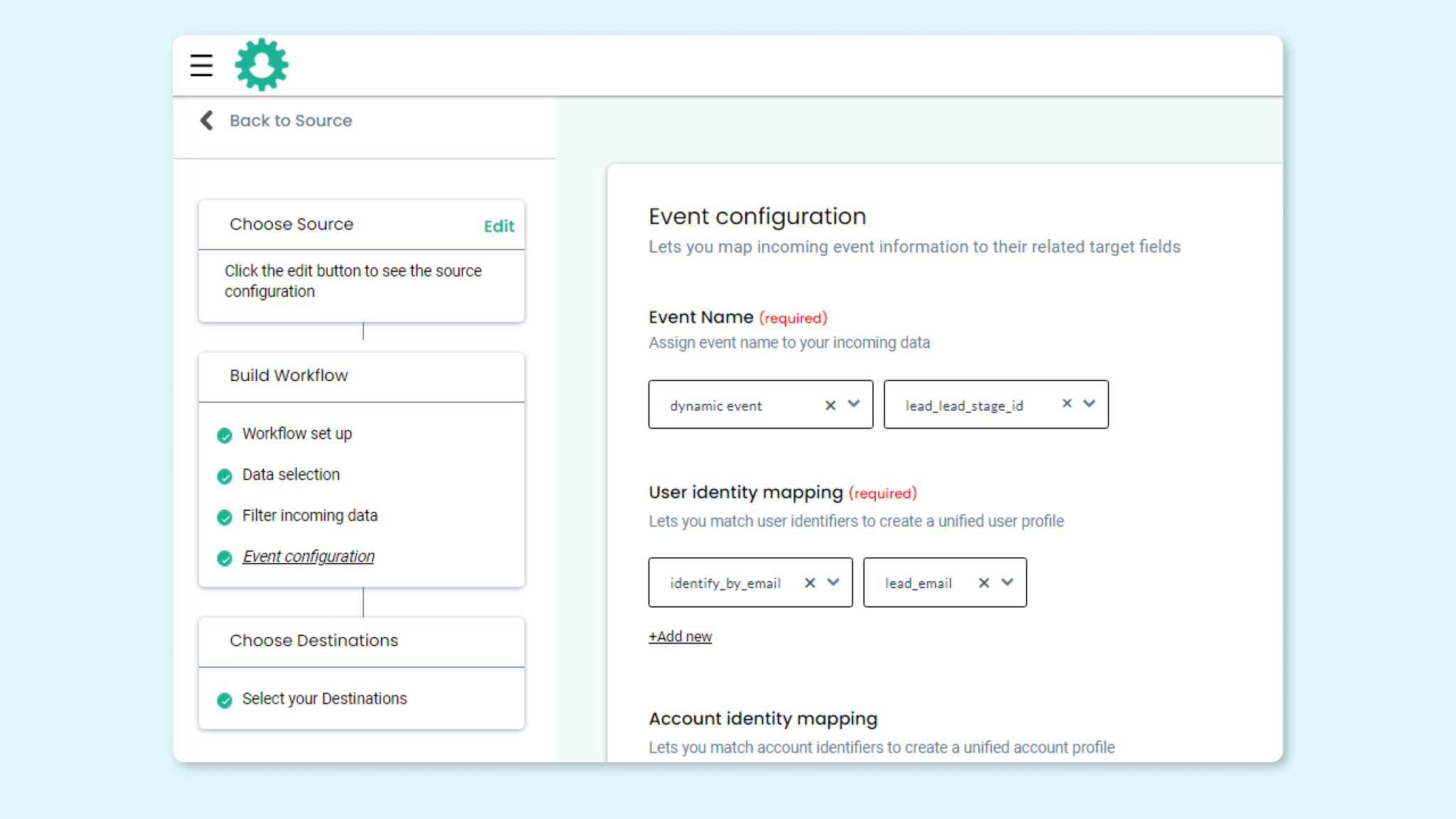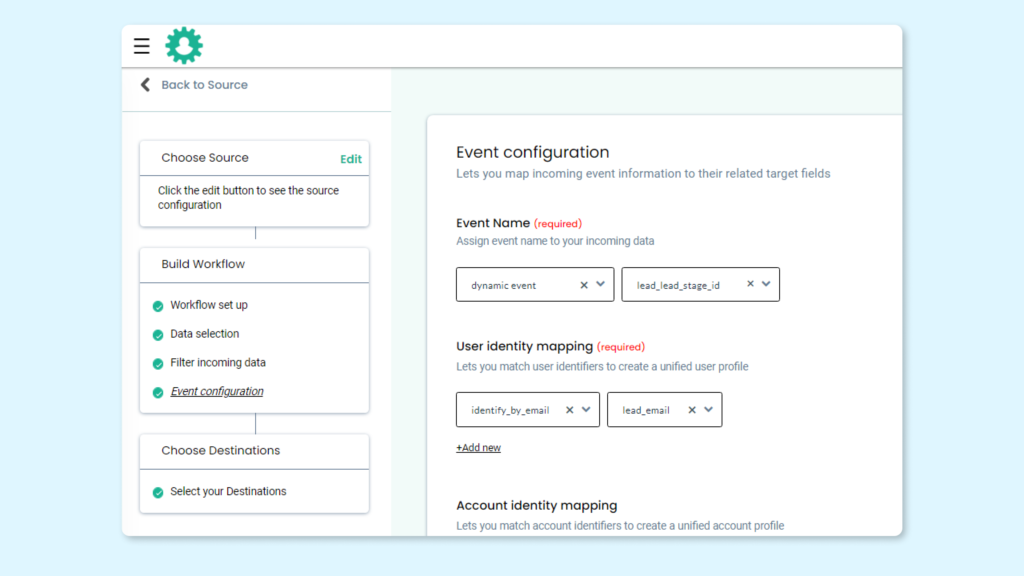 Fig: Event mapping screen in CustomerLabs CDP
What good is consolidating all customer information, if it can only be accessed by writing complex SQL queries? Using CustomerLabs' segmentation feature marketers can quickly filter the data they need. This enriched first-party customer data can be sent to ad platforms or data visualization tools, again without writing any code. 
For example, a simple segment like 'users who've never opened emails in the last 3 months' can be sent to Facebook as a custom audience to engage them with relevant ads. Another segment such as 'all unqualified leads in CRM' can be created and used in all lookalike campaigns as an exclusion audience, saving wasted ad spend.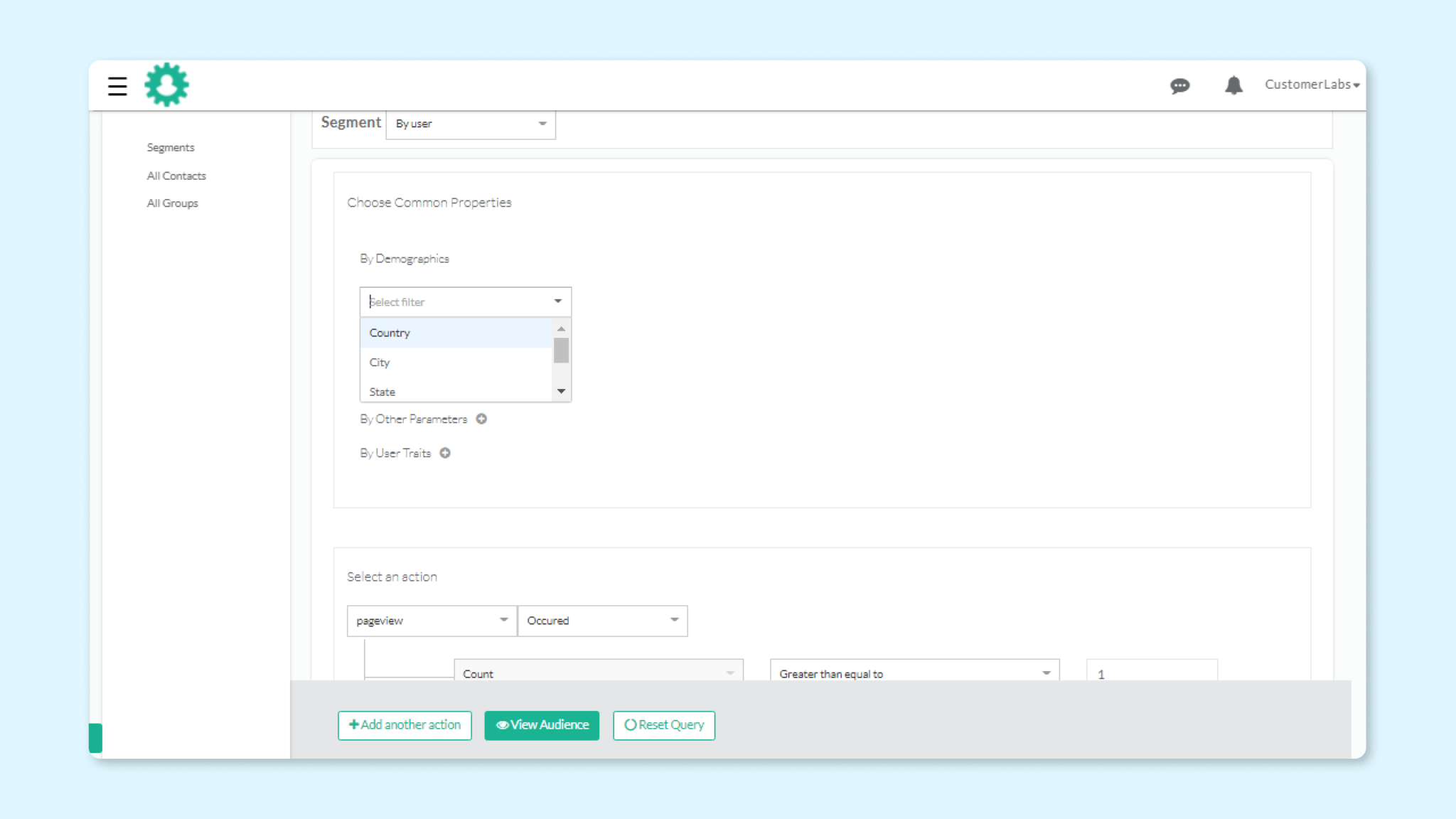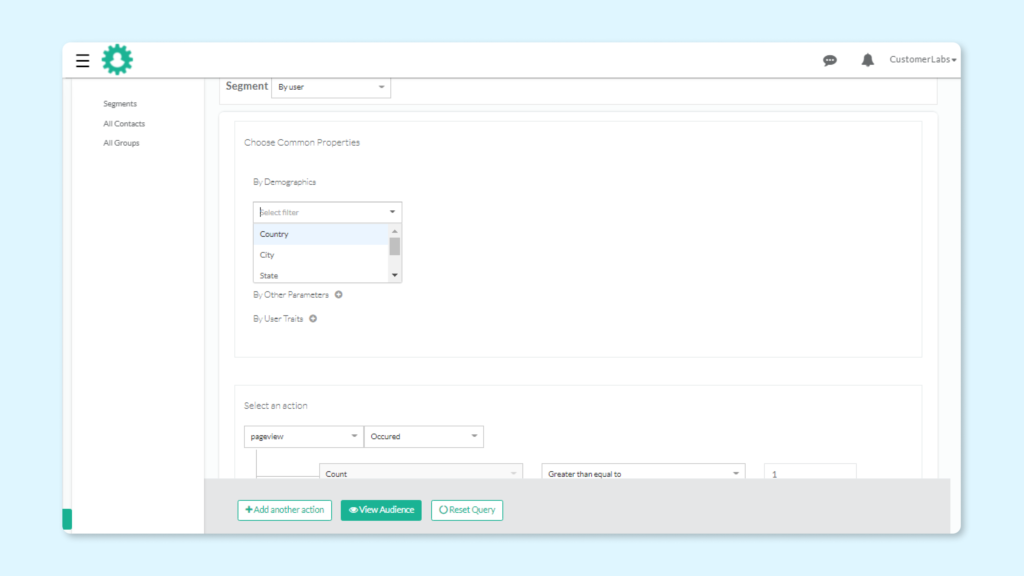 How marketers achieve 2X growth by unifying martech stack using CustomerLabs CDP
Here are the top growth playbooks that B2B marketers have implemented using CustomerLabs CDP. 
Skyrocket audience match rates by syncing CRM firmographic data with Facebook
Since regular CRM-Facebook integrations do not help marketers reach the right people, Facebook is not the most preferred channel for B2B marketing. 
However, using CustomerLabs CDP marketers can unify all their first party data sources to collect as many unique attributes about a user as possible. This information can be easily segmented to target only the high-value accounts. With a flip of switch, CustomerLabs CDP syncs this CRM firmographic data with Facebook enabling marketing teams to acquire more customers at a much lower acquisition cost.  
Activate the "no-response" leads in your CRM
With access to customer data from all sources in one place, marketers can seamlessly create a segment for their 'cold leads' & push them to multiple ad channels without writing a single line of code using CustomerLabs CDP. 
Relevant & innovative campaigns can be triggered to convert cold leads & brought back into the funnel. Once these leads respond to the ads, they will be automatically removed from the ad targeting lists in real time & not shown the same ads. View playbook. 
Nurture anonymous visitors you care about with relevant content
With more than 90% of website visitors being anonymous, why wait till they reveal themselves to personalize interactions?
Analyzing CustomerLabs website events data in Google Analytics, marketers can hypothesize – user industry, intent & lifecycle stage. Simply group this segment in Google Analytics & source it to Google Ads for remarketing with relevant content. View playbook. 
Create lookalikes of your high-value landing page visitors
Creating lookalikes for your high LTV customers is a common practice. However, implementing this playbook can really boost your content marketing efforts. Not all website visitors dig deep into your services. 
Using Customerlabs CDP you'll be able to access your CRM event data in Google Analytics. By segmenting your MQLs/SQLs you can analyze their website journeys. Post which you can assign an arbitrary cost value to each page view. This information will be synced with Facebook as a custom audience using CustomerLabs. Create lookalikes seamlessly to bring more relevant leads into the funnel. 
Automatically trigger ads based on the various stages in your funnel
Showing a common retargeting ad for all visitors is not a great way to nurture users. 
However using the end to end customer information in the no-code CDP marketers can segment their customers based on various funnel stages such as Marketing Qualified Lead, Sales Qualified Lead, Opportunity, Closed/Won, Closed/Lost as push them to ad platforms as retargeting audiences. View playbook.   
Use your high-value landing pages to acquire bring in more relevant leads
Creating new content is a tedious process instead increase the discoverability of your existing content by bringing in leads who would find them valuable.
Codelessly Integrate CustomerLabs CDP with your website, CRM, Facebook & Google Analytics. Then segment your opportunities (MQL/PQL/SQL etc.) in Google Analytics & categorize the pages that you think played a ' pivotal role ' for the users in the above segment.  
Post identifying the high-value landing pages, go back to the CDP where you can assign an arbitrary cost-value to each page view. Create a custom audience based on the above event behavior in Facebook & seamlessly create lookalikes. View playbook. 
Not convinced yet, that CustomerLabs CDP will be a great alternative to Segment? 
Talk to our product expert to see how CustomerLabs can help you boost your marketing efforts.