By implementing this playbook you will be able to use the customer data in your CRM to create lookalikes of your Opportunity strong, Closed won and more.
The Blueprint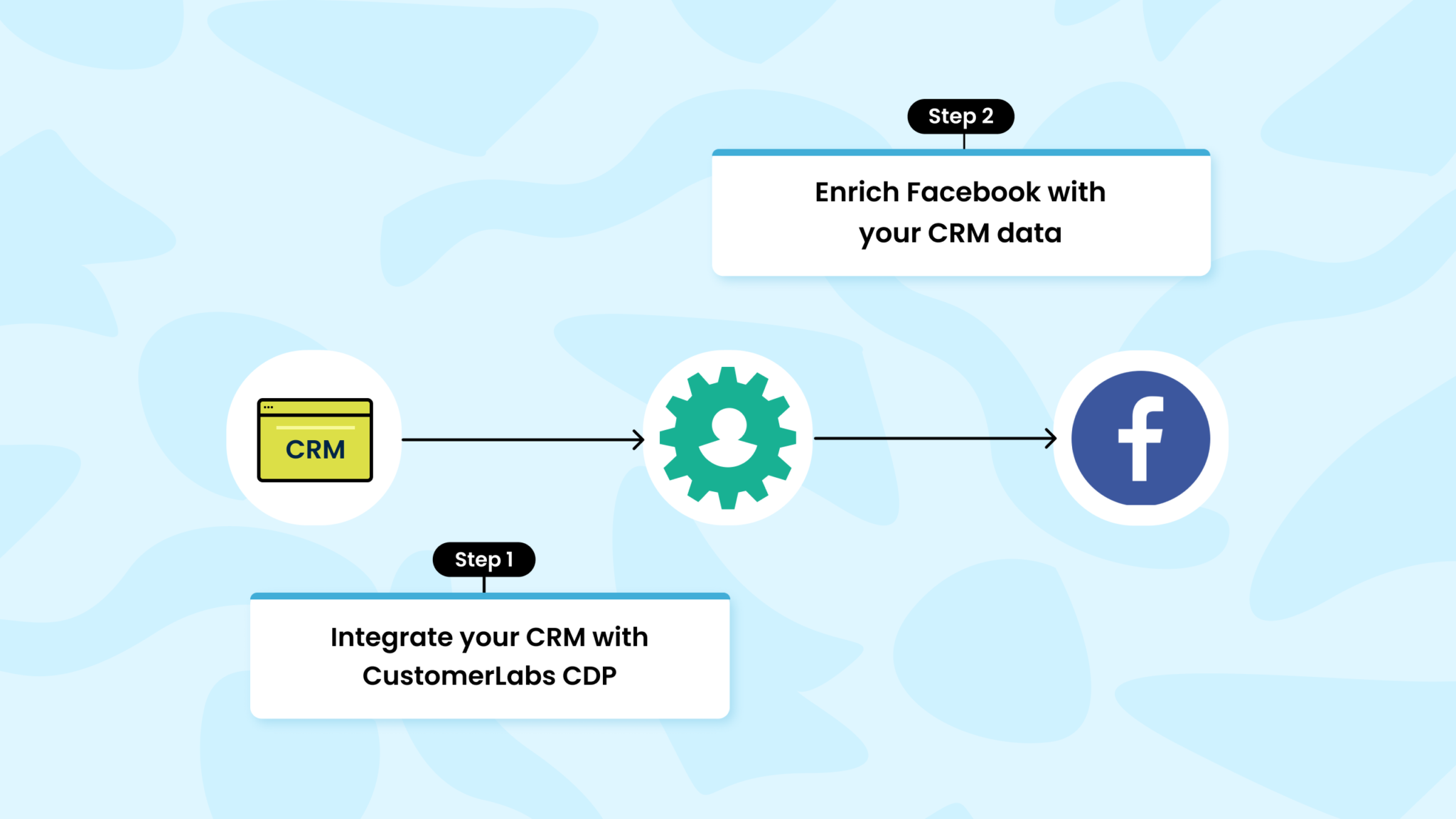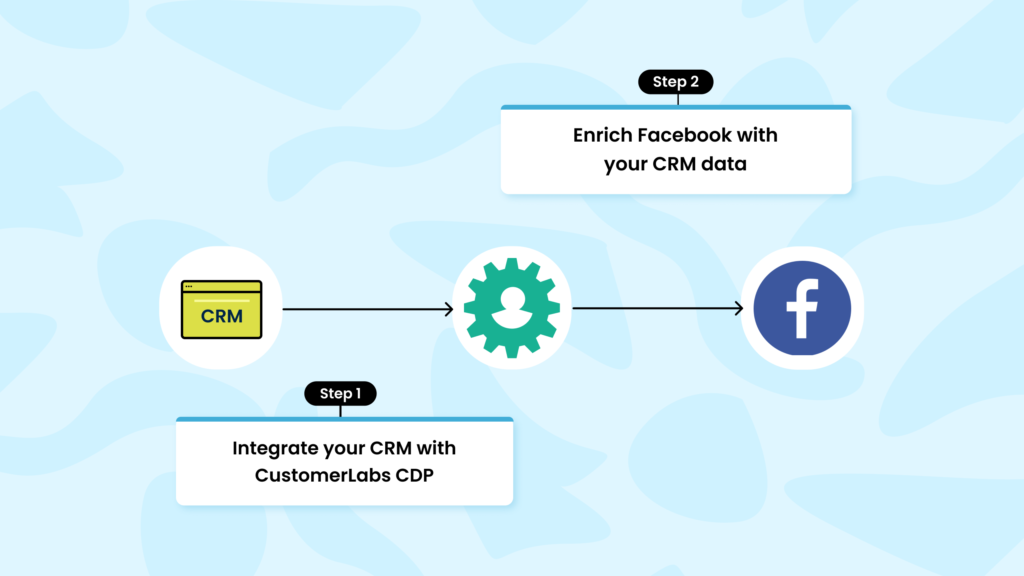 The 4 steps involved in this process are as follows,
Integrate your CRM with CustomerLabs CDP
CustomerLabs CDP will now be ready to receive event data (lead stage change, activity update etc.) from your CRM
Create various segments such as "Cold leads", "Junk leads", "Opportunity strong" etc. inside the CDP
Send this information to Facebook via CustomerLabs CDP for effective targeting
The Process
Step 1: Integrate your CRM with CustomerLabs CDP
Select the CRM that you want to integrate with CustomerLabs CDP from the Sources section. In the case of Hubspot integration, follow the steps to authenticate your Hubspot account from inside CustomerLabs CDP without any coding.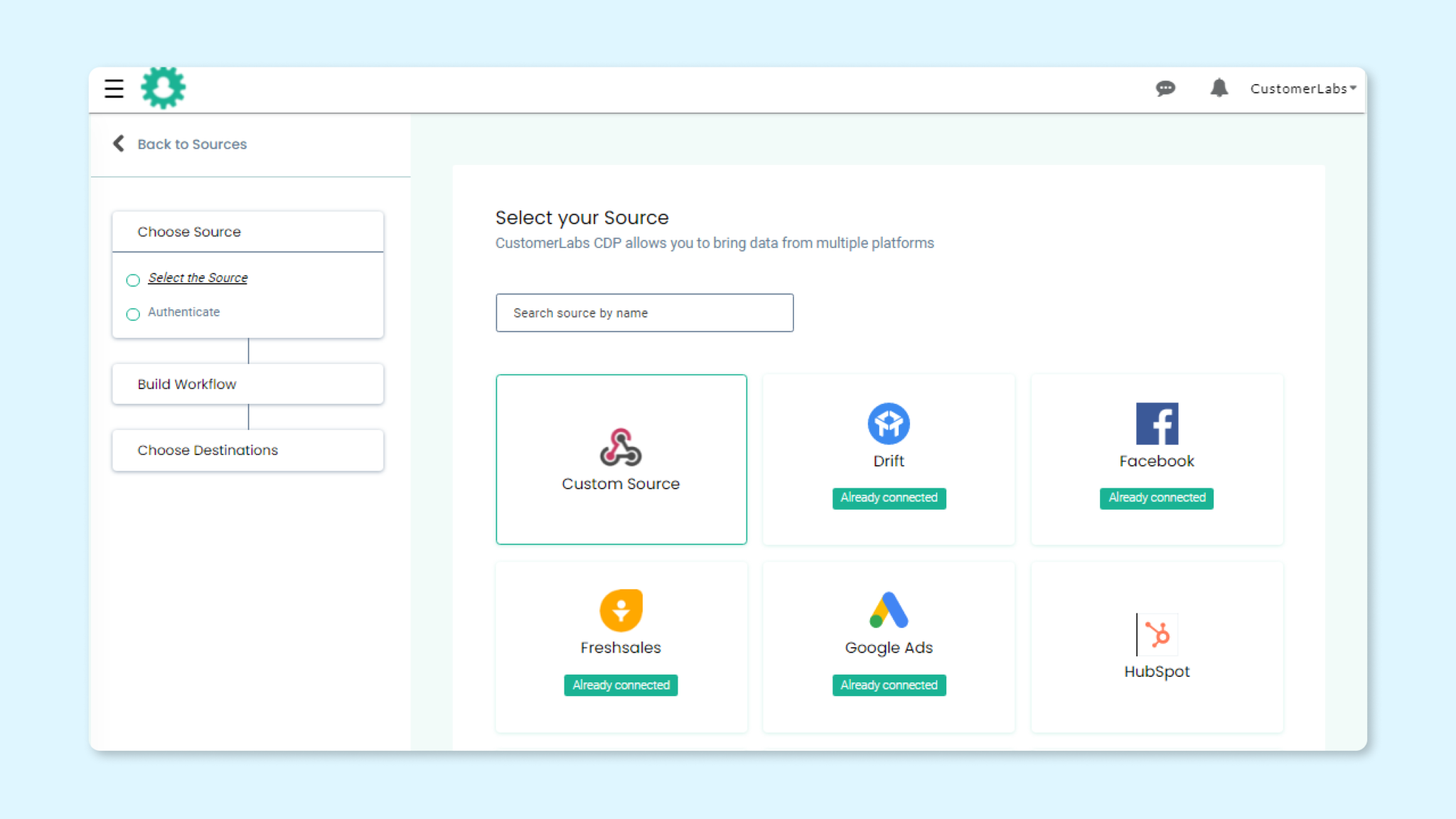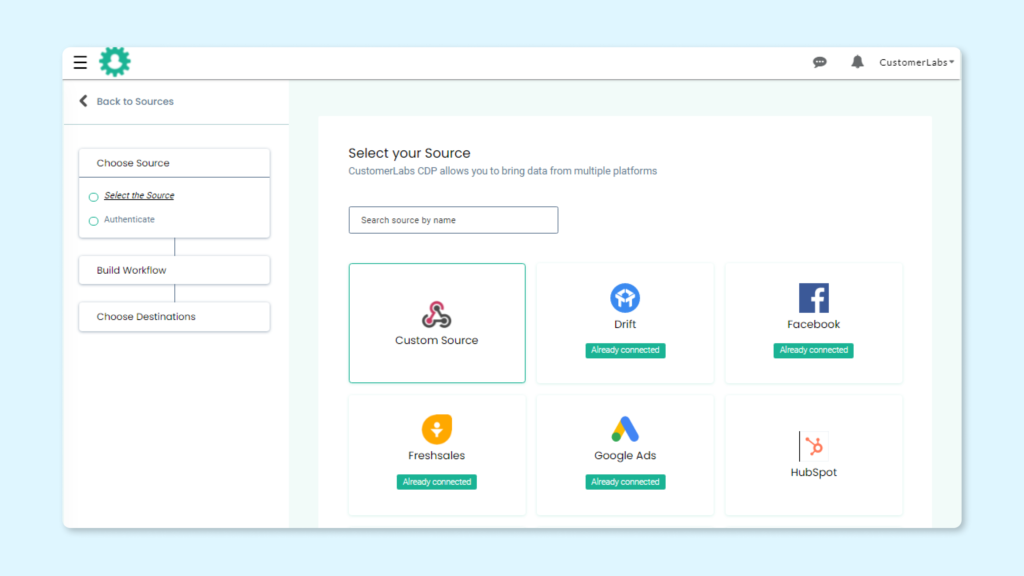 Step 2: Map incoming user data
Post integration, check sample data, filter and map incoming CRM information. You can easily categorize incoming customer information into relevant attributes. For example Lead name, email, phone number can be grouped under User Traits. In the same way all the company-related information can be clubbed under Group Traits.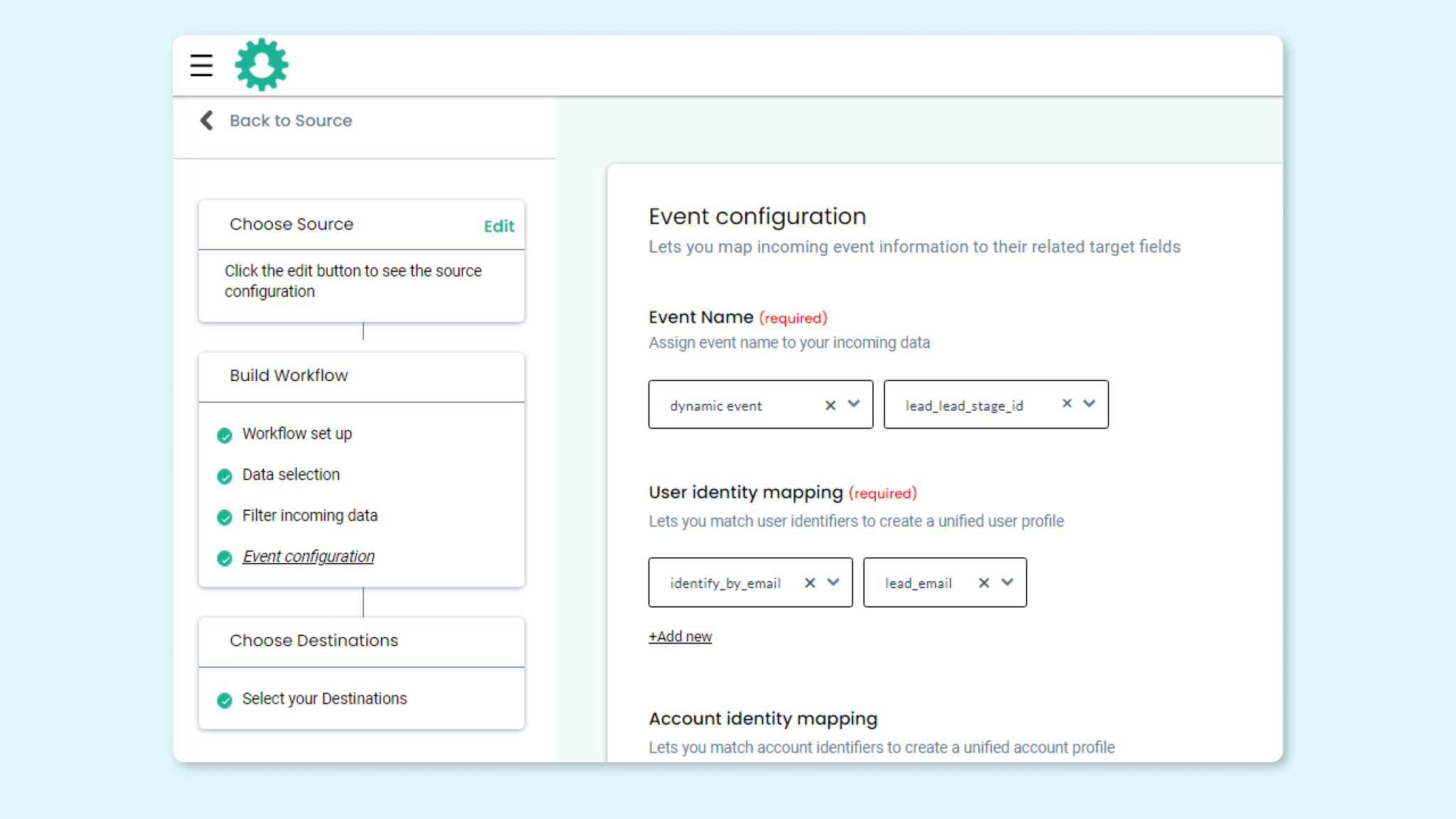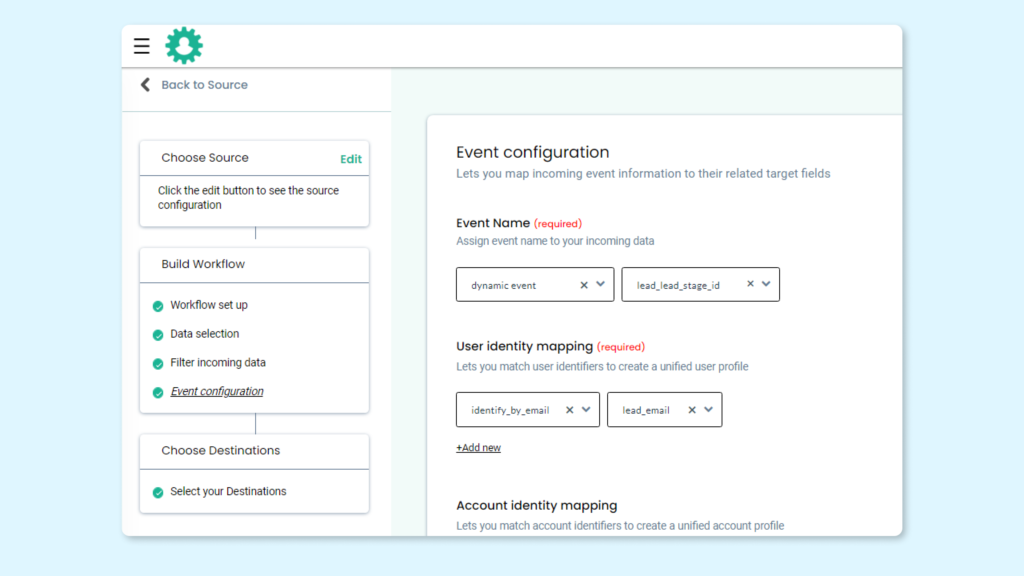 Step 3: Get a unified user view without writing any code
CustomerLabs CDP will then match existing website behavior information with CRM information using advanced identity resolution. This will help in attaining the complete customer information in one place.
Step 4: Segment your converted/likely-to-convert leads
Segment leads based on their CRM stage along with custom filter criteria such as location, lead owner etc.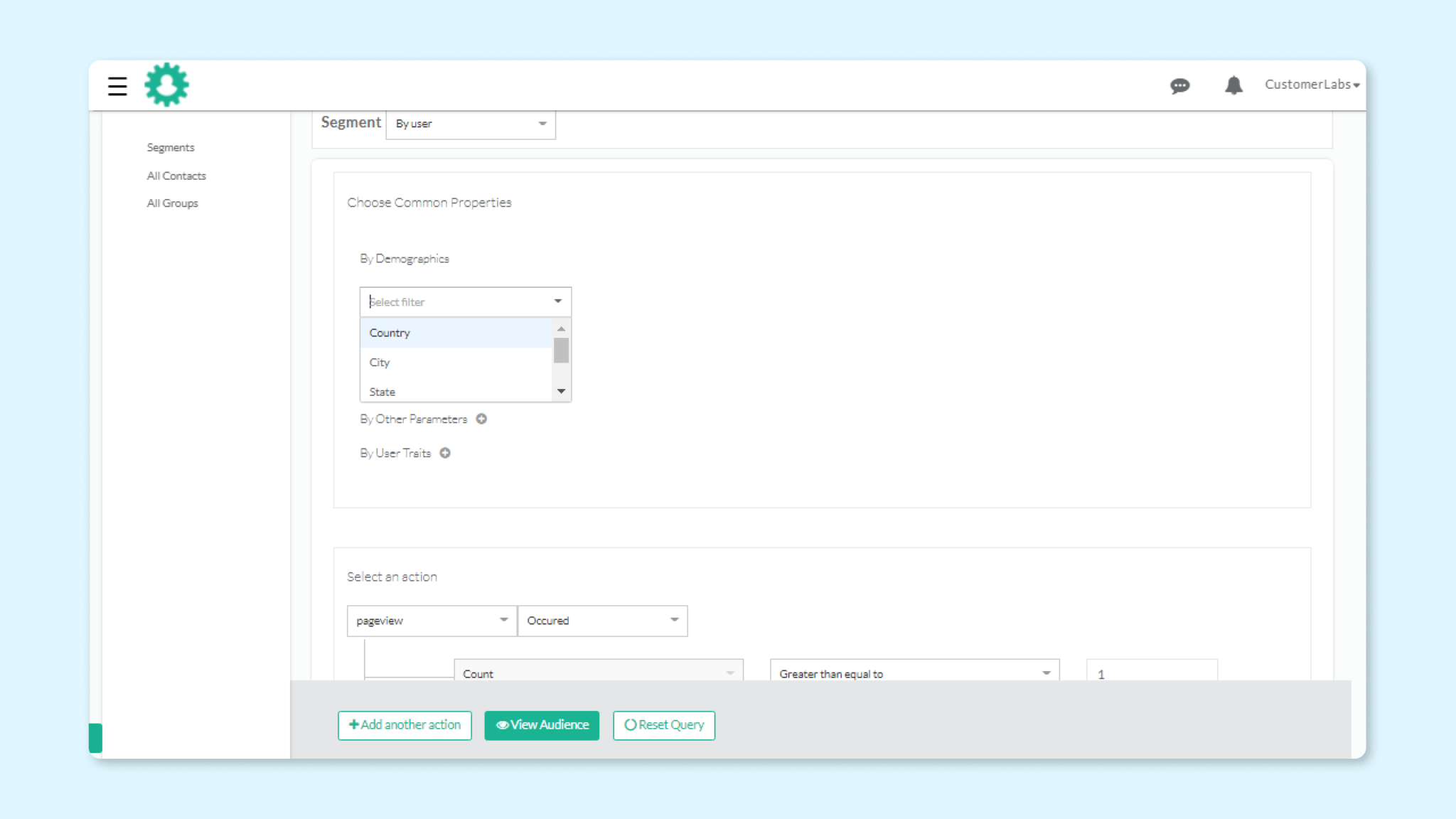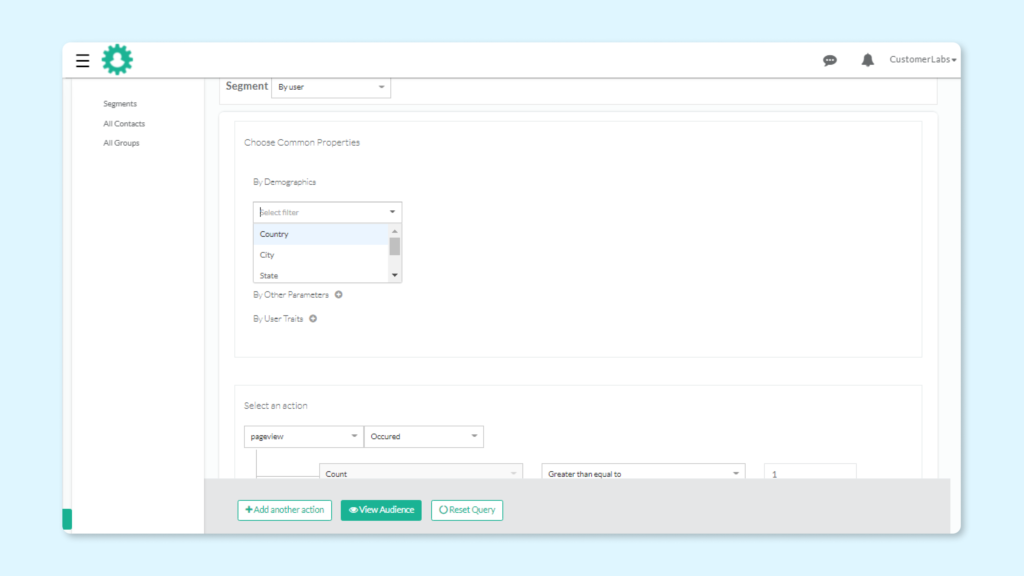 Step 5: Add Facebook as a Destination in the CDP
Integrate Facebook with the CDP by adding the Facebook Pixel ID and create a custom audience list in Facebook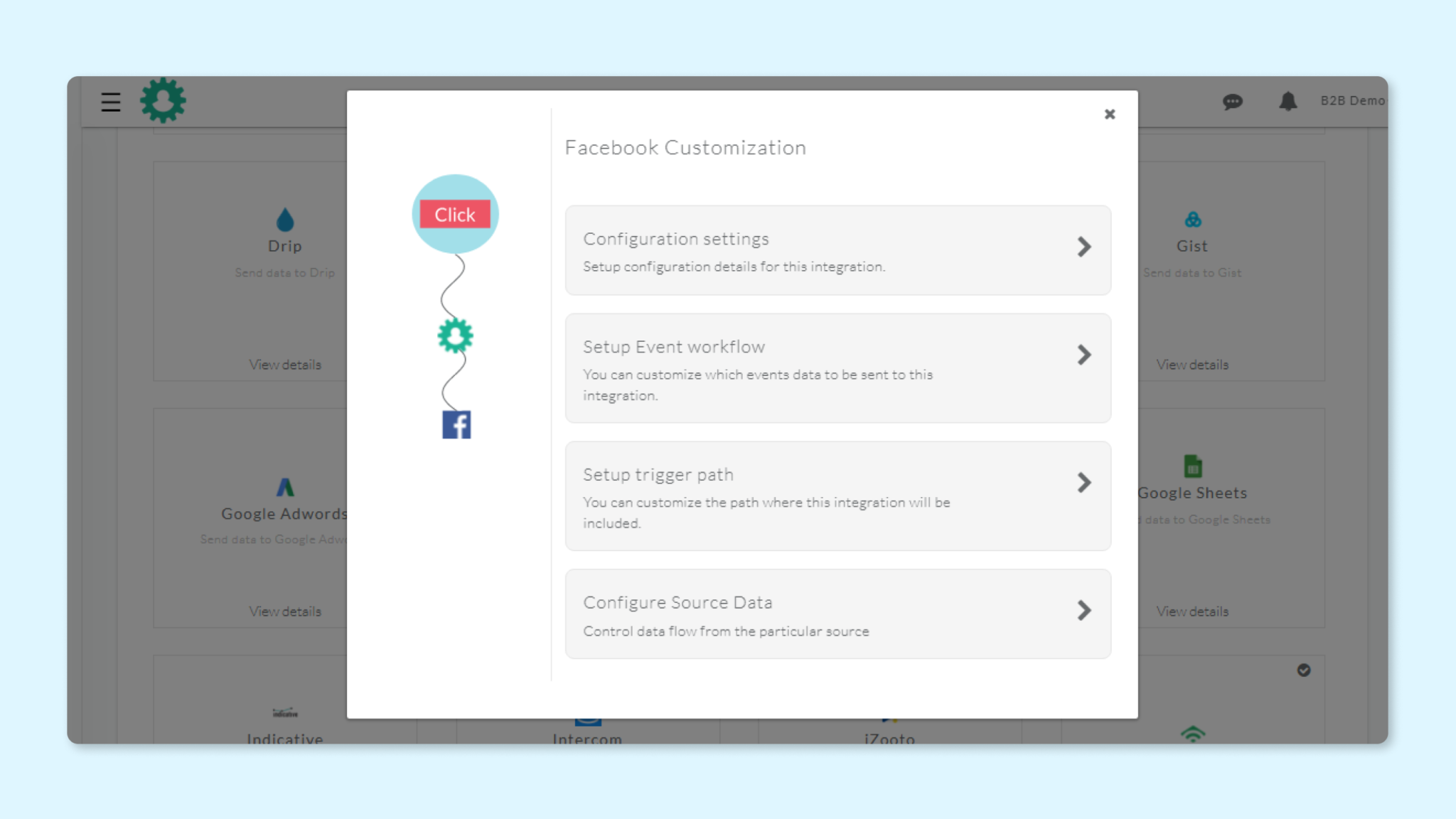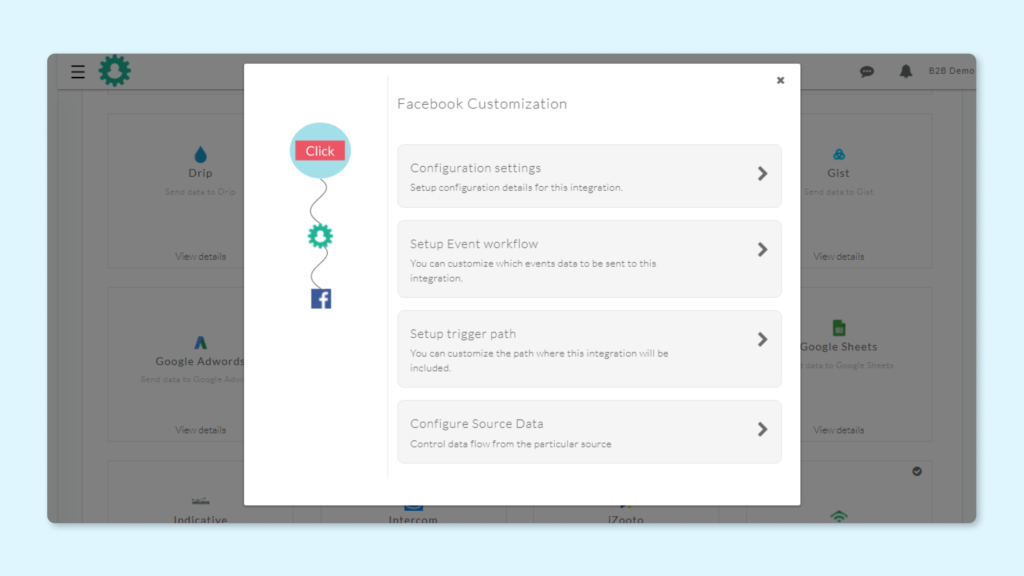 Step 6: Access lead info in Facebook to create lookalikes
Now, seamlessly sync the lead segment created in the CDP to Facebook
Advantages
Reach more potential customers with access to CRM data in Facebook
Marketers can trigger ads based on the lifecycle stage of a customer
View more growth experiments with CRM and CustomerLabs CDP