In 2020, it is a given that personalized outreaches yield maximum results. The only distinguishing factor is to what extent marketers can personalize their messages. Most teams are restricted to personalizing their outreaches before handing over to sales. The moment it enters the sales funnel it becomes a black box. In this blog, we deep dive into how marketers can leverage customer data in multiple stages of their funnel to effectively retarget & move them closer to making a purchase using a Customer Data Platform (CDP).
Why should we consider the marketing funnel
Assuming you've clearly defined your funnel stages, the next ideal option would be to check how your customers are moving through the various stages of your funnel (i.e. TOFU, MOFU & BOFU).
There are two major reasons why we need marketing funnels
To understand the customer journey and the steps they take to achieve the desired action. (Aha Moments/Paid/Trial)
To assist the customers in taking the desired action.
Personalisation: You are in a store
Imagine you are in a store, anniversary shopping for your partner. You're stuck searching for <Fill in your partner's favorite item> in the confectionery section. The storekeeper immediately walks up to you and assists you.
When our customers are stuck in between the funnel stages, they need the motivation and assurance to go ahead to the next step. We should be able to assist them either proactively or reactively (i.e.) either you go and ask a sales guy "Yo, where do I find this/Excuse me where can I find this" or a sales guy can assist you realizing that you're stuck – smart sales people always do the latter.
Likewise, the marketer should reach out to the customer in case he's struggling to take the desired action at a particular stage. In the real-world, we can interact face-to-face with the customer but this is a bit difficult in the online world.
I hear you.. Live Chat might help but what if they leave the website?
The advantage of the internet is you can reach back to your customers to motivate and nudge them even after they leave the website through Retargeting.
Full-funnel personalization scenario
As a marketer, we should always strive to be proactive while assisting our customers. Employing chat solutions such as Drift or Intercom to trigger custom messages while customers are on the website will move them a bit closer to taking the desired action.
We should also be aware of the stage they are in (you don't want to ask a customer who has already gone past signup to sign up again, you don't want to ask a customer to add to things to their cart when they've already made a purchase, you don't want to ask a student who has already registered at the University to accept an offer letter).
You get the idea right.
You should always know the stage at which the customer is in, so that you can assist them properly without annoying them – this is where the full funnel personalization comes handy.
But then, comes the next question – Which channels should I use?
Activating all your other channels using a CDP
What's your average email click-through rate?
If you've got double digits you are doing amazing email marketing! (but 99% of the marketers know email click-through rates fall in the single-digit category)
This is the time you can ideally start motivating & assisting your customers through other popular channels/channels where they hangout – Google Ads, Facebook, Linkedin, Twitter, Instagram, Quora.
For an e-commerce business, activating other channels is a time-consuming process. Since it involves the need to insert the pixel of all channels and start sending data by writing custom code for every single event you'd like to track for each stage of the funnel.
For other businesses, if there's an offline sales personnel involved, the customer information will be changing dynamically every day and customers would be moving across stages quite often.
You don't want to sound like a lame marketer who's reaching out to customers after them taking the desired action. In that case, as a marketer, you need to have a deal with your CRM/sales team to share their data once in two days (most platforms take 24 hours to create an audience list) and upload them to various platforms. (let's assume three platforms at the moment).
Assuming you've at least 5 stages, you need to upload the audience list to 3 platforms from 15 different excel sheets every day. In fact you can avoid this by automating the process using CustomerLabs CDP.
How can CDP automate full-funnel personalization campaigns across channels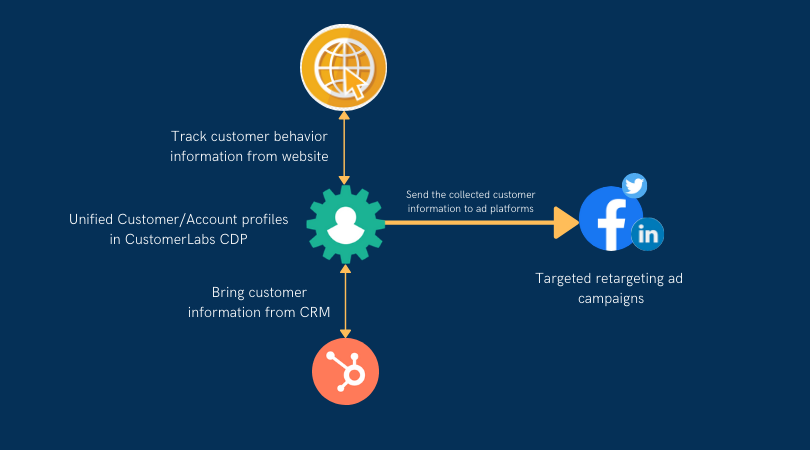 I strongly believe that marketers should spend their time creating unforgettable customer experiences, for their customers rather doing mundane and tedious jobs that can be automated with a few clicks.
Here's a step by step explanation of how you can automate full funnel personalized retargeting campaigns.
CDP Retargeting #1: Set up event tracking using CustomerLabs CDP
CustomerLabs CDP comes in handy to track important events such as form submissions, logins, downloads & much more on the website without writing a single line of code. At the flip of a switch, CustomerLabs CDP will share all the event data with destination channels that you've integrated with.
For any event tracking using pixels you need to install the javascript on your website. I promise this is the only time you'll come across a code.
Check out the link here for some event tracking inspiration.
Once you're done with the event setup, you will now be able to segment users based on custom parameters in our 'Filter audience' section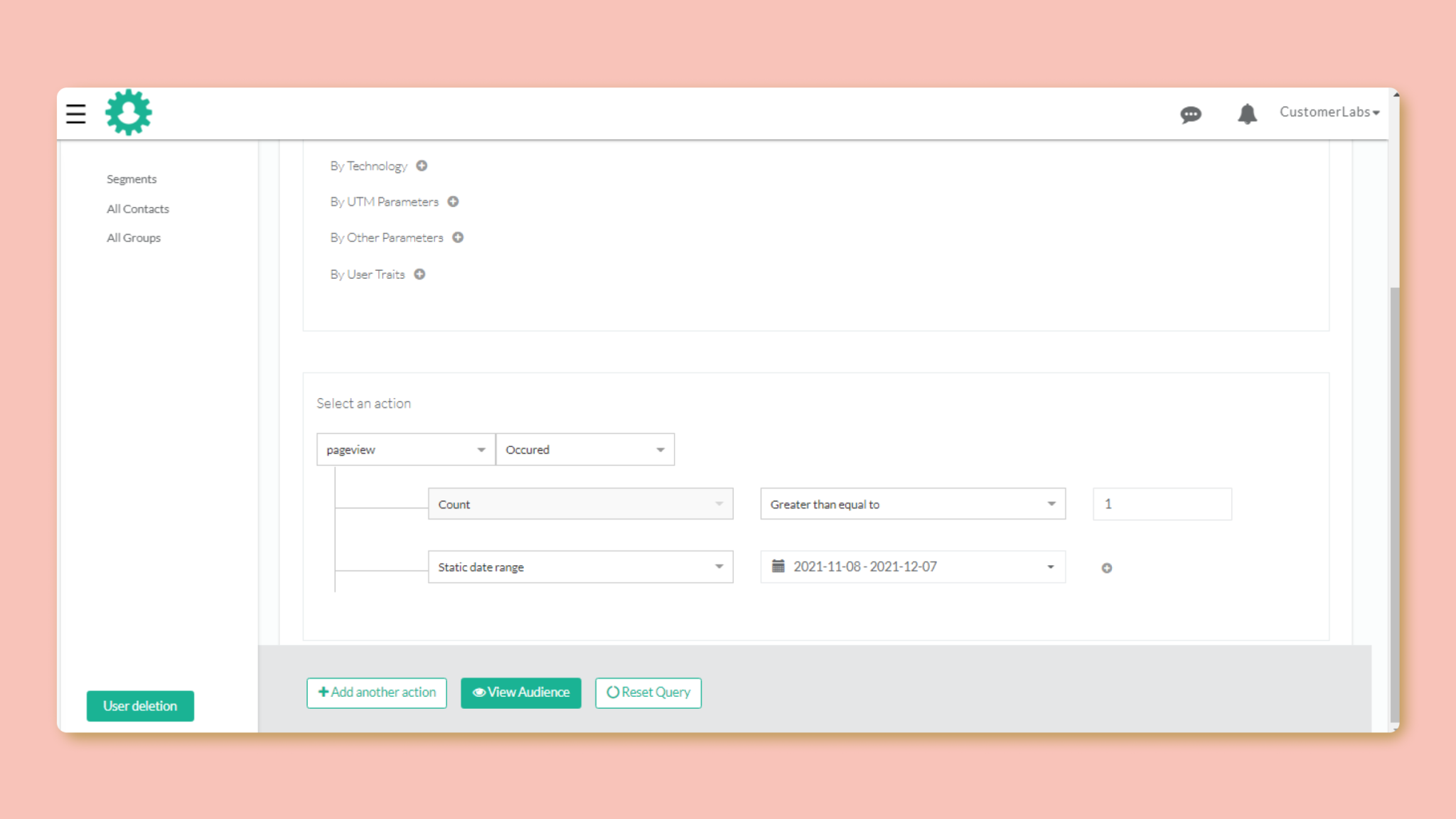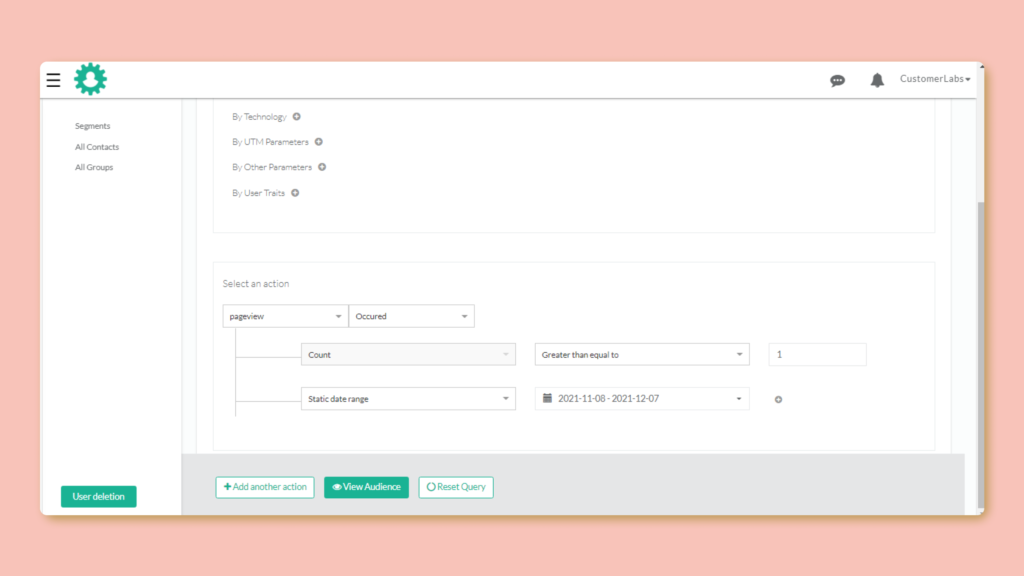 CDP Retargeting #2: Choose your Destinations
Now quickly select the channels that you want to use to engage your customers. For example, you can seamlessly integrate Facebook by following the steps below.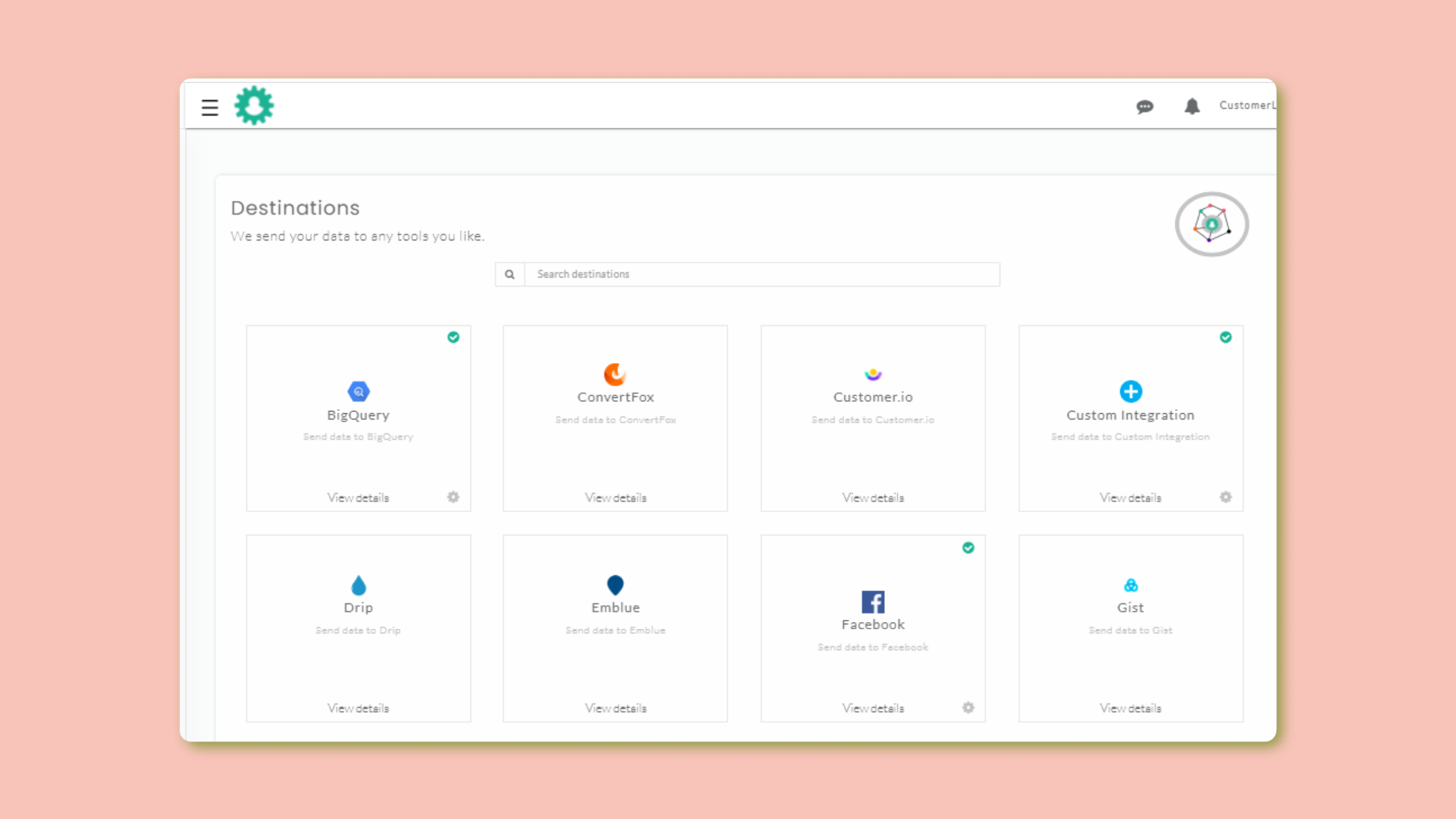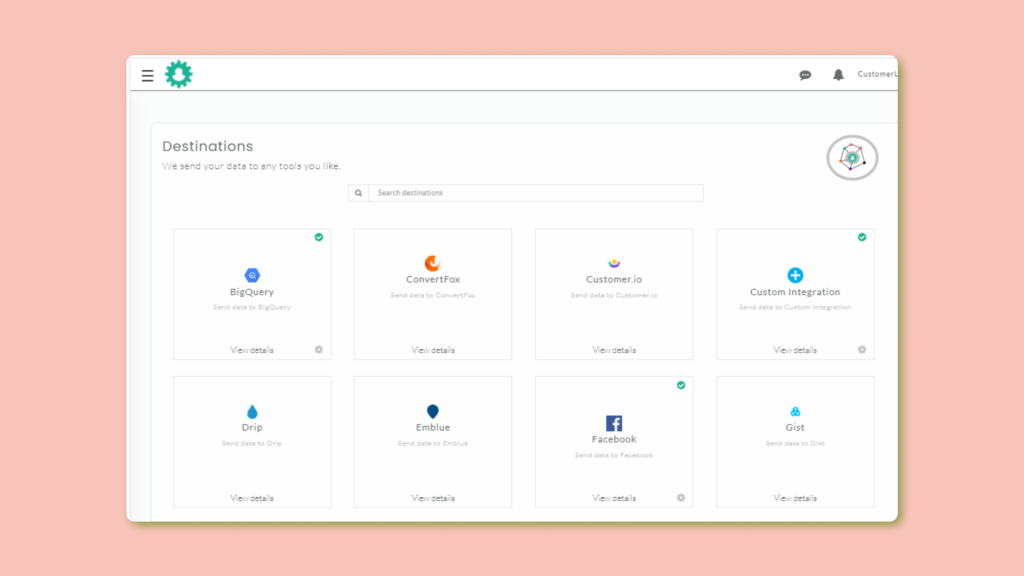 Once you authenticate your ad account, CustomerLabs CDP will start sharing the first-party customer information with the facebook – ready for you to retarget!
CDP Retargeting #3: Sync Custom Audience with Facebook
Like we discussed before if we'd like to sync the customer data from your sales team, sending data through pixels will not work. Using CustomerLabs CDP sources you can merge data from platforms such as CRM, email marketing and marketing automation tools.
Once we have the data inside the CustomerLabs CDP you can create more deeper customer segments. These segments can be shared with Facebook or other ad channels as shown below.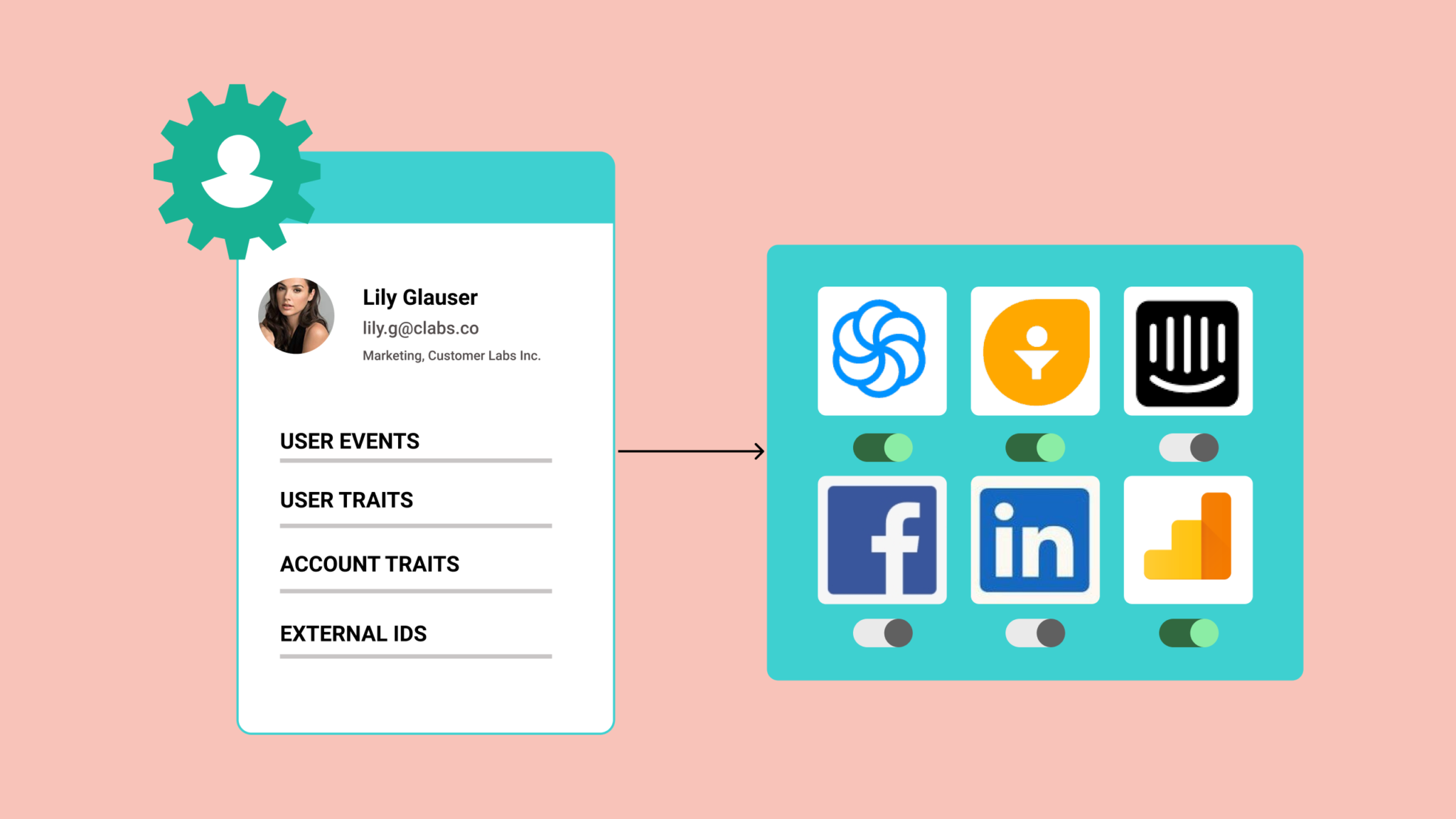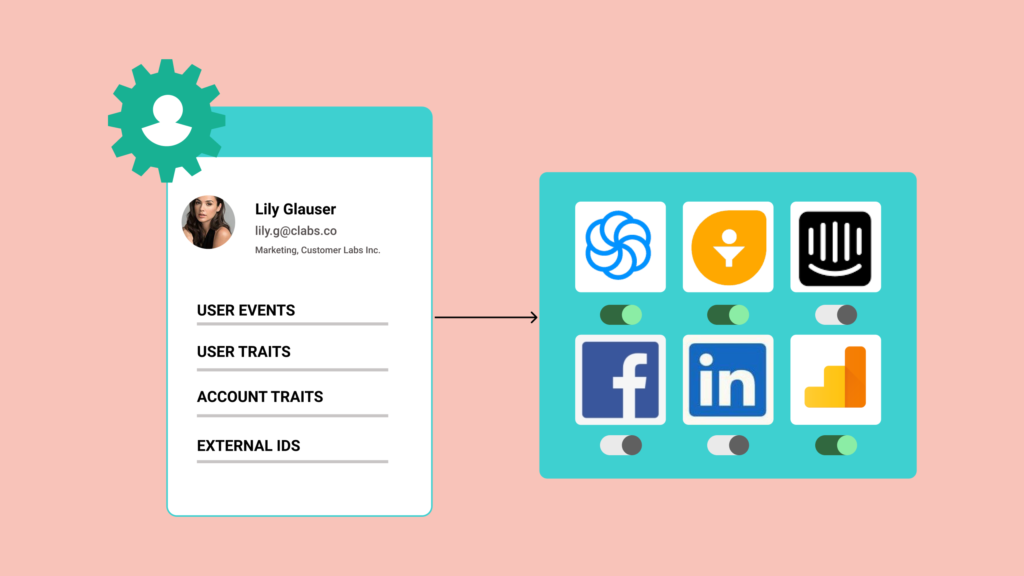 Step 1: Choose the audience segment from CustomerLabs CDP and sync with Facebook list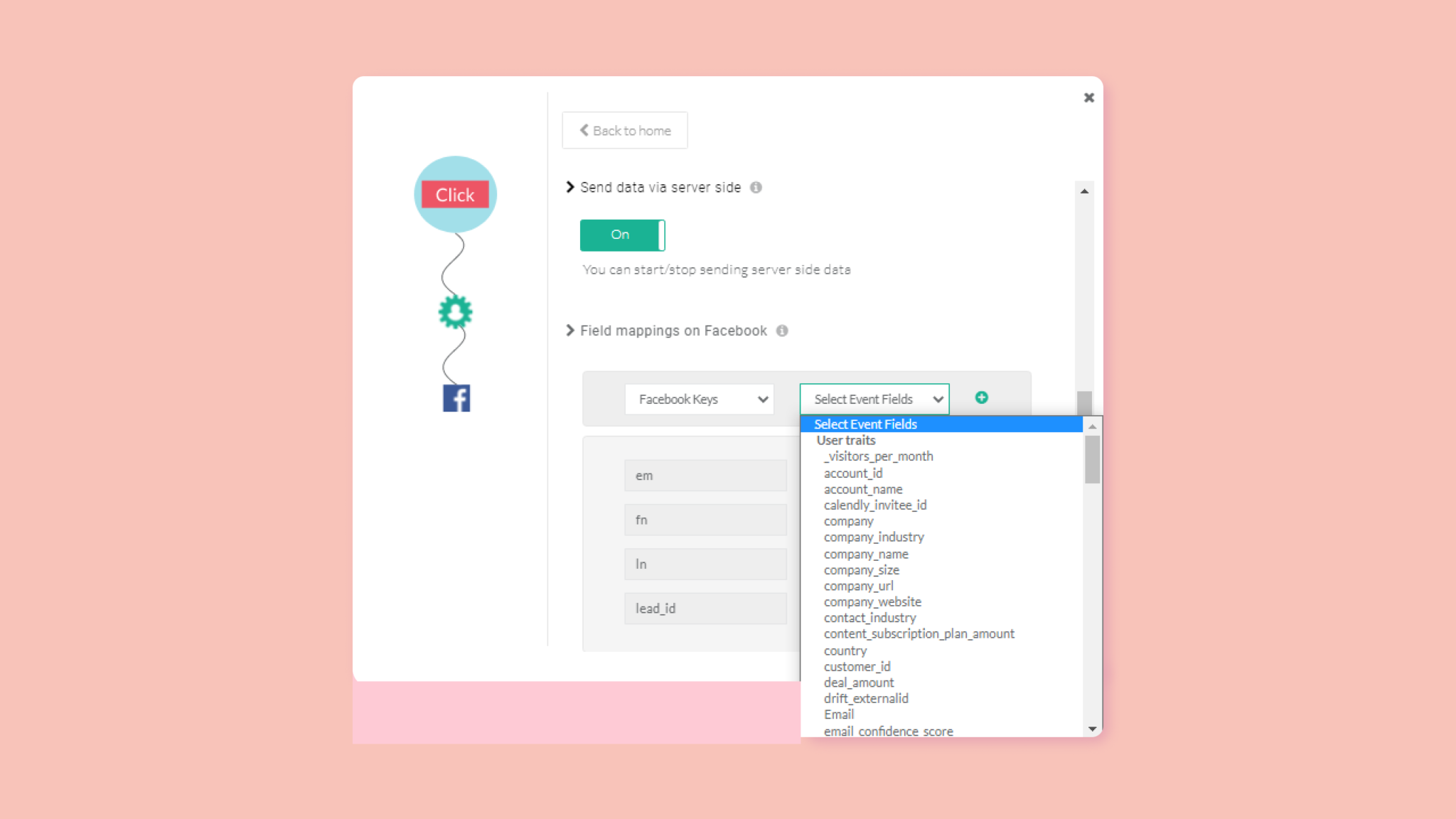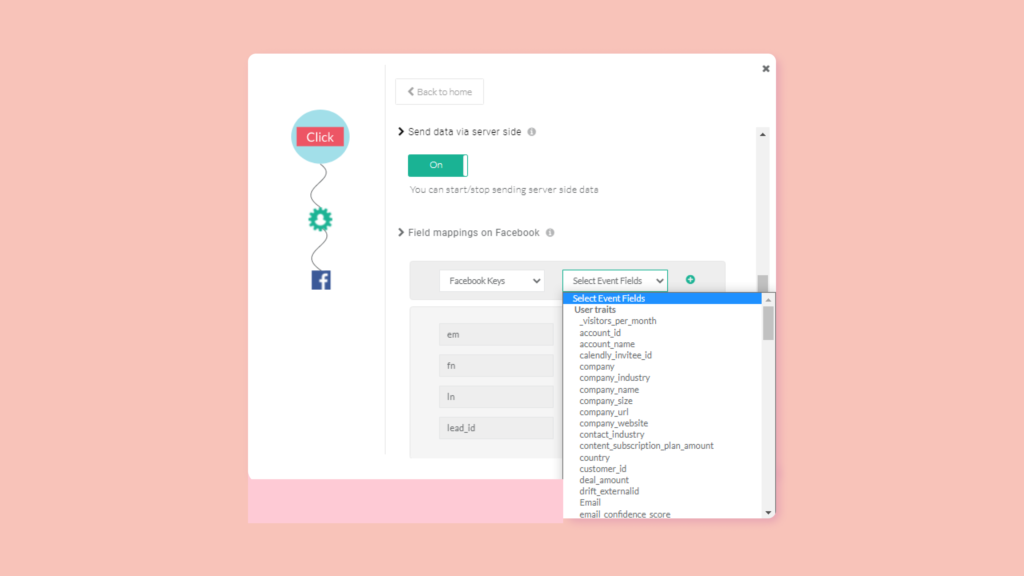 Step 2: Access the enriched customer information inside Facebook
Create a campaign with a customer list to communicate, assist and build a brand with them. It doesn't have to take weeks/months to launch this full funnel personalised retargeting campaigns. All it takes is just a few clicks to go live.
CustomerLabs CDP is the first No-Code Customer Data Platform that helps marketers to track, unify & sync customer data without any developer help. See how you can power your retargeting campaigns with CustomerLabs CDP. Get demo.