Before we start, let me quickly differentiate between the types of customer data that marketers deal on a daily basis.
First-party data: Information collected directly from audience or customers. (Examples: CRM data, website behavior data, social profiles data, subscription data)
Second-party data: Acquired list of customer information from trusted vendors based on an agreement falls into this category.
Third-party data: Data collected by entities that do not have any connection to the user.
Third-party data primarily helps in advertising and retargeting. The data is pulled from various channels and segmented by data aggregators.
This enables marketers to pick and choose a segment that they want to go after.
The major pitfalls of third-party data are, not knowing the source of the original data and availability of the same information to multiple vendors.
The reason why most marketers practice the purchase of third-party data is that first-party data often lack the depth of information that marketers want.
The combination of third-party customer information with authentic first & second party information can help in expanding the target audience & discovering new market opportunities.
The above information might sound enticing but sadly marketers won't be able to access this information anymore.
The battle between browsers & third-party cookies
Cookies help in collecting third-party customer information from a variety of websites. With strict laws and increasing privacy concerns, popular web browsers are changing their policies to meet these demands.
Although web browsers such as Safari and Firefox have been blocking third-party cookies since 2013.
The latest addition to this list is Google Chrome. In a report released earlier this year, Google stated that it will no longer support this type of data tracking by 2022.
"Users are demanding greater privacy–including transparency, choice and control over how their data is used–and it's clear the web ecosystem needs to evolve to meet these increasing demands.
Some browsers have reacted to these concerns by blocking third-party cookies, but we believe this has unintended consequences that can negatively impact both users and the web ecosystem.
By undermining the business model of many ad-supported websites, blunt approaches to cookies encourage the use of opaque techniques such as fingerprinting (an invasive workaround to replace cookies), which can actually reduce user privacy and control.
We believe that we as a community can, and must, do better." says Justin Schuh – Director, Chrome Engineering
What does this mean for marketers
This shift means that marketers will now have to rely on their first-party data to deliver personalized experiences.
One of the major roadblocks that marketers will encounter in this journey is the unification of all their siloed systems to identify trends & make meaningful decisions.
The fact that no other brand can replicate the experience that you provide to your customers far outweigh the tedious platform unification process.
Survival in the no-third-party cookie world
The best option moving forward for marketers would be to invest in a platform that can combine all the existing customer information from multiple sources and bring it in one place, aka a Customer Data Platform (CDP)
Here's how CustomerLabs CDP helps marketers still deliver the experiences they want in the post-third-party cookie ecosystem.
CDP for combining customer information from multiple sources
Different platforms such as marketing automation, CRM and customer service tools, already collect a wealth of customer information.
It is about profiling all this information by eliminating duplicates and presenting them in a consumable format.
CustomerLabs CDP supports data inflow from multiple sources such as Website, Mailchimp, Pardot, Hubspot, Freshsales, Chargebee, Drift, Intercom & much more without having to write a single line of code.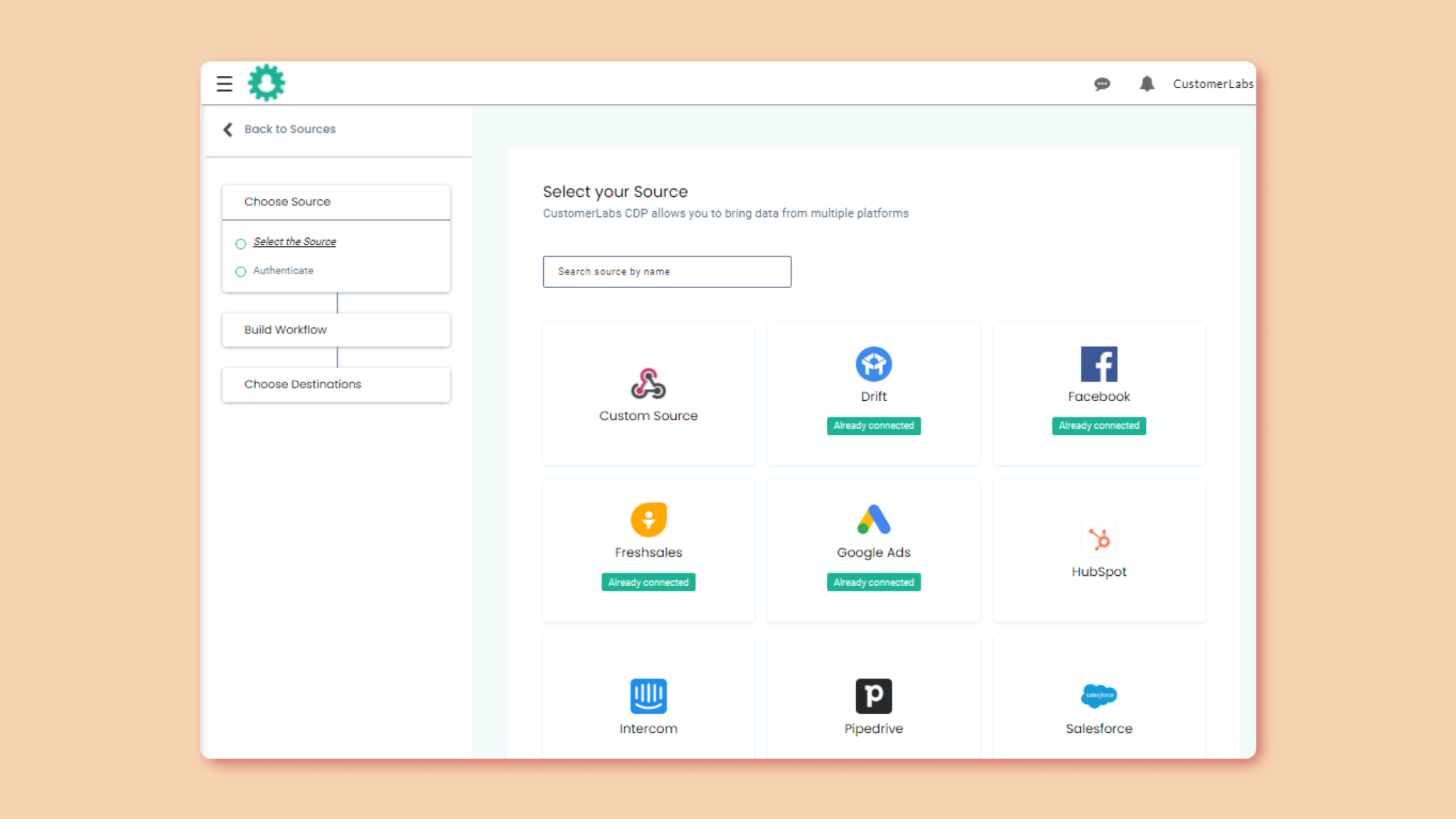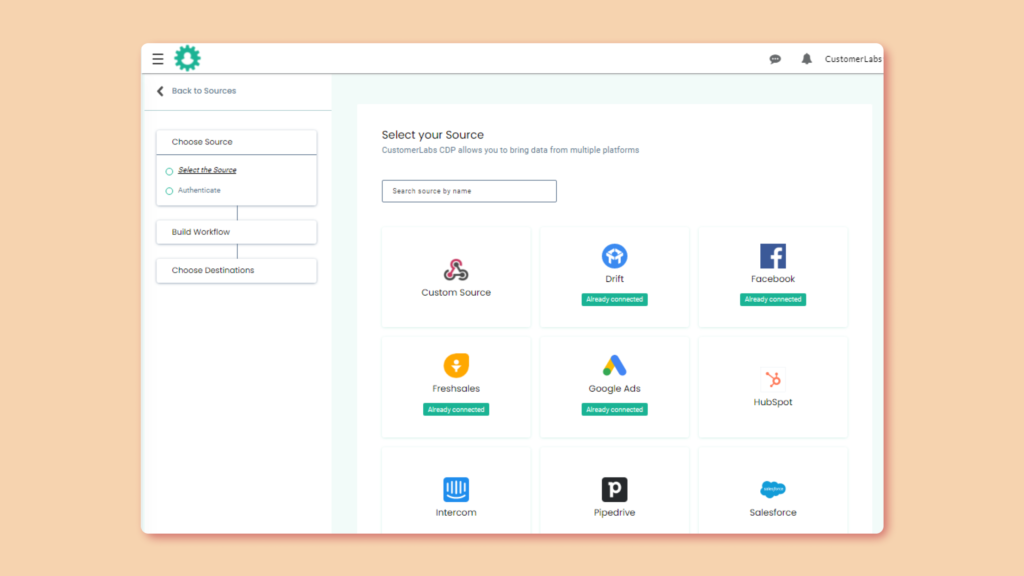 CDP for effective customer segmentation
Once all this information is profiled, using customized segmentation criteria, specific audience lists can be created.
Let's say you want to retarget all your cold leads in your CRM who are from a specific industry.
The segmentation criteria can be given as follows,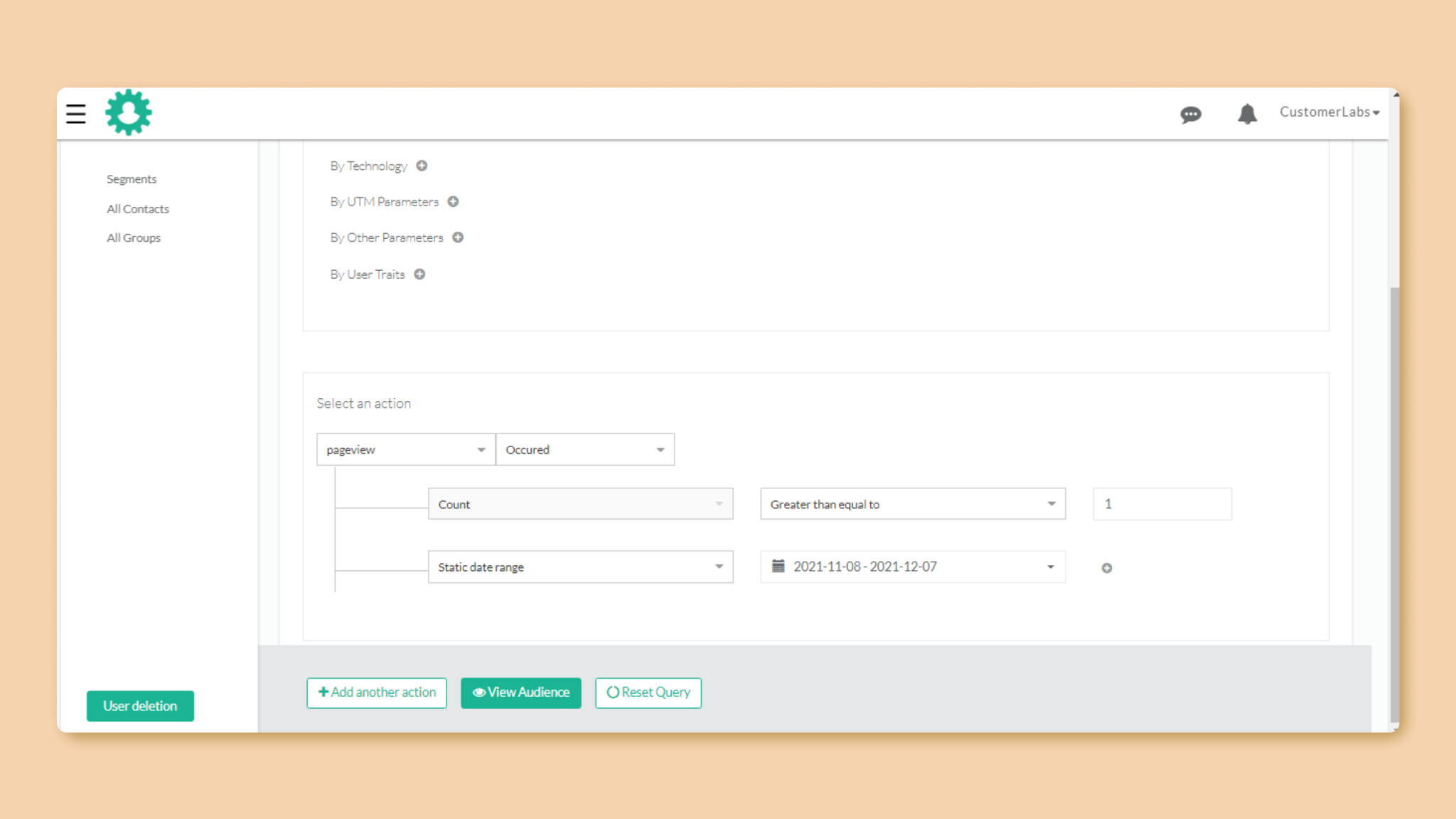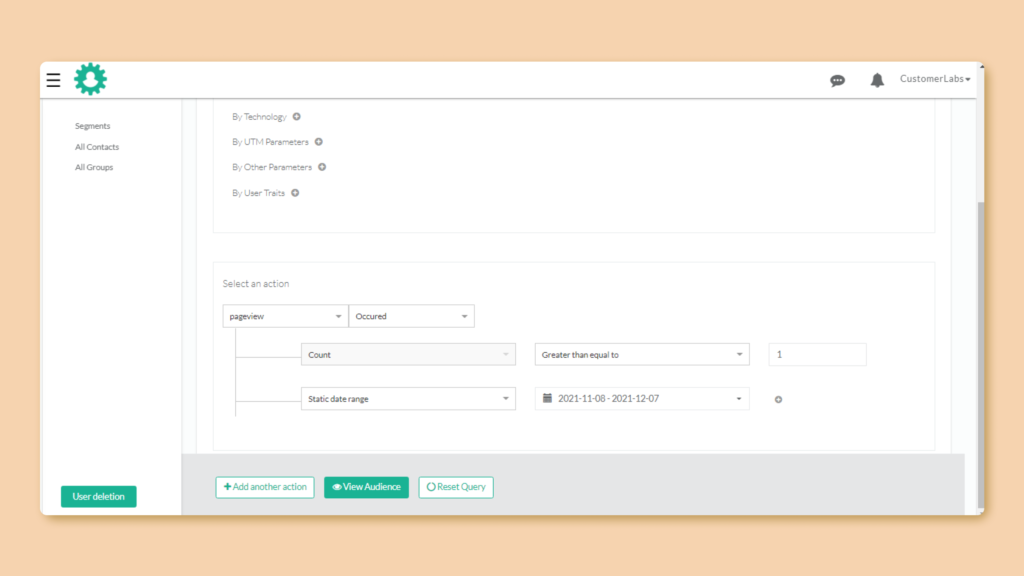 CDP for targeted advertising across platforms
The created segment can be pushed to all social media platforms with the click of a button.
Since CustomerLabs CDP has access to all the first-party cookie information, the audience match rates in social platforms will be considerably higher.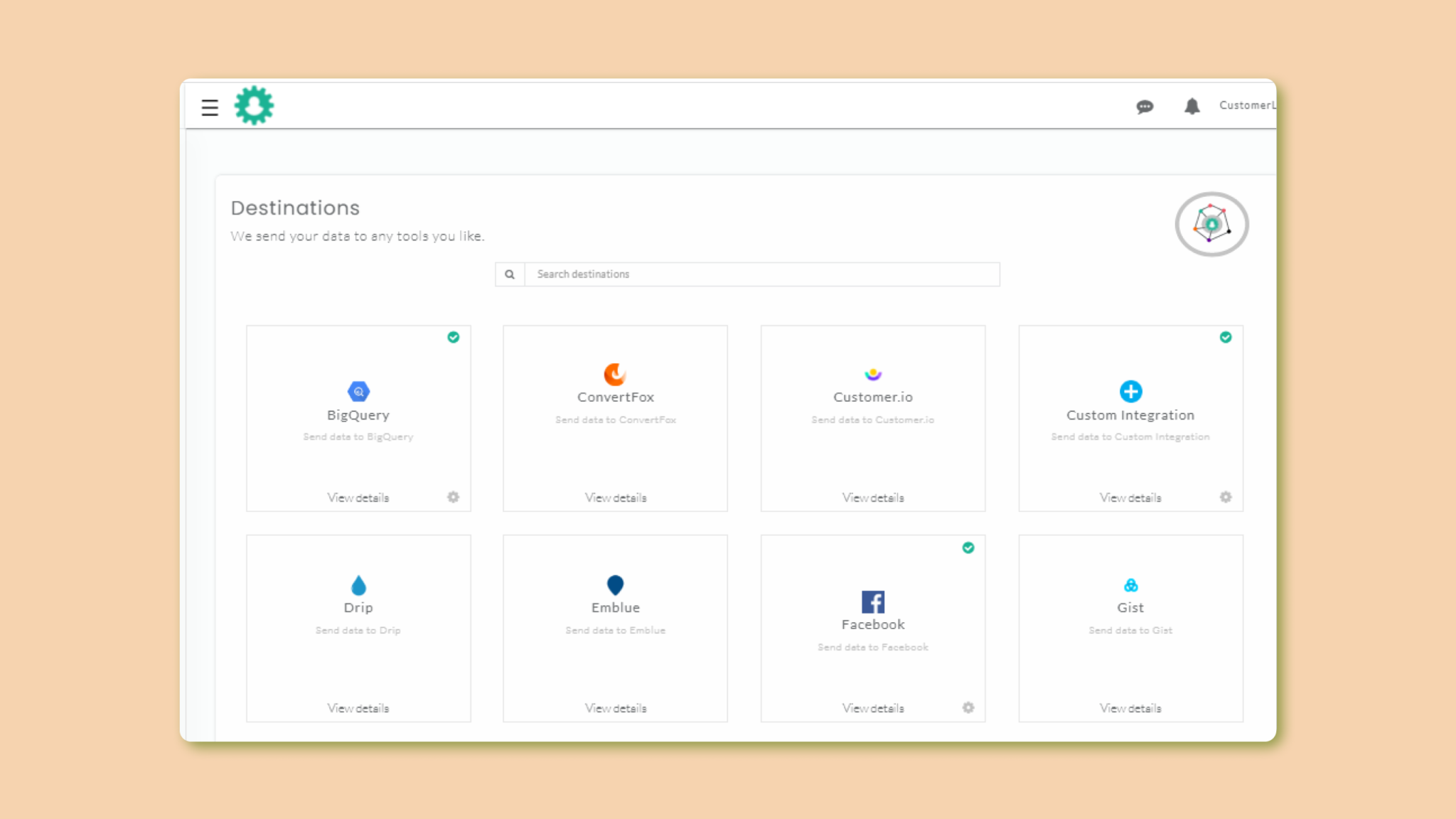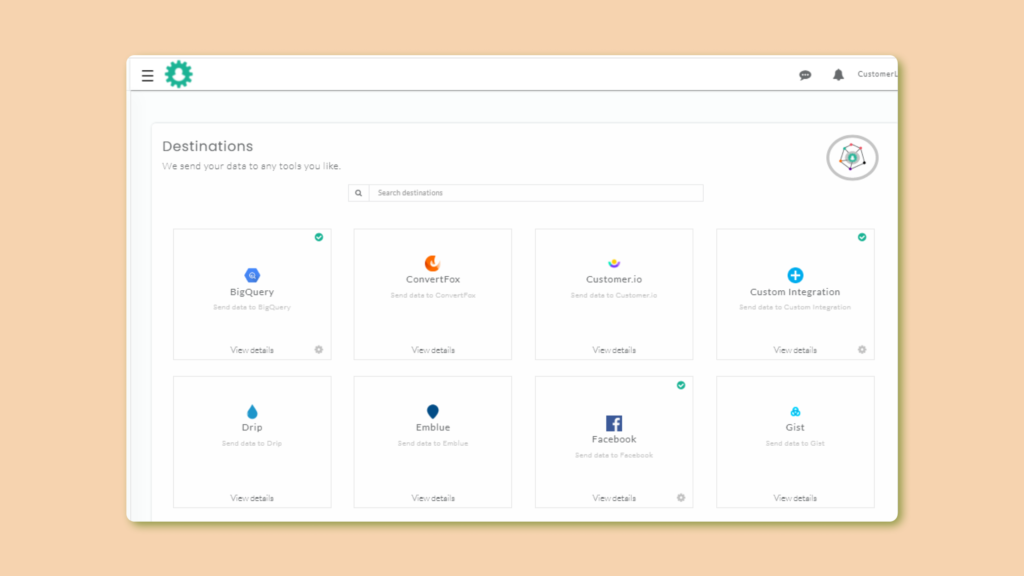 Summary
With popular web browsers phasing out third-party cookie tracking, marketers will need to find alternatives to expand their target audience and make meaningful marketing decisions.
Investing in a Customer Data Platform (CDP) can prove beneficial during this phase. Since the CDP enriches & presents first-party customer information in a consumable format.
Marketers can use this data to take their personalization strategies to the next level.