By implementing this playbook you will be able to get a 360-degree of view of your customers in one place.
The Blueprint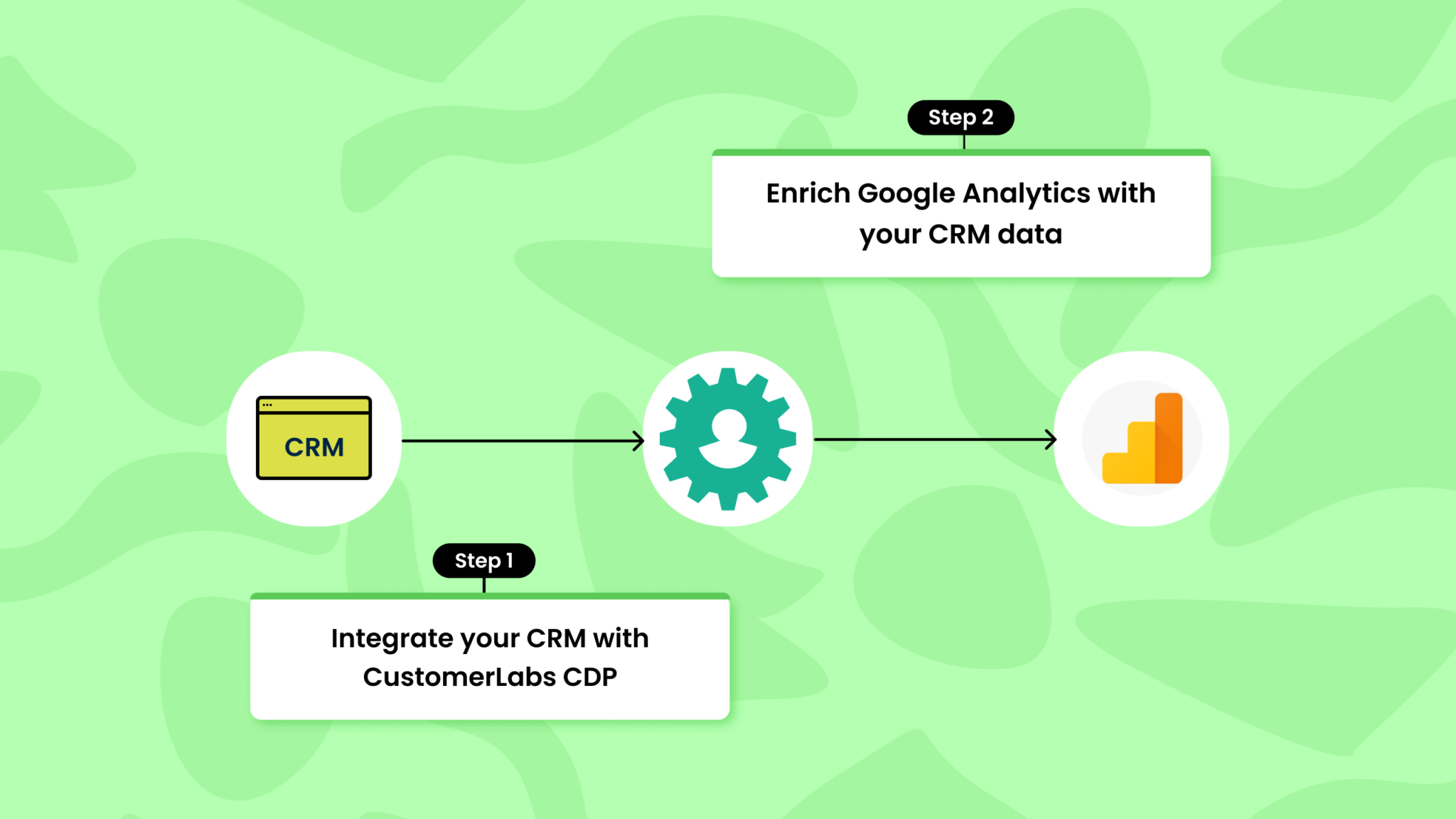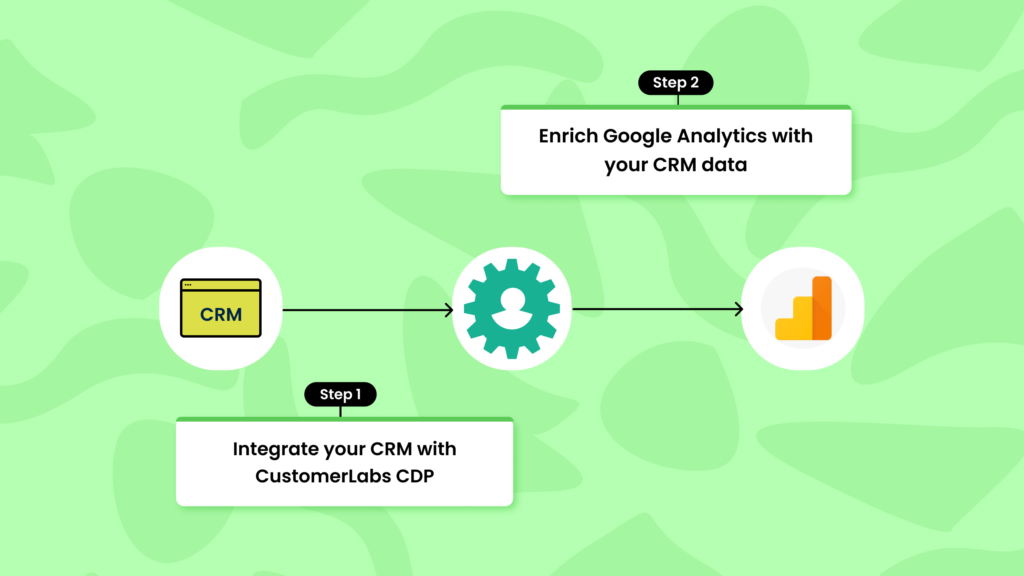 The 4 steps involved in this process are as follows,
Integrate your CRM with CustomerLabs CDP
CustomerLabs CDP will receive event data from your CRM
With Google Analytics integrated with the CDP, your CRM event data will be sent to GA
Create more hyper-targeted segments in Google Analytics for your marketing efforts
The Process
Step 1: Choose your CRM as a Source
Select the CRM that you want to integrate with CustomerLabs CDP from the Sources section. Some of the popular CRMs that you can integrate with CustomerLabs CDP include:
Hubspot
Freshsales
Pipedrive
Zoho CRM
LeadSquared and more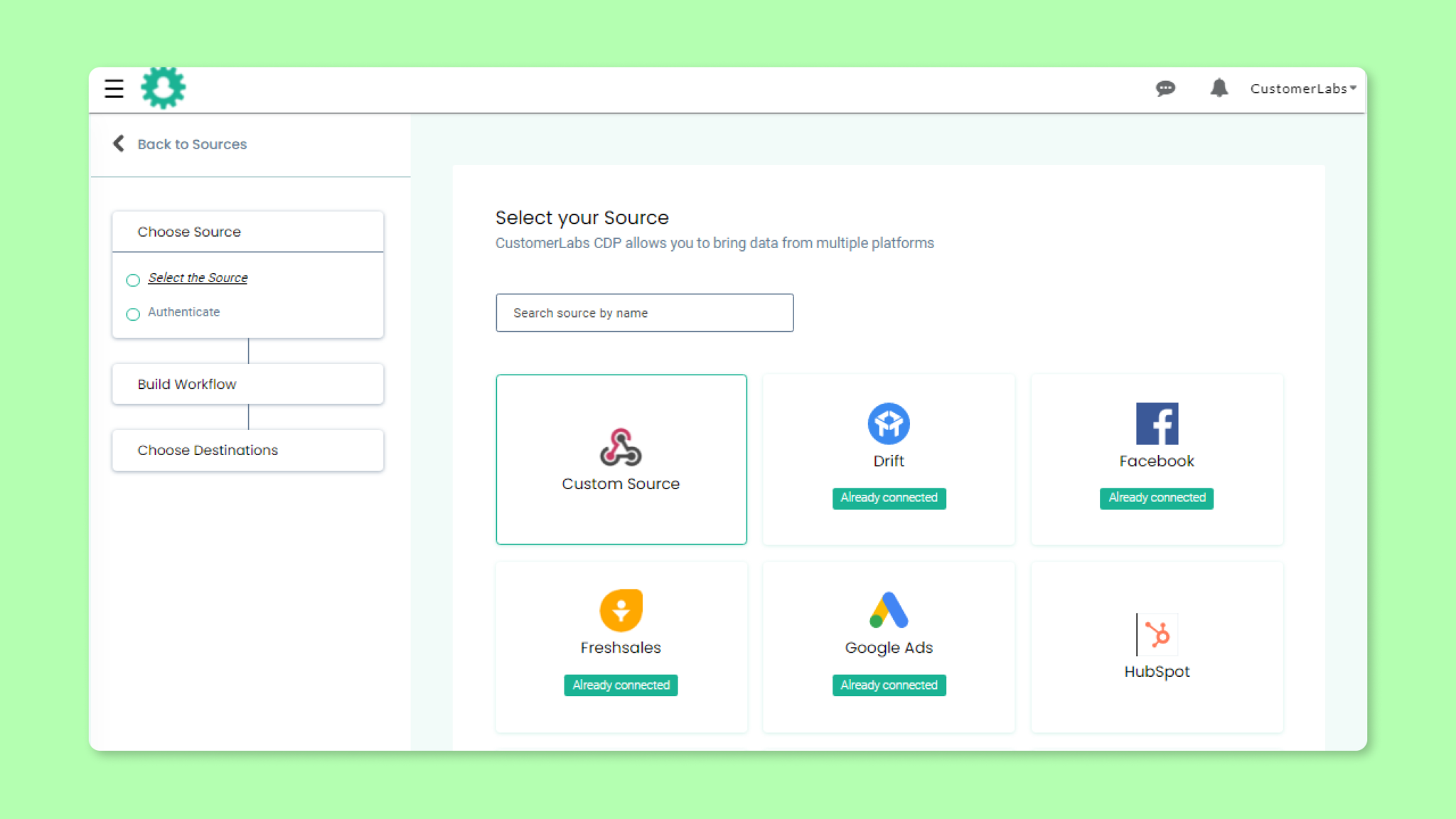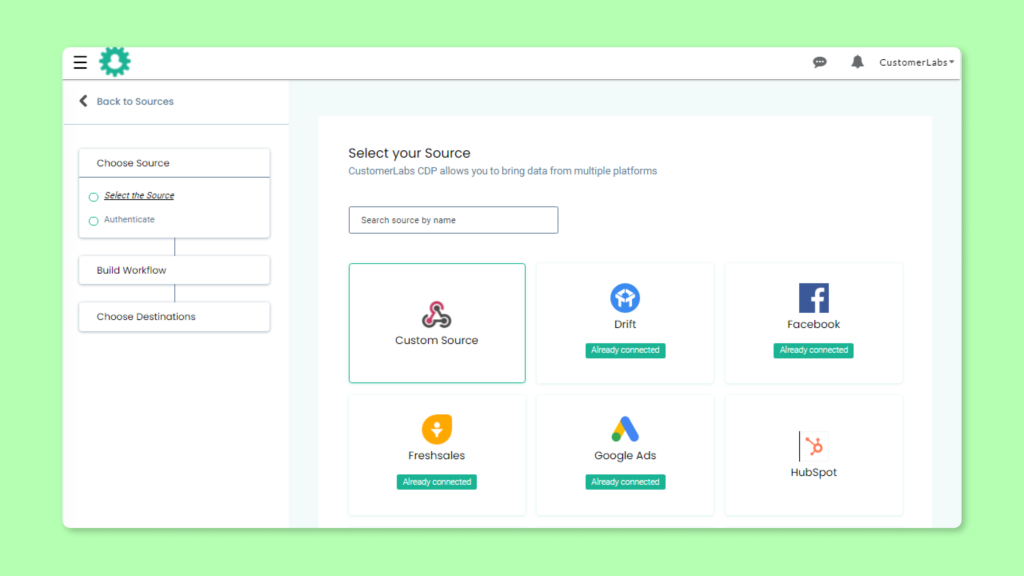 In the case of Hubspot integration, follow the steps to authenticate your Hubspot account from inside CustomerLabs CDP without any coding.
Step 2: Map incoming data
Post integration, check sample data to filter and map incoming CRM information. You can easily categorize incoming customer information into relevant attributes. For example Lead name, email, phone number can be grouped under User Traits. In the same way lead company-related information can be clubbed under Group Traits and much more.    
Step 3: Obtain a unified user view
CustomerLabs CDP will then match existing website behavior information with CRM information using advanced identity resolution. This will help in attaining the complete customer information in one place.
Step 4: Create custom user segments
Segment the leads based on Location, Stage, Owner or any information and save the segment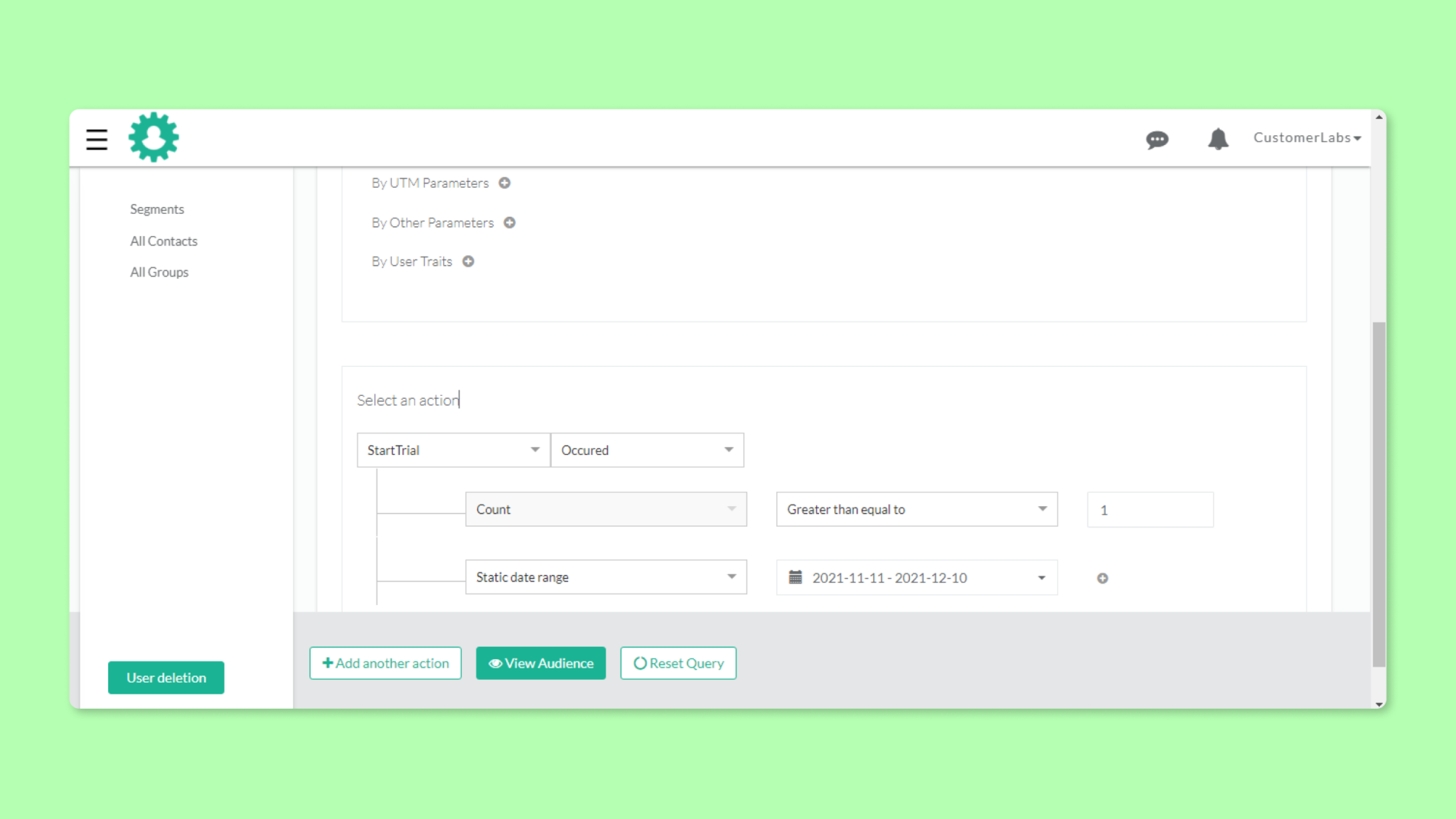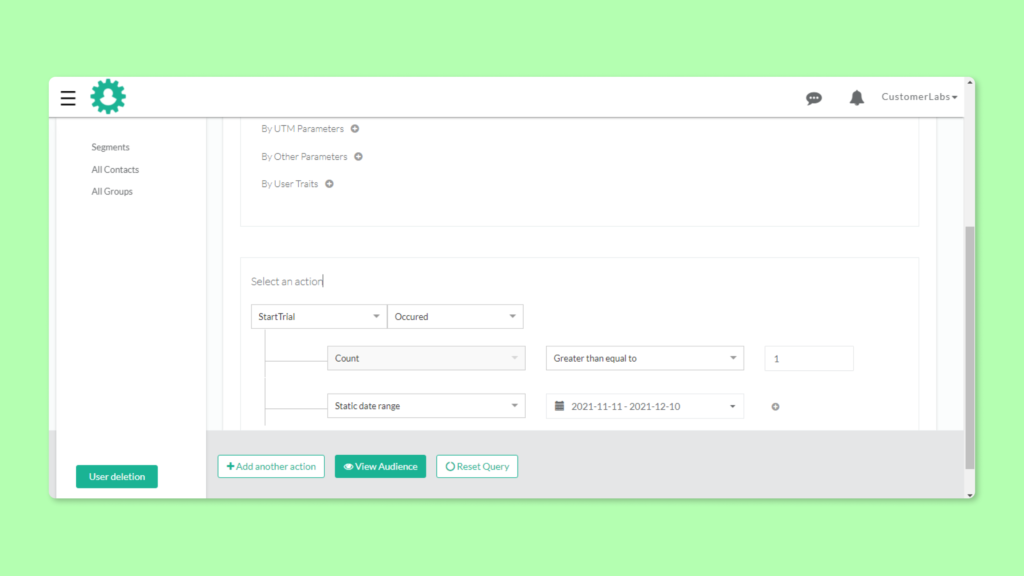 Step 5: Add GA as a destination in the CDP
Select Google Analytics as a destination in the CDP & add the tracking code to finish the setup. Post integration you will be able to view CRM information in Google Analytics, which you can use it to analyze & understand user journeys better.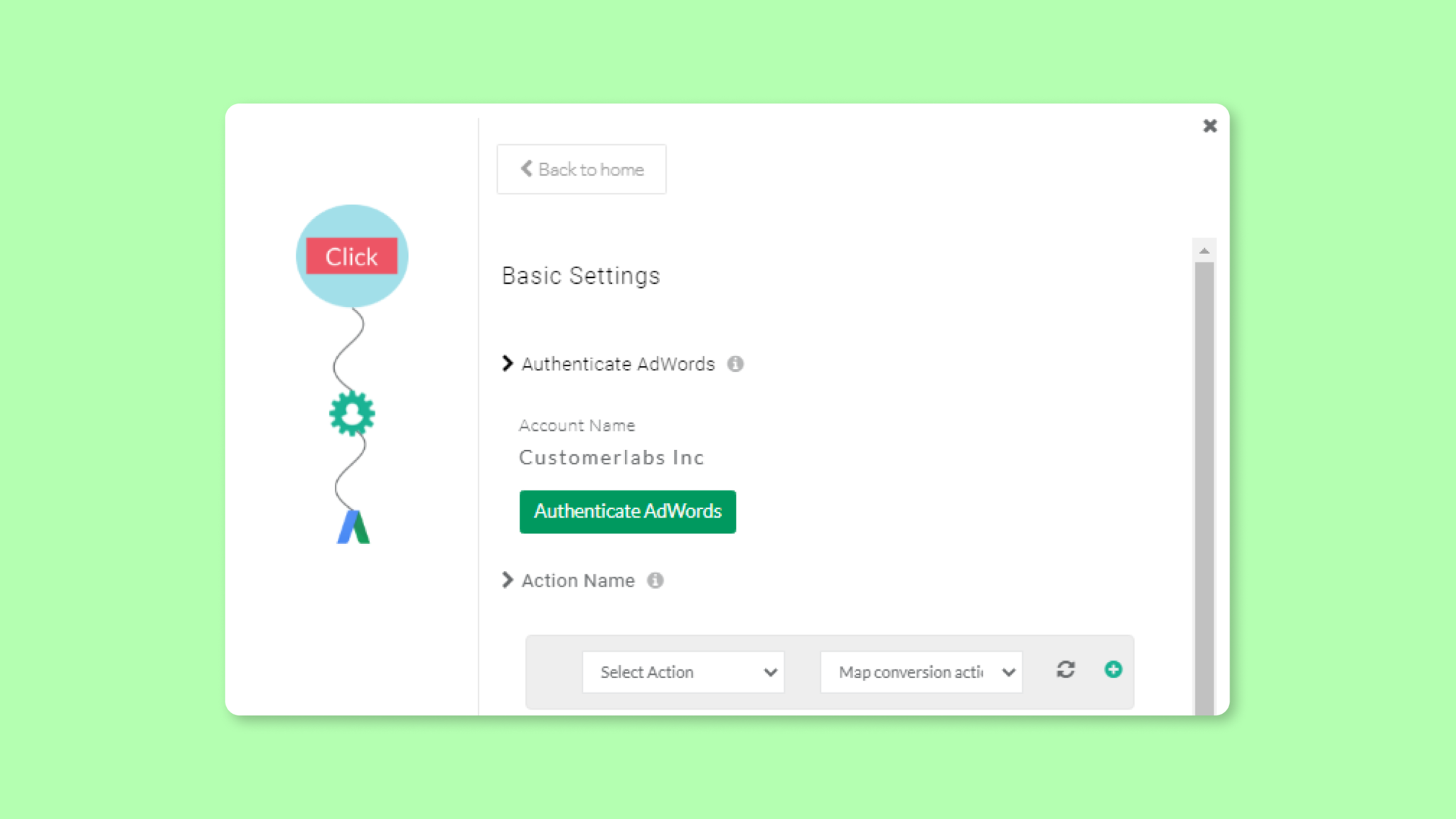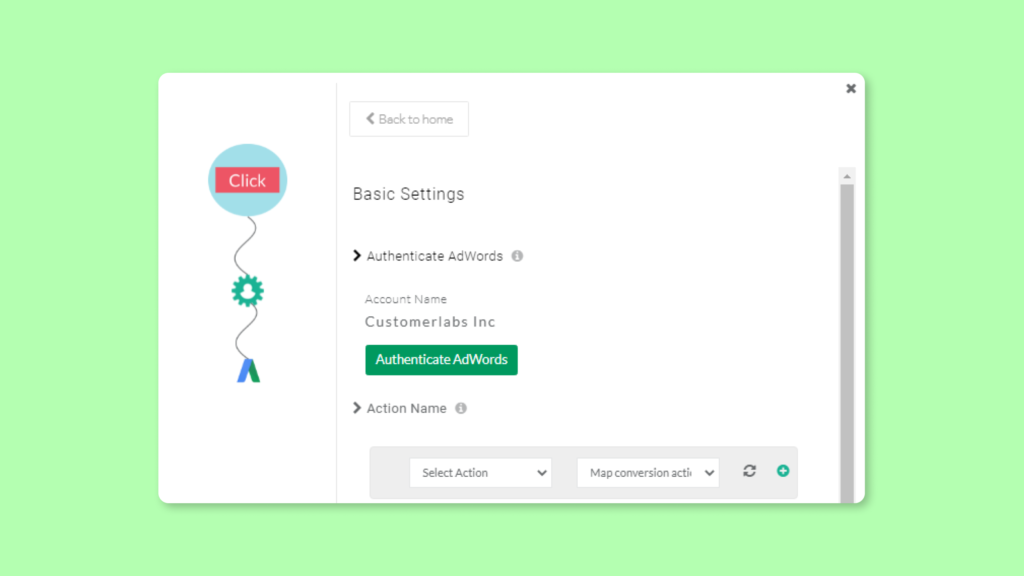 Advantage
Break marketing-sales data silos