By implementing this playbook you will be able to send your CRM data to Facebook & Google Ads to create a suppression list so that you never target your junk or unqualified leads again.
The Blueprint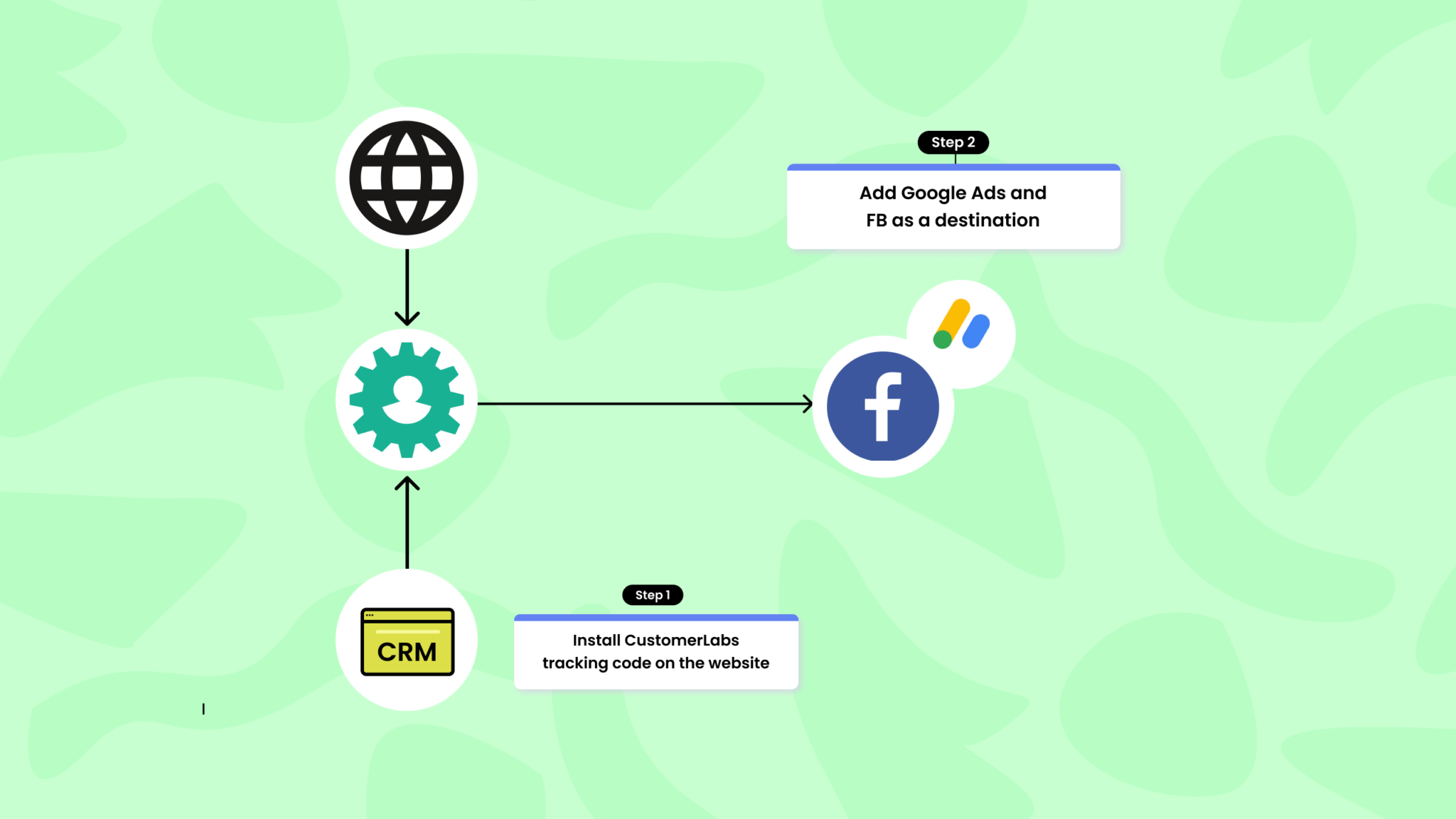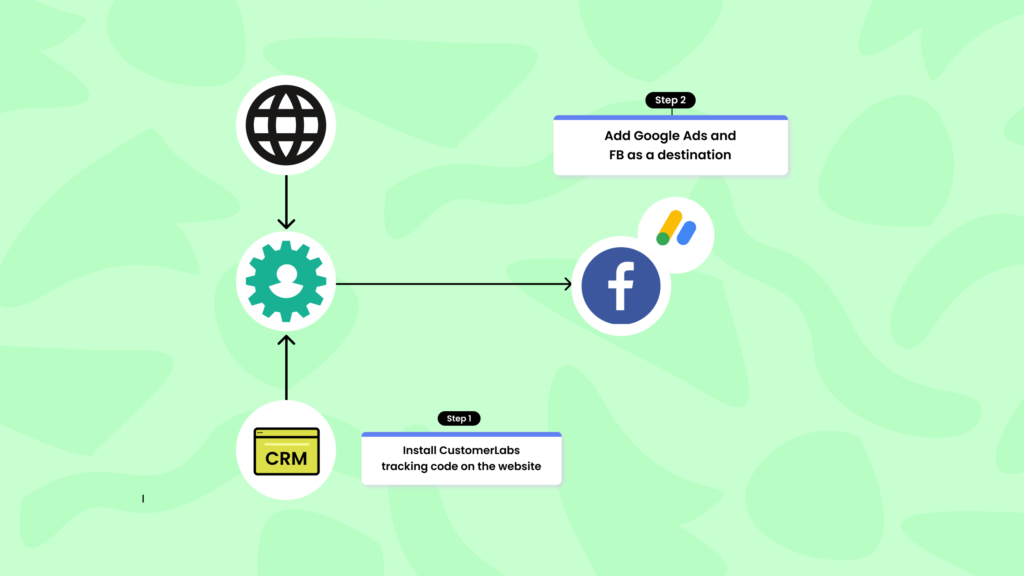 The 9 steps involved in this process are as follows,
Integrate CustomerLabs CDP with your CRM
Post setup, CustomerLabs CDP will receive CRM data when specific events (lead status change, activities etc.) occur in your CRM
The CDP will combine both online (website) and offline (CRM) user information
You will now be able to create your segment named "Junk leads" in the CDP
This segment will be updated as and when new users are added to this stage in your CRM
Now add Facebook and Google Ads destinations in the CDP
CustomerLabs CDP will now send the created "Junk leads" segment to Facebook and Google Ads
During ad setup for your lead generation campaigns in Facebook, add the "Junk leads" to the custom exclusion list
During ad setup for your search or display campaigns in Google Ads, add the "Junk leads" to the custom exclusion list
The Process
Step 1: Integrate CustomerLabs CDP with your CRM
There are two steps involved in the setup.
Integrating website with the CDP. See how you setup event tracking in CustomerLabs CDP
Integrating CRM with the CDP. Learn more on how you can quickly integrate popular CRMs with CustomerLabs CDP here
Step 2: Obtain a clean & unified single customer profile
Once these channels are connected, customer information will be retrieved and matched inside the CDP using advanced Identity resolution techniques. Thus creating the 360-degree profile view of your customers.
Step 3: Group all junk/unqualified leads
Create a segment with leads that fall under the 'junk or unqualified' category inside the CDP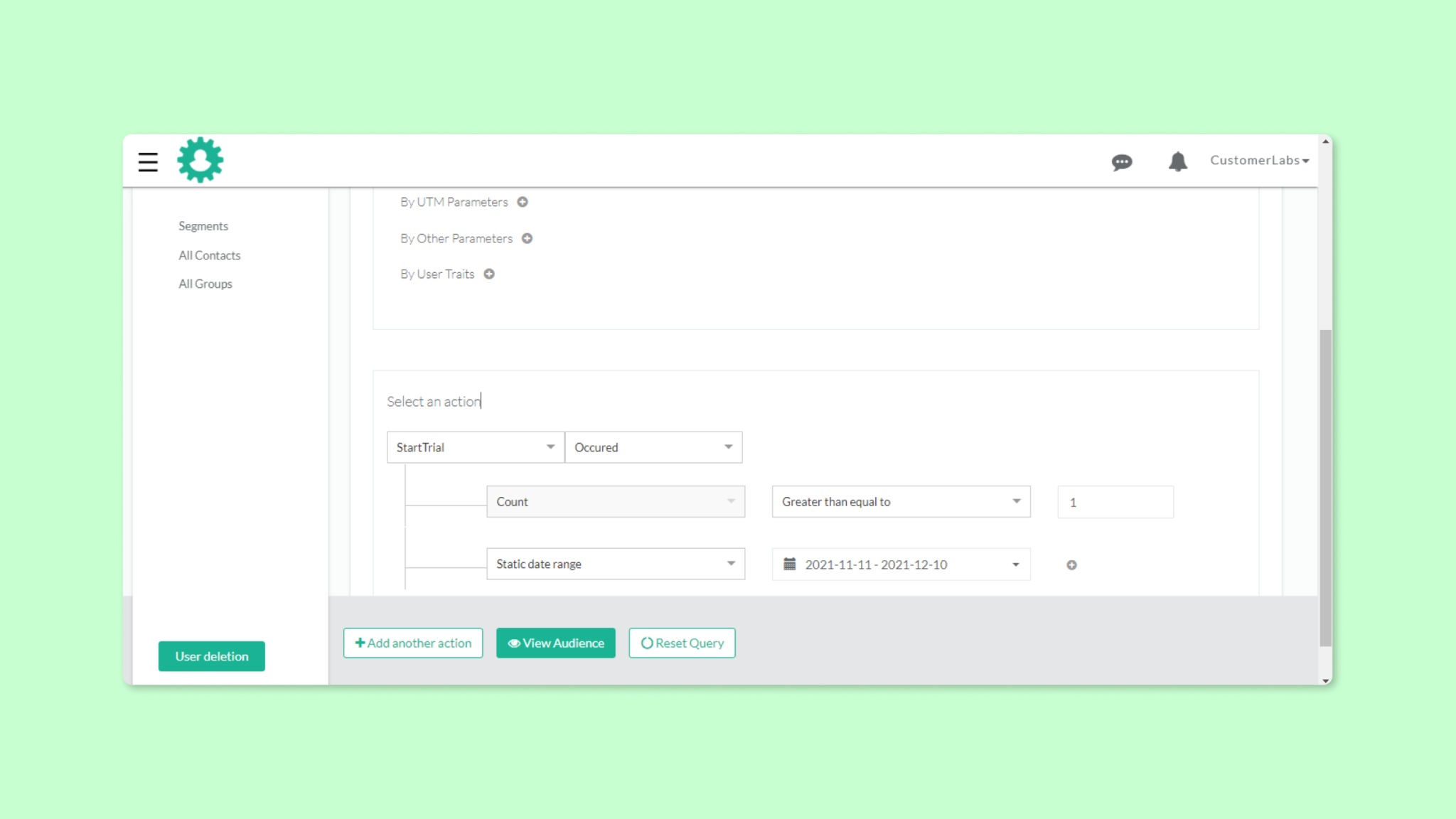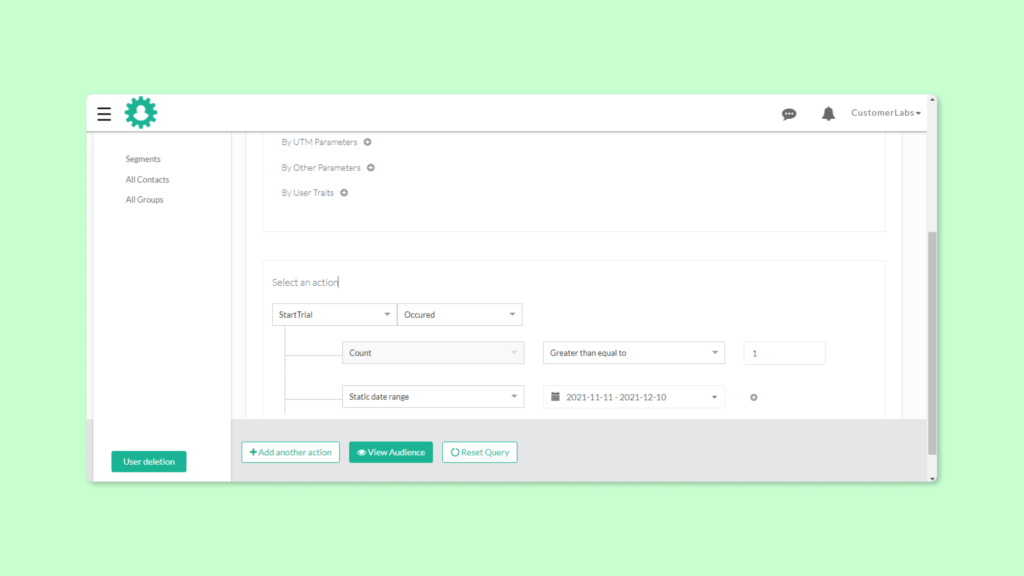 Step 4: Connect Facebook with the CDP
Add & activate Facebook as the first Destination in the CDP. This setup involves pasting the Facebook Pixel ID and authenticating your ad account.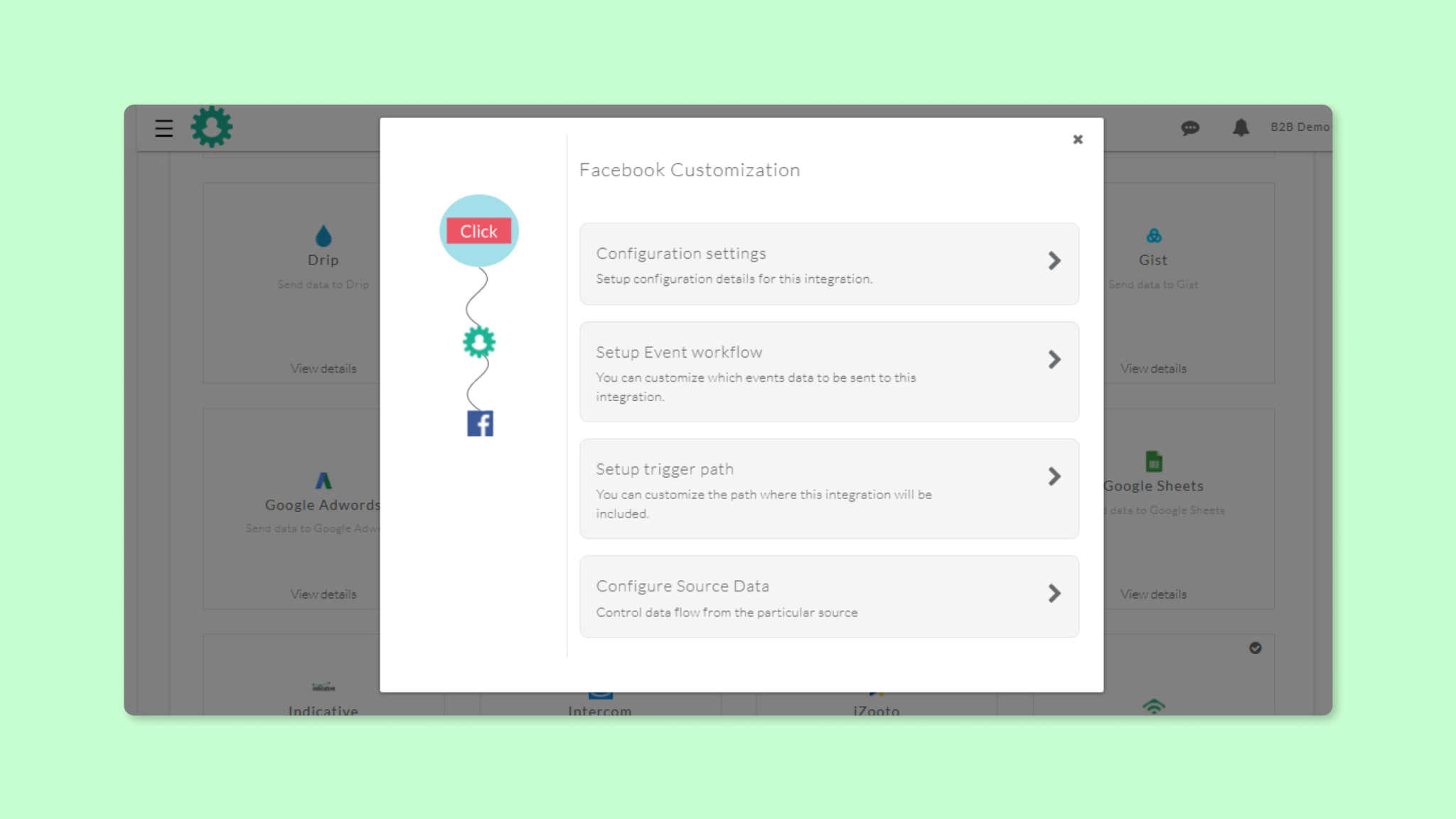 Step 5: Send user data to Facebook as a custom audience
Now, seamlessly sync the segmented lead information inside the CDP to Facebook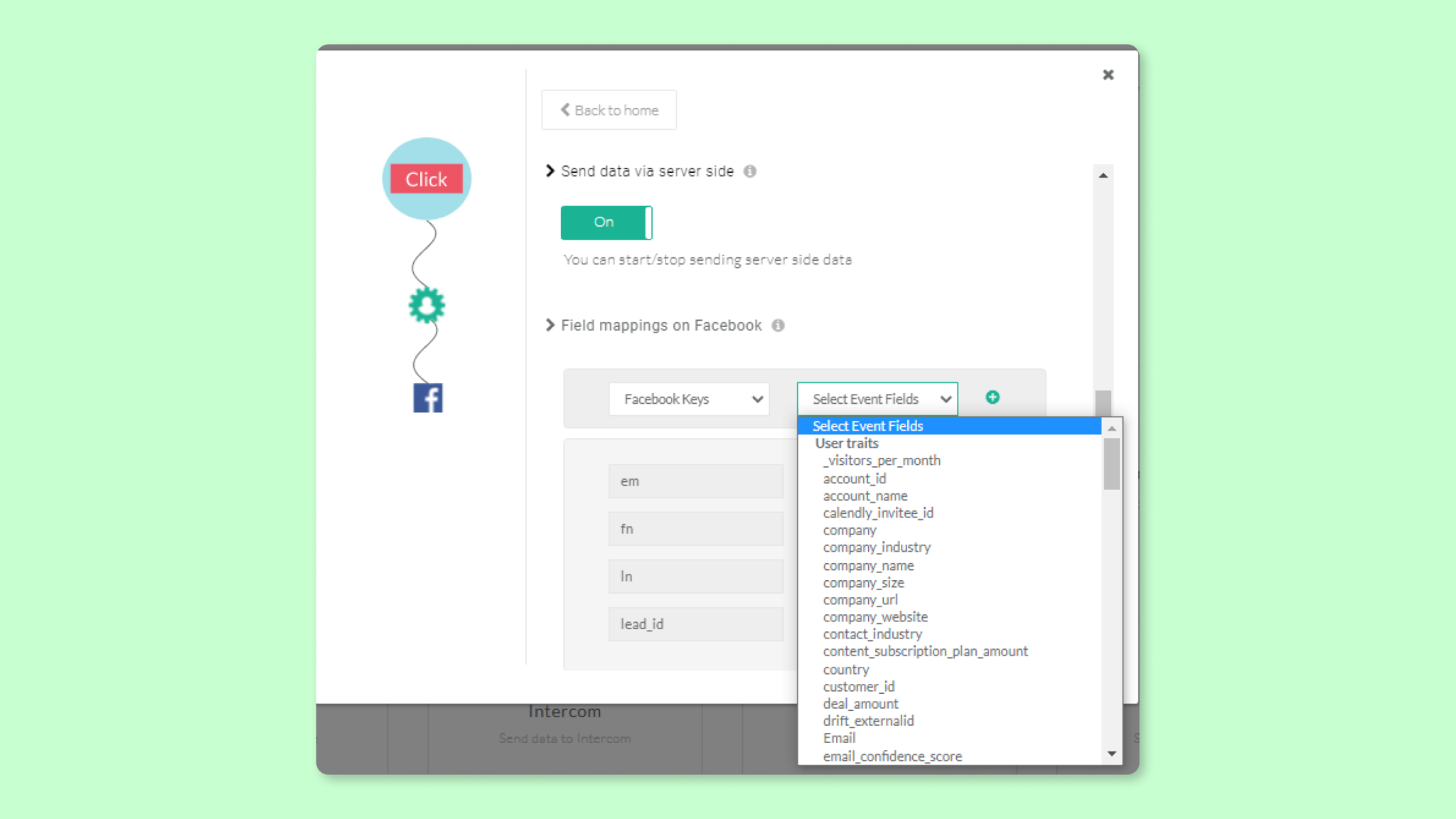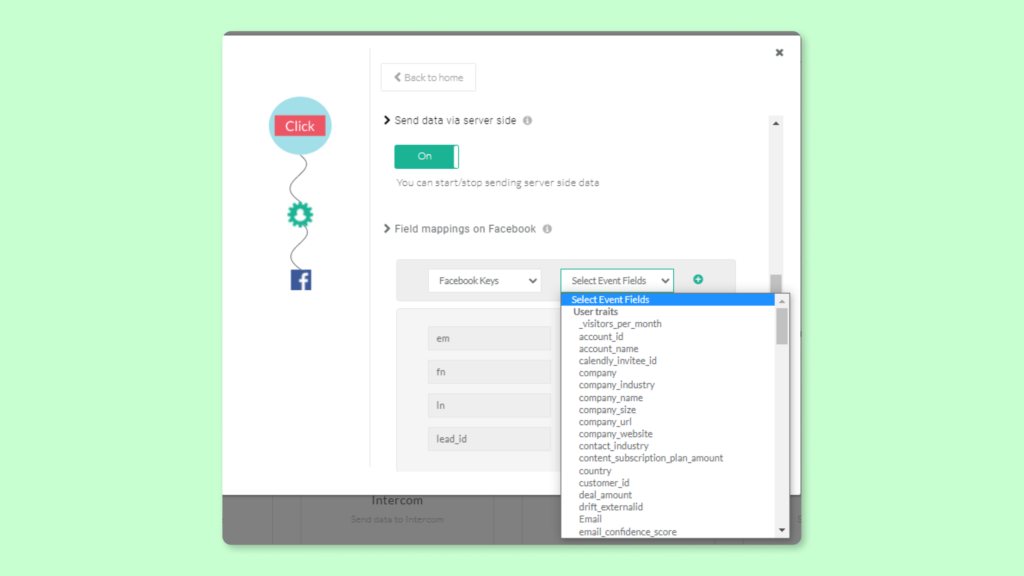 Step 6: Use the custom audience as an exclusion
Create an exclusion list with the custom audience list that you just created and trigger your FB campaigns.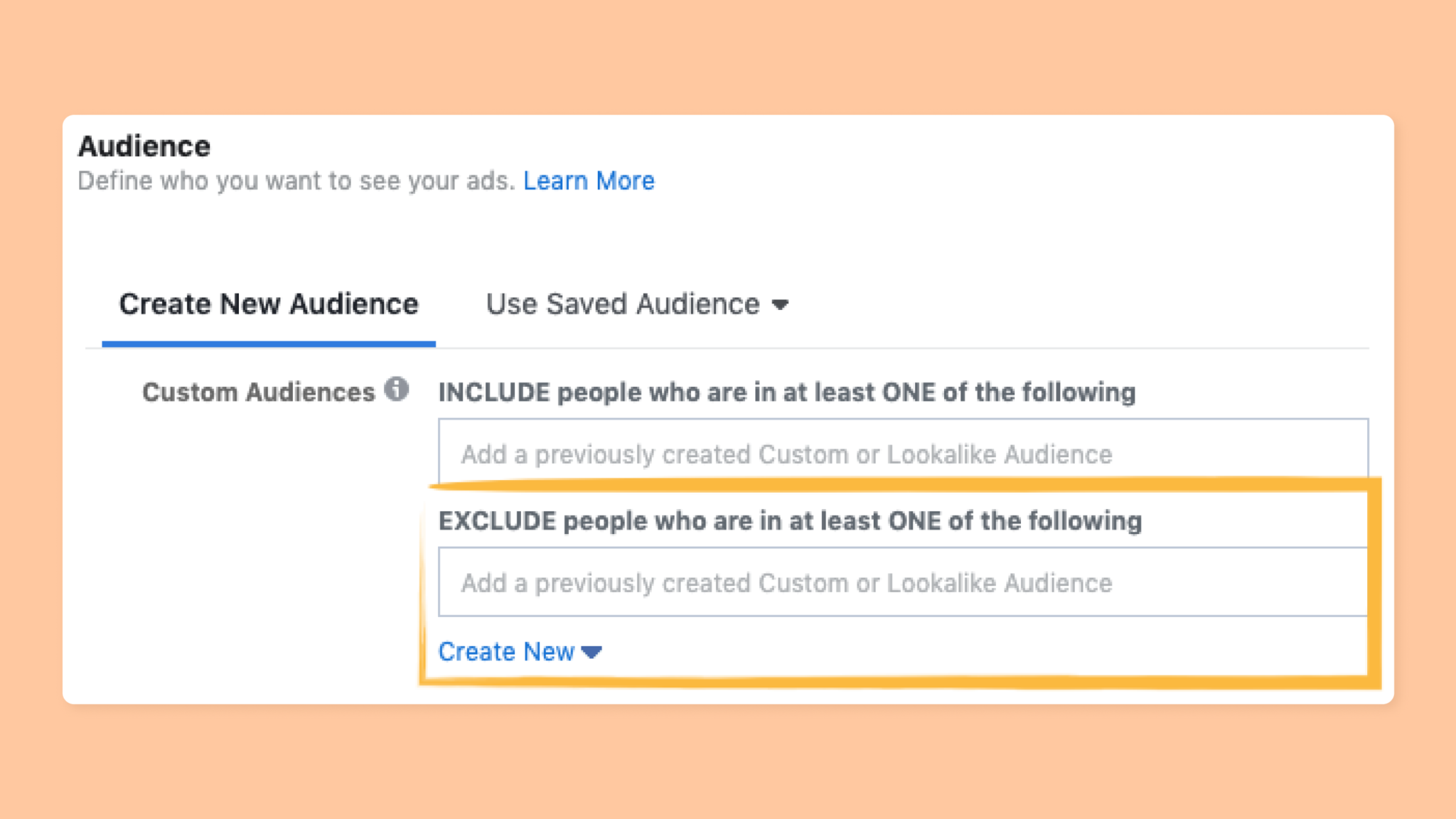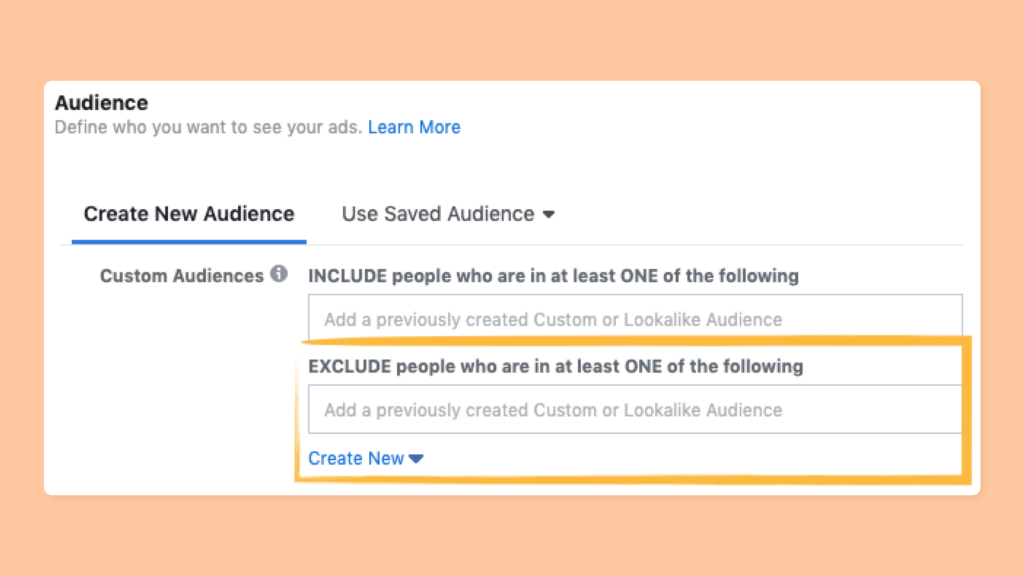 Step 7: Connect Google Ads with the CDP
Add & activate Google Ads as the second Destination in the CDP. On clicking "Authenticate Adwords" you will be redirected to your Google Login.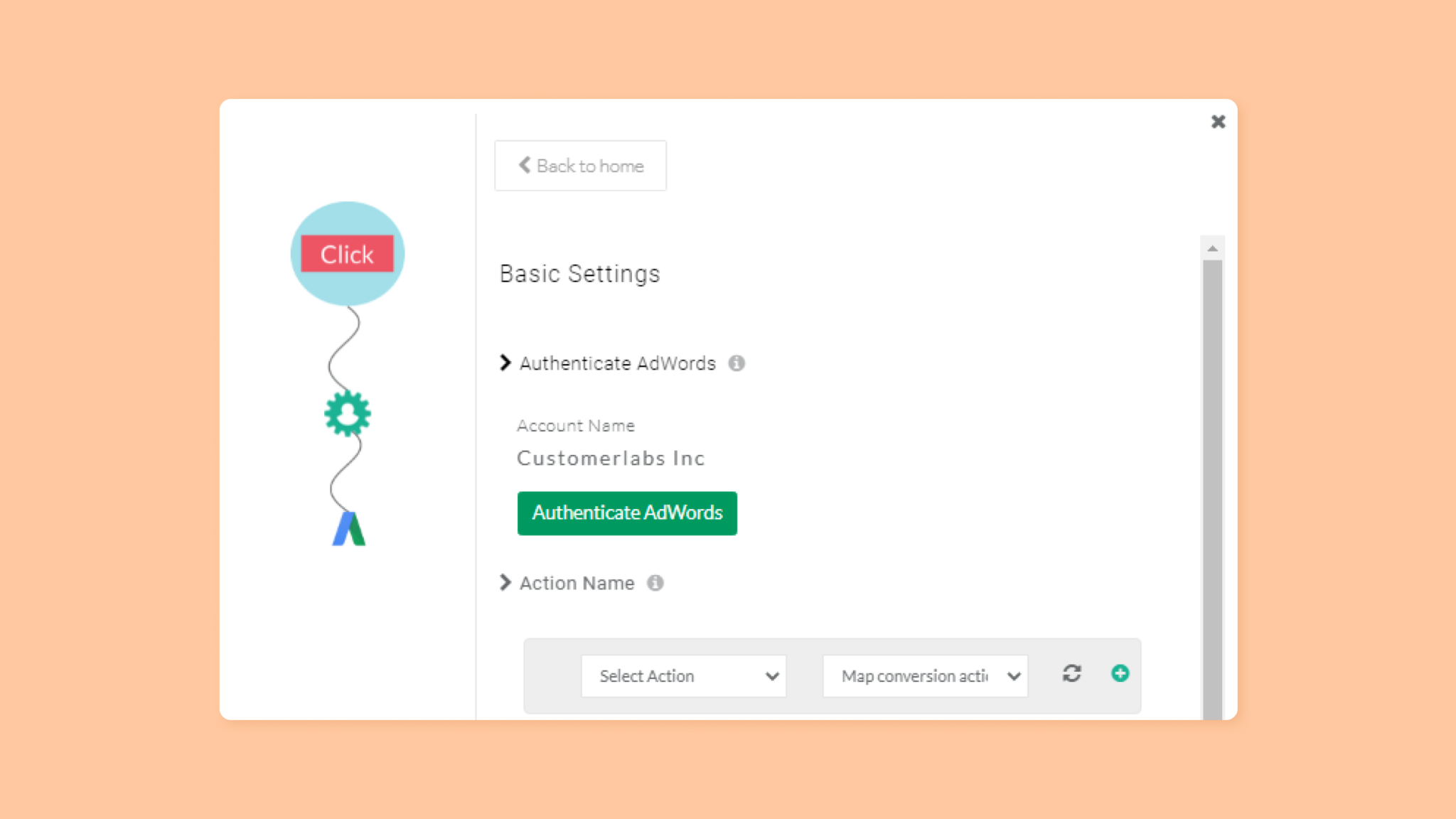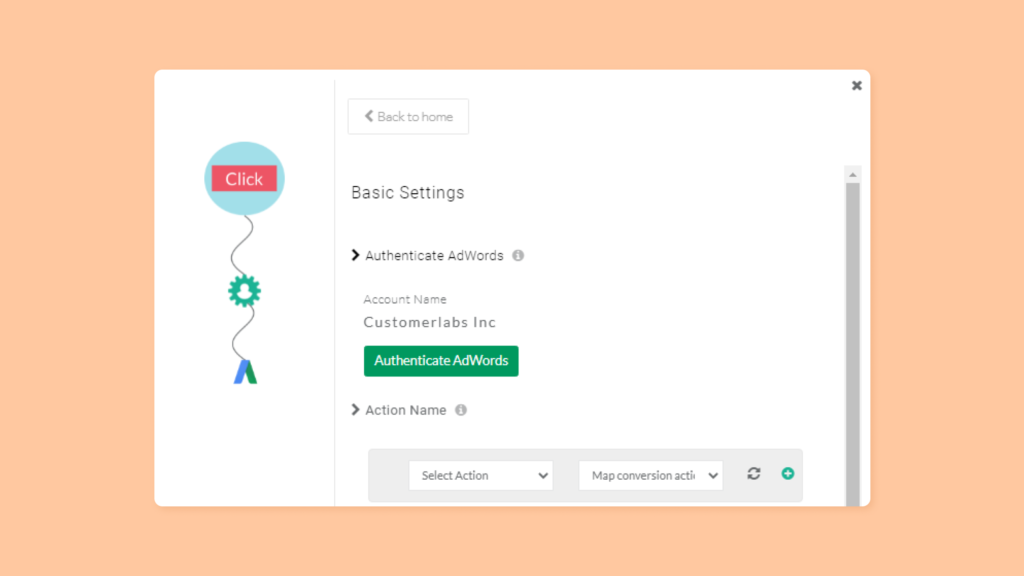 Select your Google Account and click "Allow"
Step 8: Exclude your junk leads from Google Ad campaigns
You will now be able to access your "Junk Leads" segment in the Google Ads audience. Simply add the segment to your exclusion list and start your campaigns.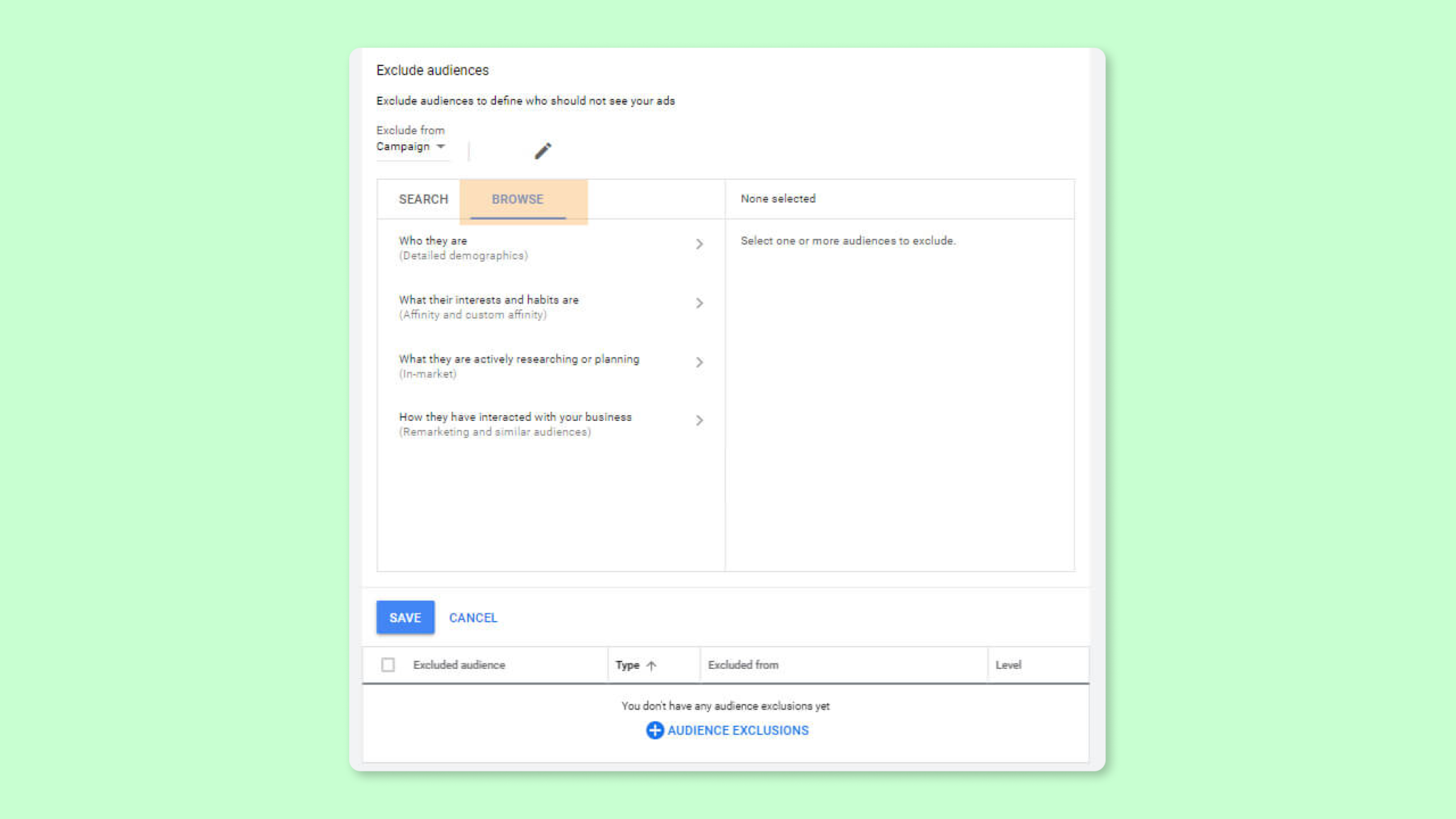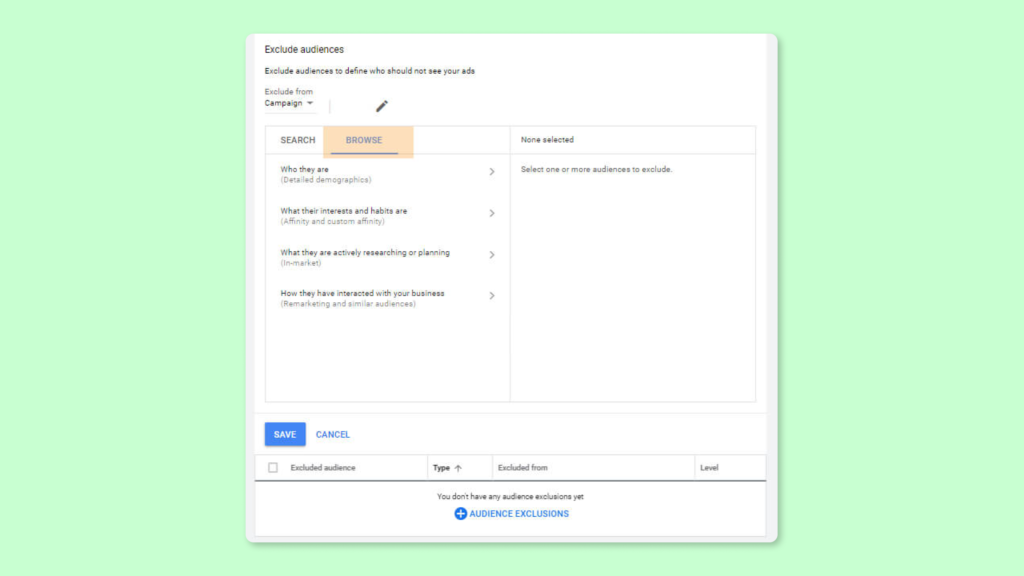 Advantage
Never worry about wasting your ad spend on your junk/unqualified leads again