Appsumo launch gave us tons of friends, awesome people around the world who genuinely wanted us to succeed. It's one of the best decisions we've made, it gave us new perspectives as well as derived a vision for ourselves and our product.
This post will help you prepare for the Appsumo launch, and 7 months later what we've learnt a lot from the Appsumo launch. I'll share the honest learnings rather than cosy information.
CustomerLabs Action Recorder – A no-coding alternative to Google Tag Manager
Action Recorder helps businesses to track their websites without coding and unify the customer data across the marketing stack.
We launched our product in mid-2017, and struggling to get the initial traction. Appsumo launch was the biggest decision we've made and it paid off very well.
The decision:
In early 2018, we decided to launch our product in Appsumo. I spoke with a few entrepreneurs directly to understand how it changes the business after the launch.
I did find a lot of articles mentioning how we made USD 170K, 200K, in 2 weeks.
https://medium.com/pixelme-blog/how-we-made-170-000-in-2-weeks-with-an-unexpected-appsumo-promotion-fc2ccb41aba0
Though I'd argue, this is slightly misleading as you'll be paying 65-70% of this as a promotional cost to Appsumo. But, I'm going to share deeper insights about the market, people and how it'll mould your business.
Appsumo Launch Preparation:
It's important that you plan your Appsumo launch well ahead, there are two important things you should do.
1. Toned down marketing messages which an end-user understand without difficulty.
You have a wide range of people with Appsumo, 75% of them can be classified as soloprenuers and small businesses. They are willing to try new solutions but they need to understand what you are offering.
In our case, we had a difficulty in explaining our solution initially. But the good thing with the Appsumo crowd is, they helped us fine-tune our messages. We released our update in the soft-launch period quickly.
Momoko Price's conversionXL lessons have helped me a lot to work on the landing page.
2. Pricing strategy
In the soft-launch period, we did not launch with stackable codes. Stackable codes help you boost your sales, our 50% of the sales have come from stackable codes. When you work on your pricing strategy have stackable code option to boost your sales.
3. Trial
Offer trial, let users to play around your system before they make the purchase.
4. Provide an amazing round-the-clock support
We worked on the shifts round the clock to provide amazing support, you'll see most of our reviews speak out it. https://appsumo.com/customerlabs/#reviews
5. Be prepared to have your tech team to fix bugs and issues on the fly.
Appsumo launch is something like your app is on steroids, you'll see a sudden hit on the traffic. Auto-scaling is the best way to handle this traffic, it's important for your systems not to die when your customers are looking for it.
I'm proud to say we are have not faced even a single bug or a technical snag over the launch.
6. Facebook groups
There are a few active Facebook groups you should join before the launch.
a) Martech wise
b) Appsumo official group
c) Lifetime tech deals group
Are the most important groups you should be involved with.
7. Be prepared for feedback and negative feedback.
You'll receive a lot of feedback, be prepared to act on it. Appsumo users love to see your commitment in the launch period. Get your tech team to release updates as fast as they can while you are in the launch period itself.
You'll have a few users asking for more, always they'll be asking for more. Some of them will go to an extent to test your commitment and patience, but be prepared to maintain your cool.
I've seen only a handful of them go through the route, but handle it with a calm mindset.
8. Questions (FAQs)
You'll have a lot of questions, be prepared to answer them. You'll see a lot of repetitive questions, prepare canned responses to answer them.
9. Reviews
Ask your users to review your product, we tracked the users who onboarded successfully and triggered automatic messages requesting them to review our product. I'm not a great fan of giving incentives for reviews but we did request them to review our product and did not provide incentivise. There are a few products in recent times, incentivised but we did not.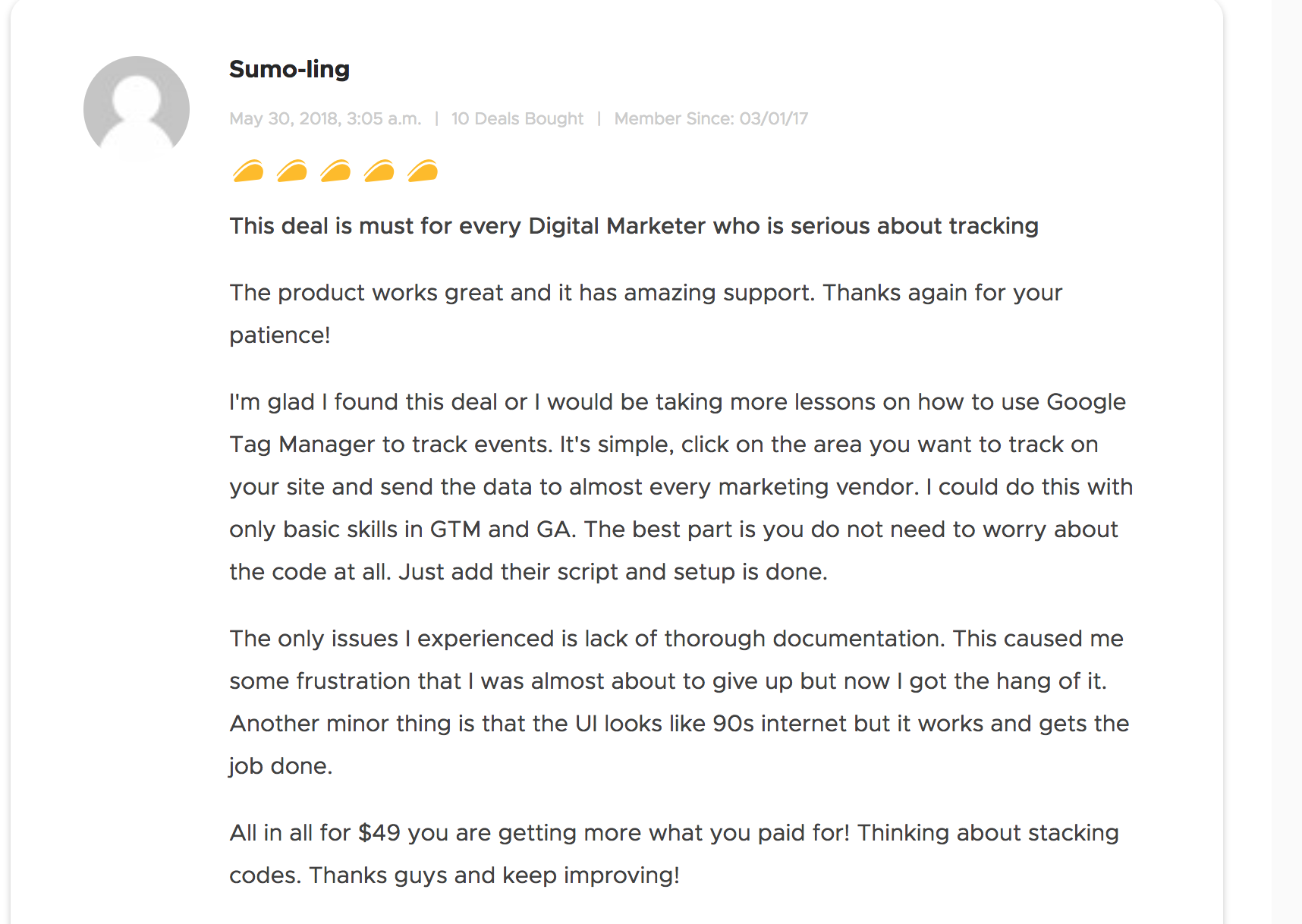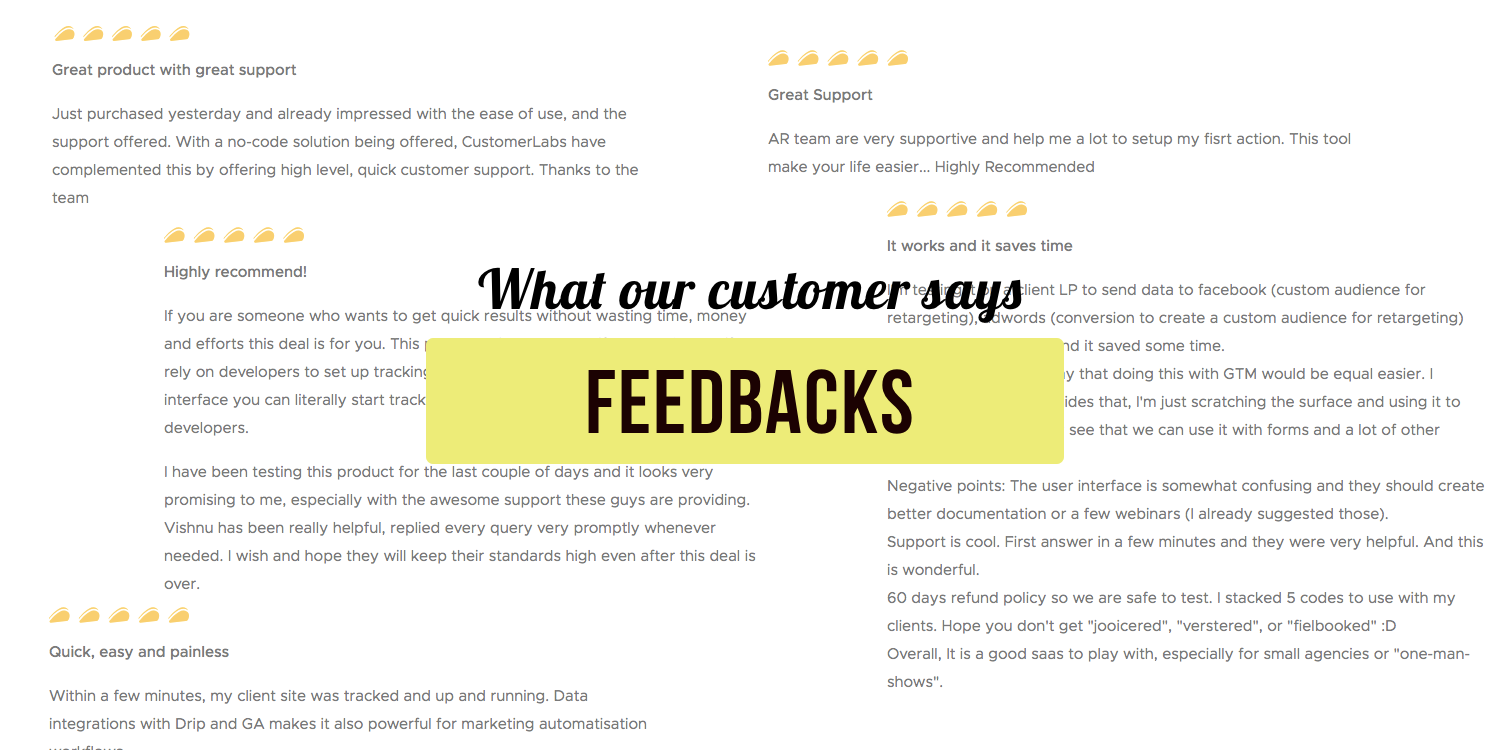 10. Invest in the live chat software
We invested in Drift, and it helped us a lot to handle support requests on-time. That's the one of the best investment we have made for the launch.&
7 months after the Appsumo launch
After 7 months the launch, I learned a big chunk of the market is unexplored and untapped for the technology companies. They want to try new things, automate their stuff at par with enterprises.
In God we trust, all others bring data

W.Edwards Deming
How many upgrades to monthly plans?
It works out at around 1-2% to MRR plans, at the moment. If you are expecting a lot of them will be converted into MRR plans, it depends but for us it didn't work out.
Do they consume a lot time with support?
No, they don't consume your time with support requests. So don't worry about going ahead for the deal.
Many of them don't even use the product.
True, at least 30% of them don't use your tool. I think it depends on what kind of tool you are offering.
But, it'll give you a new perspective.
You should understand who you are going to deal with. The solopreneuer and small business crowd have many issues including lack of resources, money which forces them to focus on the problems at the moment but did not give them a chance to explore the fancy tech.
In our case, 70% of 3000+ accounts are still trying to figuring how Google Analytics and Facebook pixel works. They lack the understanding of event tracking & how to work through the funnel with user behaviour data.
On the other hand our enterprise customers are going beyond machine learning, AI, automation and real-time workflows.
When I interacted with our customers very closely too many ideas, tools, and companies are trying to push new things. Customers are confused with the approach they wanted to take, whenever a new thing pops up they wanted to try that hoping it'll turn around the business.
For eg: a) Live chat b) Chatbots c) Messenger bots they wanted to try everything but lack of in-depth knowledge or the execution usually stop them from seeing results.
What does it means for us at CustomerLabs?
Collectively as a team, we spent a lot of time to deal with this issue. We changed our ideal customer profile to "The Average Digital Marketer" which means ideally our processes, product management, marketing messages ideally start focusing on educating the customer.
Genuine interest towards "The Average Digital Marketer" success is our first priority. This should start reflecting in our product, on-boarding techniques, pricing, marketing messages etc.
We are running several experiments to achieve this vision, I'll share the results when we have some solid findings.
There's a huge underserved market, who needs our help. But, what we need is a different approach who's dedicated to helping this market for achieving their goals in the long-term.
To do that, we should automate most of the stuff so the cost is kept low all the time. This needs a refined product management techniques, persistence and more than everything genuine interest to uplift them.
If you don't see this as your vision, the Appsumo launch will be your quick money making gig, which will pump your account with USD 35-60K in 2 weeks.
I believe we can collectively change how things work at the ground level. If you want to be the part of the journey, do let us know. Let's partner up.