Almost every marketer wants to deliver the most personalized experience to their customers, right from the first interaction with their website until the final conversion.
While it's easy to deliver personalized messages through email, things get tricky while turning to Facebook ads.
The most important bottleneck that marketers face in this area is the lack of real-time CRM data that changes every day.
One day, a lead might just be added as a prospect in the CRM and the next day they turn into a sales qualified lead after a demo call with your sales team.
But still, they might be shown the (now redundant) 'book a demo' campaign on Facebook & it continues to do so till the new CSV is uploaded.
Who would want that?
This is where CustomerLabs CDP comes into action. In this playbook, let's see how you can obtain real-time customer data from your CRM and use it to personalize your ad campaigns.
Step 1: Get your lead data flowing into CustomerLabs CDP by connecting your CRM
CustomerLabs CDP integrates with popular CRMs such as HubSpot, Freshsales, Pipedrive and more.
Here's a quick video explaining how you can connect your Freshsales with CustomerLabs CDP,
Navigate to Sources & Choose Freshsales from our Sources catalog
Now authenticate Freshsales by following the steps here
Post authentication, create separate workflows to bring in your contact, company & deal data from Freshsales
Filter incoming data to weed out irrelevant information
Based on the event type, all your CRM data will now be synced with CustomerLabs CDP
Step 2: Activate Facebook as a Destination in CustomerLabs CDP
You will now be able to receive event, user & account data from Freshales as and when updates are being made. All you have to do now is simply activate Facebook as a Destination in the CDP.
Here's how you can connect & activate Facebook ad account.
Step 3: Create a Custom Audience on Facebook with CRM data
With access to event & user data from your CRM, there are an infinite number of audience combinations that you can create on Facebook.
Here are some quick audience combinations for inspiration,
Based on the Lifecycle stage
Based on the Deal value
Based on the Company location
Based on the Job title
For this playbook, let's see how you can create a custom audience based on the lifecycle stage. In your Business Manager, navigate to Audiences > Create Audience > Custom Audience > Website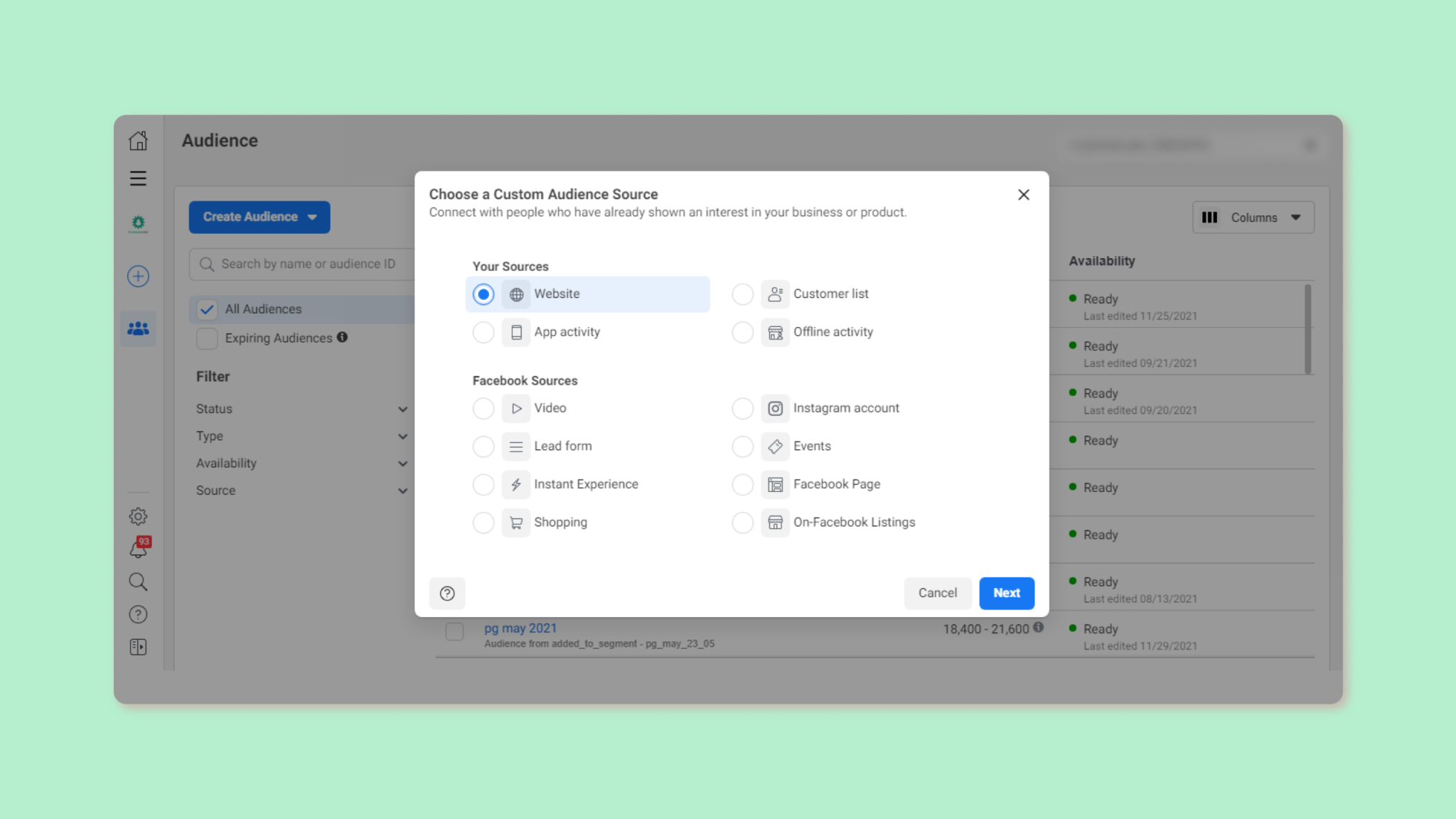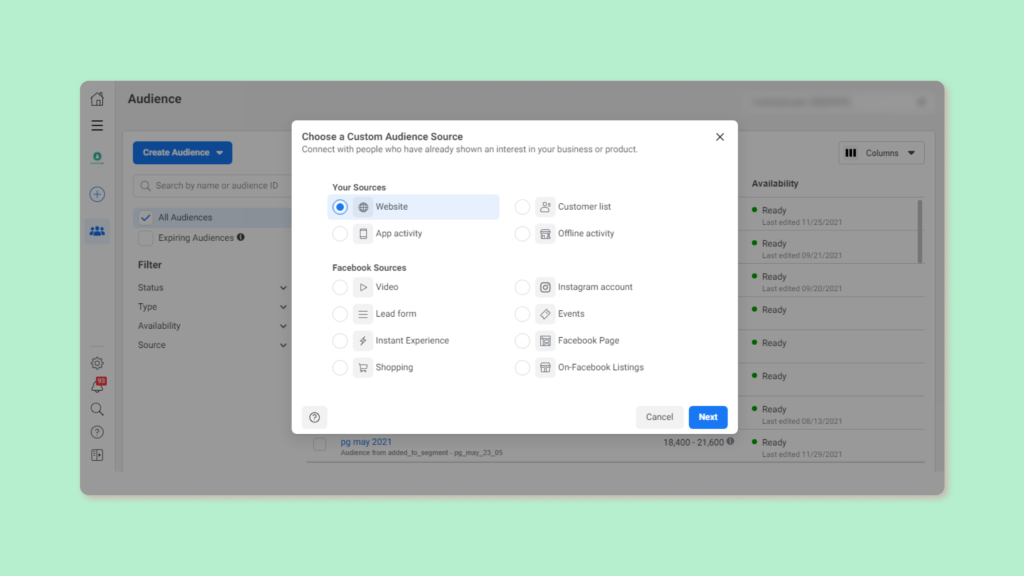 Choose the CRM event name from the list of events,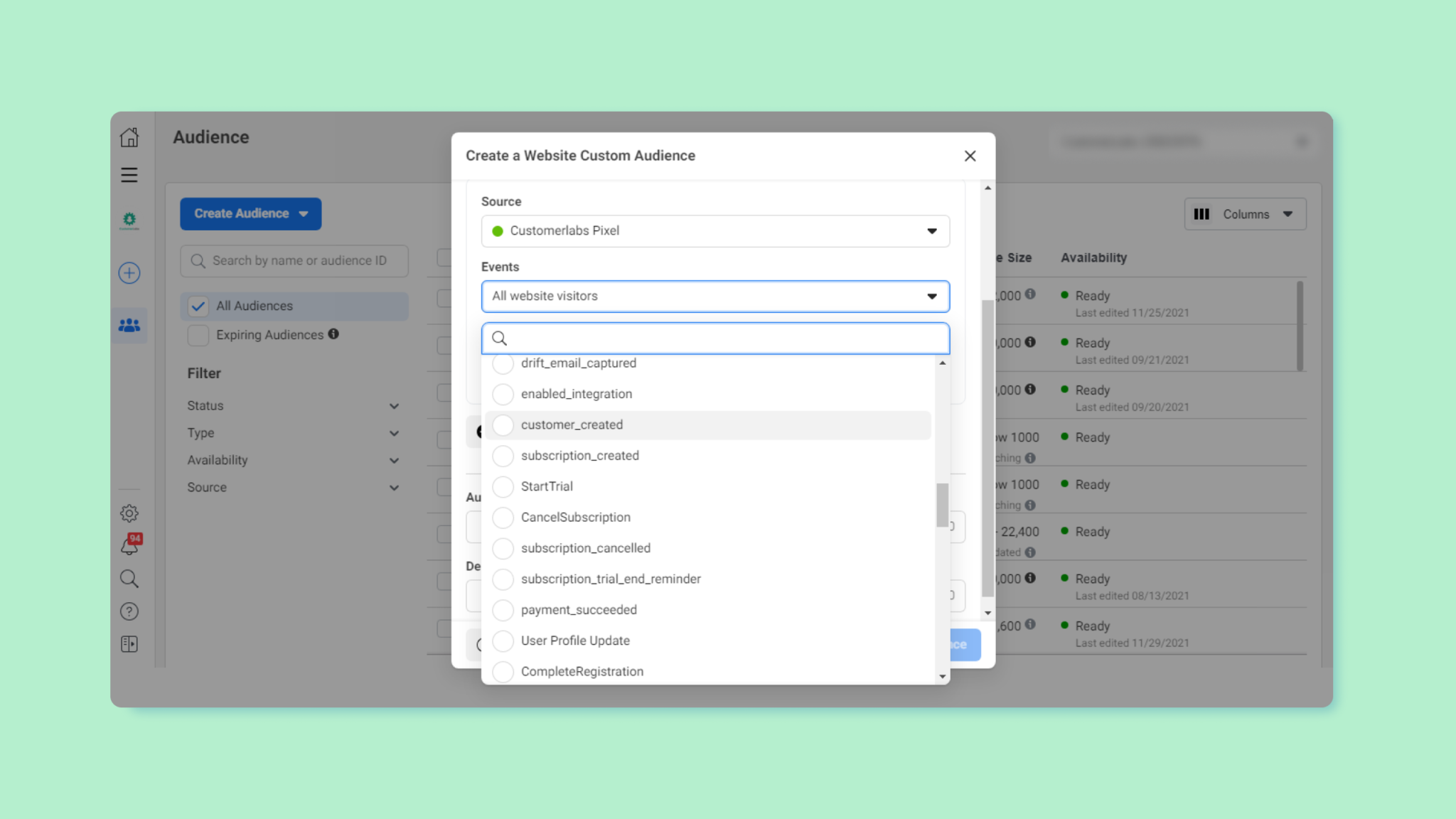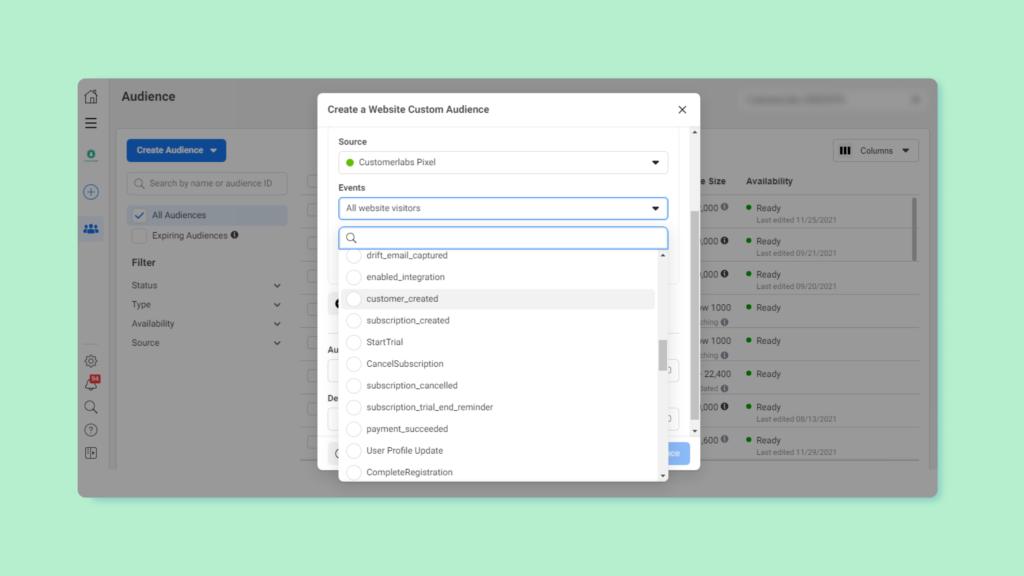 Click on Refine by and choose the lead stage that you want to target,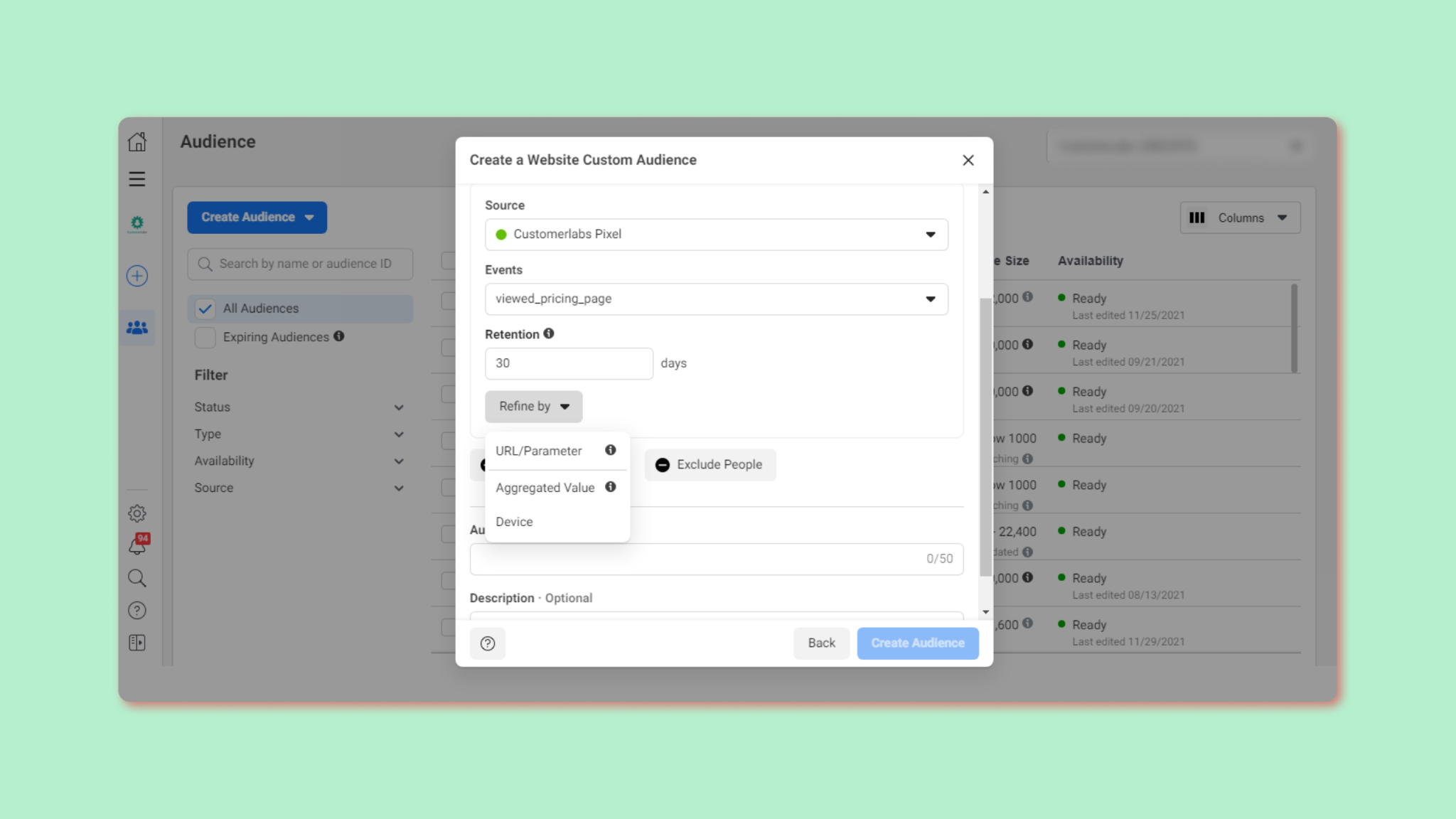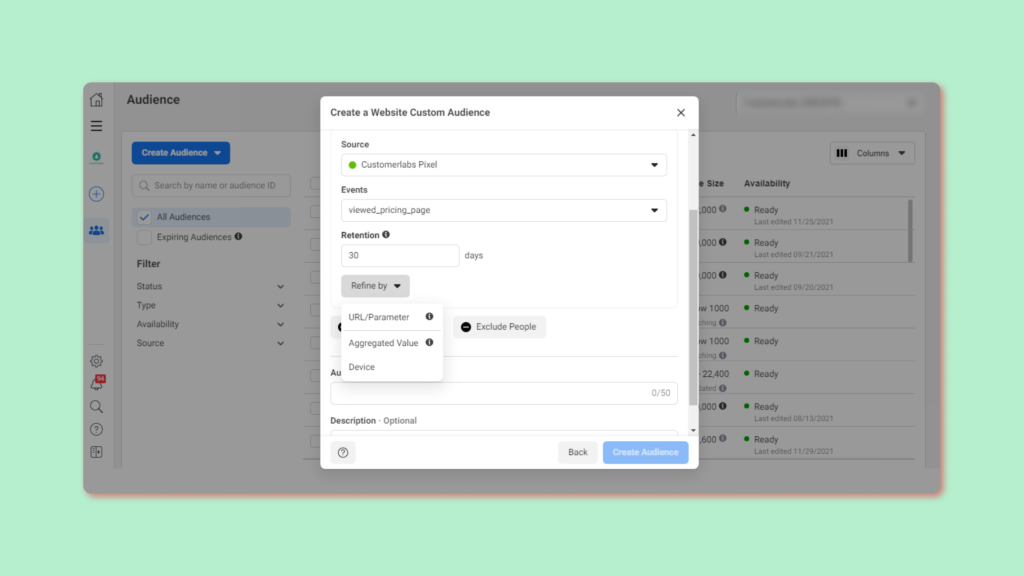 Create a custom audience list for each CRM stage. In that way, CustomerLabs CDP will push the existing data the first time & syncs real-time lead data when lead stages are changed.  
You can also check the quality of the event data sent from CustomerLabs CDP to Facebook in the Events Manager section. Click here to know more about Event Match Quality.
Have questions about this playbook? Feel free to get in touch with one of our product experts