Now live in CustomerLabs CDP is the ability to directly export your audience segment to a CSV in instances where you need to collate & analyze your customer data.
There are no limits on the number of CSVs that can be exported. You can export as many CSVs as required based on any filter criteria.
What does this mean for marketers?
With this feature update, we have addressed the common roadblock that marketers face – To get hands on with the data unified across all sources (website, cloud apps & servers) that are not visible in the segmentation screen.
Marketers can finally get to see a complete 360° profile of a customer with a click on a button saving tons of time.
To get started, create a new segment by choosing your filter criteria under "Audience". You create a segment based on events & narrow down using multiple filters such as Demographics, UTM parameters and User & Account traits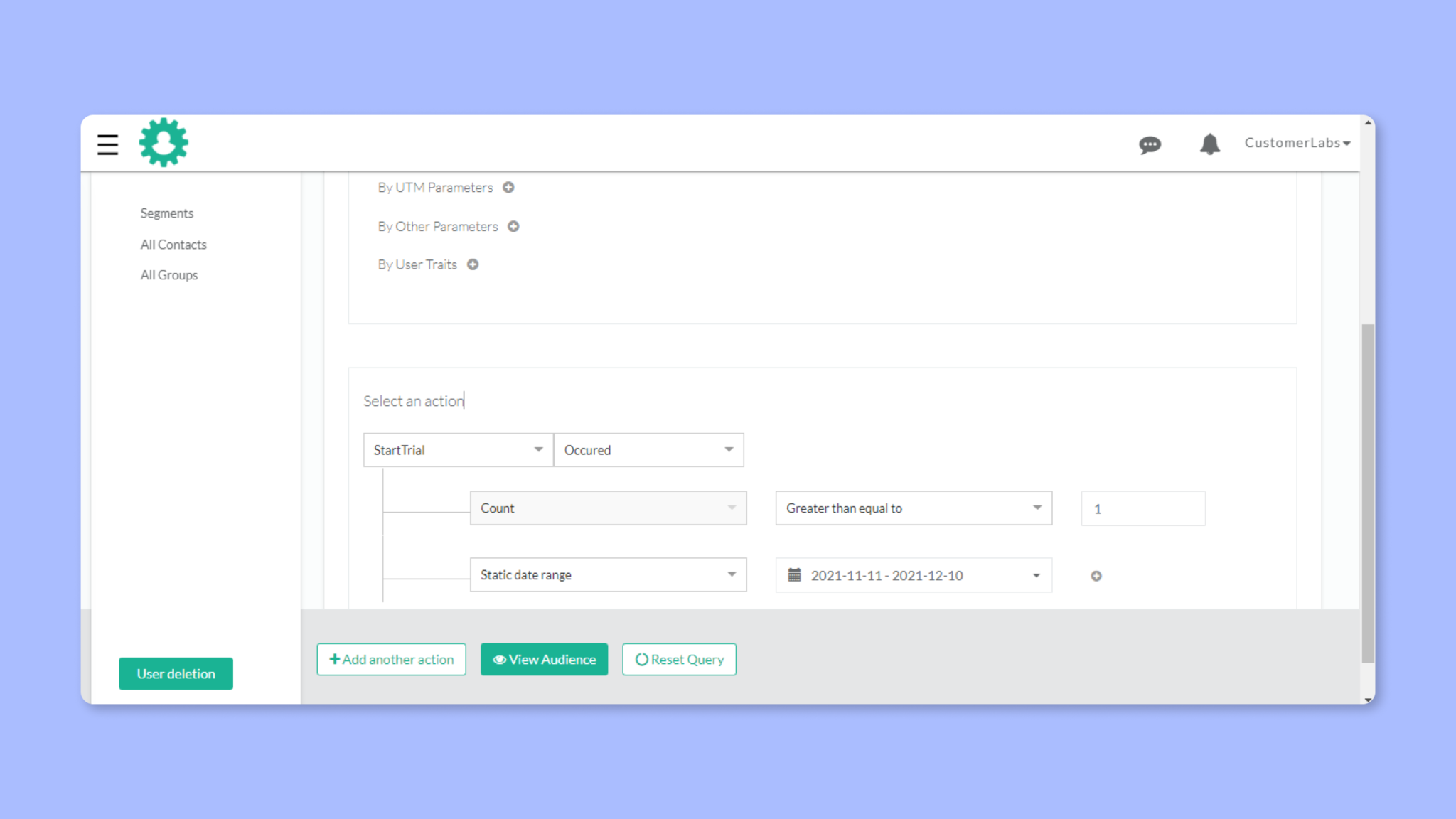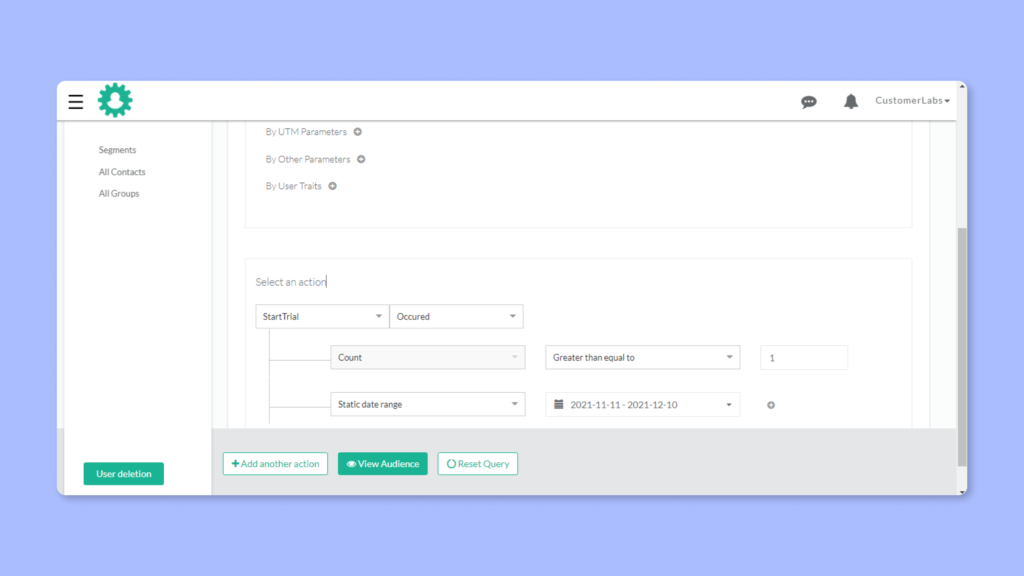 Once your segment is populated, click on "Download CSV" on the top right corner as shown below,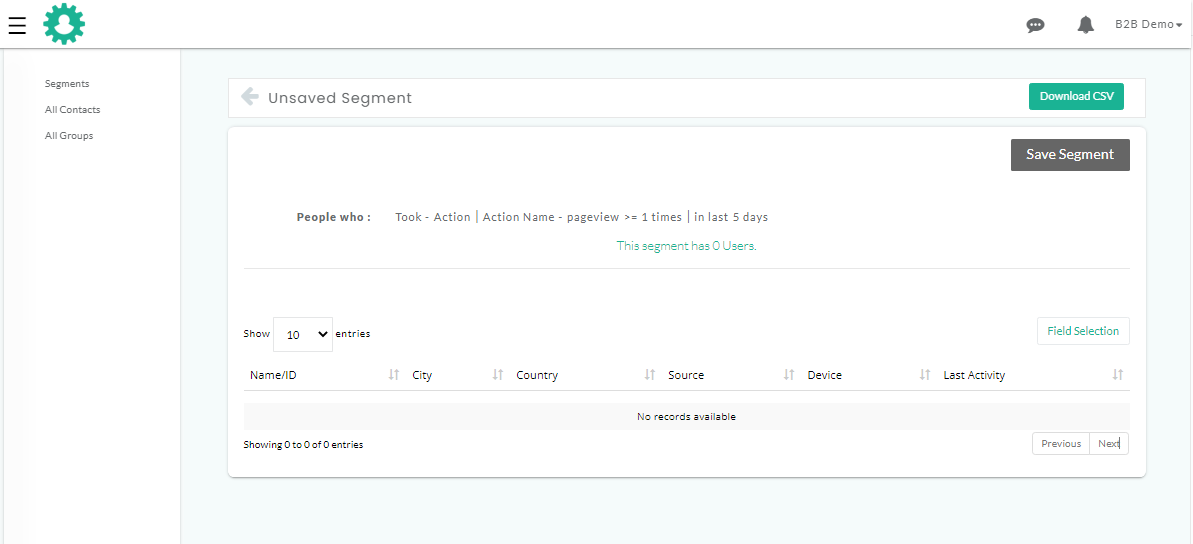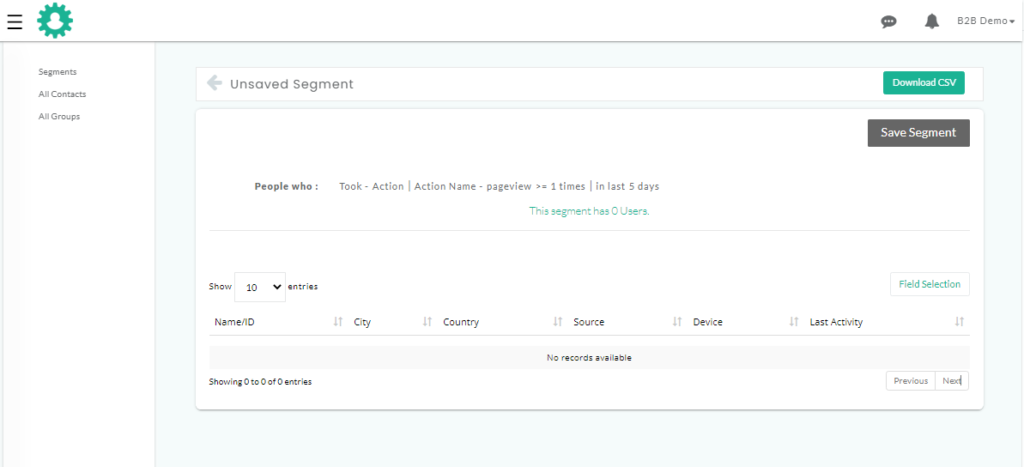 A general list of the data included in the exports include,
All user data
User ID
First name
Last name
Email address
Phone number
Role
Time zone
City
State
Continent
Source
Browser
Platform
Device
Last activity
Company name
Company address
Company website
Company Industry
External IDs
Facebook FBP
Google Analytics client ID
Apart from the above information, you will also be able to view traits of users received from other apps. Below is a list of sample traits from popular tools.
Note: The data you receive will depend completely on the tools you connect & the traits you configure.
Chargebee:
Chargebee customer ID
Plan details
Subscription start date etc.
Drift:
Drift customer ID
Email score
Email status etc.
Freshsales:
Freshsales lead ID
Lead score
Lead stage etc.
This update is now available for all users starting from the free trial to users in the growth plan. Start exporting CSVs now.